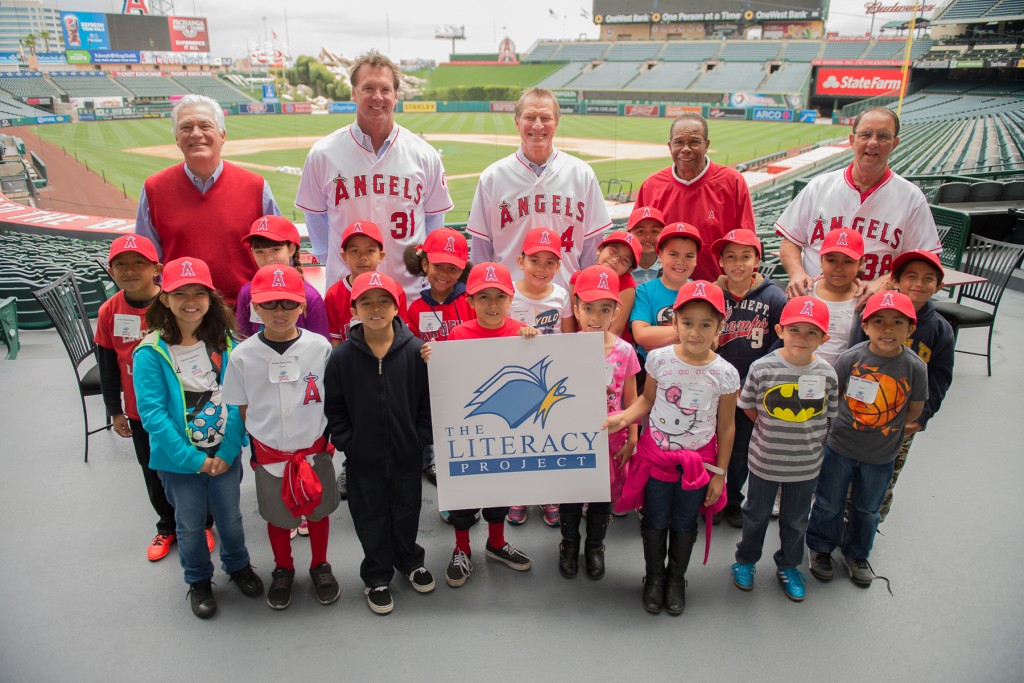 As a collaborative effort to promote literacy, Newport Beach-based The Literacy Project teamed up with Angels Baseball and Angels Alumni Association to host 100 second grade students at the second annual "Readers in the Outfield" event held in May at the Diamond Club in Angel Stadium.
Over $11,000 was raised to help TLP continue to provide their proprietary 30-hour reading program at no cost to struggling readers in elementary school classrooms throughout Southern California.
Master Teachers from TLP handed all of the students in attendance an Anaheim Angel's hat and drawstring backpack as they boarded the buses to Angel Stadium.
When they arrived, they were greeted with high-fives and welcoming smiles by Angels Chairman Dennis Kuhl and Angels baseball legends Rod Carew, Bobby Grich, Chuck Finley (a Newport Beach resident), Clyde Wright, and other sponsors and supporters of TLP.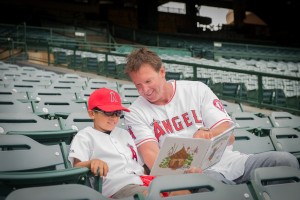 The memorable afternoon began with lunch featuring Angels hot dogs, while the students listened to inspirational stories from Angels Alumni about the importance of reading and becoming literate adults.
After lunch, the kids played the literacy board game that had helped them raise their reading scores from far below basic to class average in English proficiency.
As the day came to a close, each student received four tickets to an upcoming Angels game, generously donated by Angels Baseball.
As one student picked up his backpack, he shouted, "This is the best day ever—I feel so lucky!"
Major sponsors included: Dennis Kuhl, Chairman, and Jenny Price, Senior Director Community Relations from Angels Baseball; David Lippman, General Manager from Legends Hospitality; Sophie and Piper Manclark from Mangic Foundation; Barry Ackerman, Director of Kids Read! Book Donation Program from Orange County Children's Book Festival, and Cindy Galardi Culpepper, CEO from Wienerschnitzel.
The Literacy Project offers a comprehensive instructional program that improves both academic and attitudinal levels of students performing well below English proficiency standards. The academic segment utilizes The New Phonics Game, a proprietary reading product which was co-developed by The Regents of the University of California. The program is provided at no cost to both the school and at-risk students in the second grade. The program teaches the fundamental principles of phonics and literacy in all three learning modalities—auditory, visual and tactile—critical to children with varying learning styles.
For more information, visit LiteracyProjectFoundation.org.