By Sara Hall & Victoria Kertz | NB Indy
 A number of public service positions were filled Tuesday, as Newport Beach City Council members appointed more than a dozen residents to various local boards and commissions.
All new terms will be effective on July 1, with an expiration date of June 30, 2021, except for the two unscheduled vacancies from the Building and Fire Board of Appeals which will expire on June 30, 2019, and from the Harbor Commission which will expire on June 30, 2018. In those situation, city council voted to give the longer terms to incumbents and the shorter terms to new appointees.
Nominees for the 14 available spots were ranked by the City Council Ad Hoc Appointments Committee, but those rankings were not always followed by council members.
Appointments were made on the Planning Commission, Harbor Commission, Parks, Beaches and Recreation Commission, Arts Commission, and several others.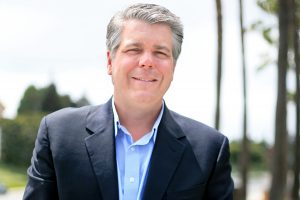 Lauren Kleiman and Lee Lowrey were appointed to the Planning Commission.
Kleiman has lived in the city for four years. She works as a real estate broker and a lawyer with land use, land planning and homebuilding experience.
"I am extremely well versed in land use and planning matters," she explained in her application. "I, myself, have presented in front of planning commissions and city councils and understand all the legal, political and logistical nuisances that are integral to the success of any project."
Kleiman was on the Aviation Committee and is involved with the Corona Del Mar Residents Association.
"I am eager to continue my service to the community utilizing my education and real estate background," Kleiman wrote.
Lowrey has lived in Newport Beach for 18 years, and ran for Newport Beach City Council in 2016. His application states that he has a 23-year background in real estate finance and real estate development, and has experience in land use planning and entitlements in multiple jurisdictions, development of residential, commercial, office, and industrial product, and most specifically the financing of large scale development projects.
Currently he is the co-founder of Arbor Capital Partners, a Newport Beach based real estate private equity firm.
Other Planning Commission candidates were Elizabeth Kiley, Curtis Ellmore, Charles Fancher, and Richard McNeil.
On the Harbor Commission, incumbent David Girling was reappointed. He has served on the Commission since 2012 and has "thoroughly enjoyed" the work, he explained in his application.
"I look forward to continued involvement with my fellow Harbor Commissioners, city staff and the residents of Newport Beach to safeguard, enhance and promote the city's greatest asset, our harbor," Girling wrote in his application.
The second open seat for the harbor group was granted to Ira Beer, whose term will last for one year.
Other candidates for the Harbor Commission were Donald Yahn and Marie Marston, who currently serves as chair of the Parks, Beaches, and Recreation Commission.
Longtime resident and PB&R incumbent Walt Howald was also reappointed to the commission he has served on since 2013.
He is also a board member for Friends of OASIS and previously served on the Newport Beach Library Board of Trustees.
"My goal is to help our city maintain and grow our many valuable resources," he wrote in his application.
The second open seat on PB&R went to Heather Ignatin, who has lived in Newport Beach for 15 years.
Ignatin, mother to a young child, has been involved with the Newport Coast Mom's Club and served as the group's co-president as well as Newport Coast Elementary School PTA. She has also worked on the PR committee for the Children's Hospital of Orange County Glass Slipper Guild.
"I have experienced firsthand our city's wonderful beaches, parks and recreation centers," Ignatin wrote in her application. "I believe I can contribute to helping maintain and improve these facilities for our residents."
The two other candidates for the PB&R Commission were Diane Daruty and Shelly Trainor.
On the Arts Commission, incumbent Lynne Selich was re-appointed, but the remainder of the first vote was split between Michael Kerr, Miriam Baker, and Grace Divine.
A second vote appointed Grace Divine and Miriam Baker, who received five votes each. Kerr, currently vice chair of the arts commission, received four votes and was not re-appointed.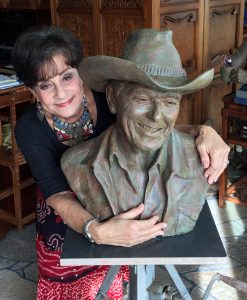 Selich was appointed to the Commission in 2014 and currently serves as chair. She has been involved with the arts professionally for many years with a number of organizations. Selich wrote in her application that she has a life-long love of the arts and understands its "deep impact" on the communities in which she has "lived, worked and played."
"I am passionate about the pursuit of artistic excellence on behalf of our city," she notes, and "will continue to do my best to serve our community."
One of the open spots on the Arts Commission went to Miriam Baker, a sculptor who has lived in the city for about 22 years.
Baker, possibly best known locally for creating the Ronald Reagan statue in Bonita Canyon Sports Park and the Balboa Island Centennial Celebration sculpture "Sunsets" of an elderly couple on a bench, has also previously worked as a commercial interior designer and a registered nurse.
"I believe that our very special city of Newport Beach desperately needs more good public art," Baker wrote in her application. "We have many very wealthy residents, who I believe would be happy to contribute funds for the purchase or creation of public art. I would like to work to tap into this resource."
Grace Divine, who said that she attended Corona del Mar High School, has most recently lived in Newport Beach for the past 13 years. "I love art and books," Divine wrote in her application. She also wrote that she has "authored and published thousands of books which are art-related."
Other candidates for this commission included Marie Little and Barbara Glabman.
Council also appointed Douglas Coulter to the Board of Library Trustees, Jane Della Grotta to the Civil Service Board, and Brion Jeannette, Richard Luehrs and Audrey Cook to the Building and Fire Board of Appeals. Incumbents Leuhrs and Jeannette will receive the longer four-year term and Cook's term will be two years.
Council member Diane Dixon thanked members of the public who submitted applications. She said that 110 applications were received for 14 available seats. "It's just fantastic to see that kind of support for civic involvement."
Dixon was also happy to report that 40 percent of applicants were women.
To those who were not appointed, she had reassuring words. "Try again, keep trying…do not give up." Applications received during this round, she said, remain viable for two years.