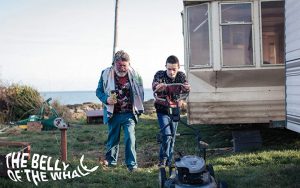 It's not just the luck of the Irish that nearly three dozen films from Ireland will be screened at the 20th annual Newport Beach Film Festival that runs April 25-May 2, 2019.
The Newport Beach Film Festival will present the largest celebration of Irish Cinema in North America during its eight-day run. Highlights include an Irish Showcase event, red carpet premieres, a Breakthrough Artist Award presentation to Moe Dunford, eleven Irish feature length films, twenty Irish short films, and the participation of Irish filmmakers and talent.
On Sunday, April 28, the Festival will present its Irish Showcase at Edward's Big Newport in Fashion Island, an evening celebration of Celtic cinema and culture. The event will feature the premieres of the three highly anticipated Irish films: "Metal Heart," "The Belly of the Whale" and "Rosie" followed by a festive post-screening reception at – where else – Muldoon's Irish Pub in Fashion Island.
Directed by Hugh O'Conor, "Metal Heart" stars Jordanne Jones, Leah McNamara, Moe Dunford, Seán Doyle and Aaron Heffernan. Home alone for their last summer together before adulthood beckons, two estranged twin sisters find their way back to one another.
Directed by Morgan Bushe, "The Belly of the Whale" is a U.S. premiere and stars Art Parkinson, Pat Shortt, Lauren Kinsella, Michael Smiley, Lewis MacDougall, and Peter Coonan. Two down-and-outs bonded together in misfortune devise a plan to rob a small-town amusement arcade.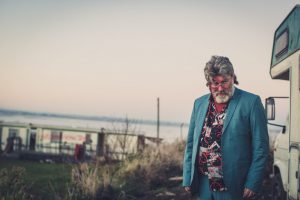 Directed by Paddy Breathnach and written by award-winning Irish novelist Roddy Doyle, "Rosie" (U.S. premiere) stars Sarah Greene, Moe Dunford, Ellie O'Halloran and Ruby Dunne. After their landlord sells their rented home, a young mother tries to protect her family from homelessness.
Admission to an Irish Spotlight film and the post party is $25.00.
On Saturday, April 28, the Festival will honor Irish actor Moe Dunford with the Breakthrough Artist Award at the 2019 Festival Honors reception co-hosted by Variety Magazine at the Balboa Bay Resort.
The Newport Beach Film Festival will also present three curated Irish Shorts programs. The slate features several North American premieres and represents some of the strongest narrative, documentary and animated short films available on the international festival circuit.
Other Irish feature length narrative films are scheduled to screen at the Newport Beach Film Festival.
"The Festival is extremely proud to showcase outstanding Irish Cinema. We are honored to host the most comprehensive collection of Irish film in the history of the Festival and the largest in North America. This year's program reflects the exceptionally strong creative talent in Ireland", stated Gregg Schwenk, CEO of the Newport Beach Film Festival.
For tickets visit NewportBeachFilmFest.com.