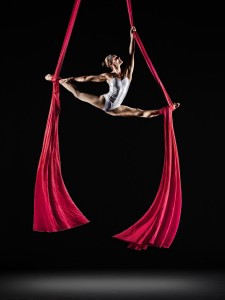 With four exciting debuts and a trio of returning favorites, Pacific Symphony's 2013-2014 Pops series continues to set its bar high as an amazing array of performers prepare to light up the stage at Renée and Henry Segerstrom Concert Hall.
Led by Principal Pops Conductor Richard Kaufman, the series gets underway this weekend with the Broadway star of "Movin' Out" fame, Michael Cavanaugh.
"I'm thrilled that our season will open with such a wonderfully gifted performer," says Kaufman of the singer who's renowned for portraying legendary artists such as Billy Joel. Cavanaugh, whom Billboard Magazine dubbed "the new voice of the American rock-and-roll songbook," appeared at Verizon Wireless Amphitheatre during the Symphony's summer season with a concert featuring Joel's music. Cavanaugh rejoins the orchestra – indoors this time – for a concert showcasing the unforgettable music of Elton John.
"The first half of our opening Pops weekend will be extra special this year," Kaufman continues, explaining that the guest artists join the symphony for the second half. "I'm very excited that we will be presenting the World Concert Premiere of composer Conrad Pope's score for the film 'My Week with Marilyn.' The orchestra will also play Bruce Broughton's enchanting music from the film 'The Boy Who Could Fly.' This weekend is one of the most important times of the year in our country as we celebrate Veteran's Day. To honor of all those who serve the cause of freedom, we will pay a musical tribute with Lee Holdridge's score from the HBO movie 'Tuskegee Airmen.'"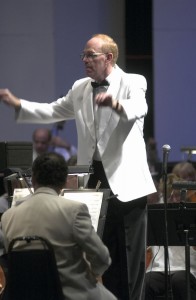 "I love all kinds of music, and so creating the first half of a concert is a little bit like attempting to solve Rubik's cube," he admits. "It's fun to select music that is well known, but even more satisfying to find new music that the audience may have heard in a movie theater but never in a concert hall. For me, it's like going to a 'musical cafeteria' and choosing music that I think will make for a wonderful musical meal in the hall."
Tempting and piquantly varied, this Pops season's buffet truly proffers something for every palate as the series continues with performances scheduled by Award-winning country artist LeAnn Rimes, whose holiday show will feature music from her 2004 album "What a Wonderful World," Pink Martini with Night at the Copa, a Valentine's Day concert with  Glee's Matthew Morrison, former Steely Dan and Doobie Brothers band member and five-time Grammy winner Michael McDonald, the extraordinary jugglers, aerialists, and acrobats of hypnotic Cirque de la Symphonie, and finally the ever-popular 70s scene stealers and folk-rockers, America.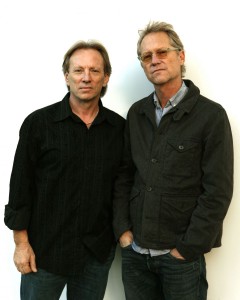 "The goal of the Pops Series is the same as the Classical Series," Kaufman concludes. "It is to bring great music to our audiences and to be a 'musical oasis' in what is often a rather dark and challenging world. It's an opportunity for people to get away from the CNN world in which we live, and to bring beauty, peace, and fun to their souls. We need that now more than ever, and happily Pacific Symphony is there to bring that to our audiences."
Pacific Symphony's Pops Series: Michael Cavanaugh: Songs of Elton John and More, Nov. 7-9, 2013; Christmas with LeAnn Rimes, Dec. 19-21, 2013; Pink Martini Night at the Copa, Jan. 23-25, 2014; Valentine's Day with Matthew Morrison, Feb. 13-15, 2014; Michael McDonald, March 13-15, 2014; Cirque de la Symphonie, May 1-3, 2014; America, June 12-14, 2014.
For tickets and information call (714) 755-5799 or visit PacificSymphony.org.