Come fly with Pacific Symphony this week when the symphony kicks off its 2014-2015 Pops season in Segerstrom Concert Hall with "Michael Andrew Sings Sinatra" Nov. 6 – 8, starring popular crooner Michael Andrew singing standards made famous by Frank Sinatra, Dean Martin, Sammy Davis Jr., Bobby Darin, and others.
Andrew headlined the Rainbow Room atop Rockefeller Center for two years as its main singer and bandleader, and served as bandleader and singer for the Coconut Club at The Beverly Hilton.
He also created the 18-piece Atomic Big Band featured in the film "Poseidon."
Andrew joins Principal Pops Conductor Richard Kaufman and members of the Pacific Symphony for an evening when "pops" meant Big Band swing.
"What better way to ring in the new Pops season than with songs made famous by one of history's greatest singers?" stated Kaufman. "I absolutely love the recordings of Frank Sinatra, and have since I was a young violinist. My appreciation of Sinatra's music grew right along with my education in classical music, and has only grown with the years. And as a professional violinist in the studios of Hollywood, I experienced this amazing singer a number of times up close and personal as a member of orchestras accompanying this music legend."
The first half of the concert features music from "The Man with the Golden Arm" and "The Joker is Wild," along with patriotic favorites in a salute to Veteran's Day.
After intermission, Andrew takes the stage to sing such Rat Pack hits as "Come Fly with Me," "Mack the Knife," "New York, New York," "Ain't That a Kick in The Head," "That's Life," and "My Kind of Girl."
Concert sponsors for "Michael Andrew Sings Sinatra" include Newport Beach residents Catherine and James Emmi, and Jean Moriarty and Ruth Ann Moriarty.
"Michael Andrew Sings Sinatra" is the first of seven concerts in the symphony's Pops season.
"The Symphony's coming Pops season will be one of our most diverse ever," said Kaufman. "Following our opening will be our Christmas celebration Dec. 18 –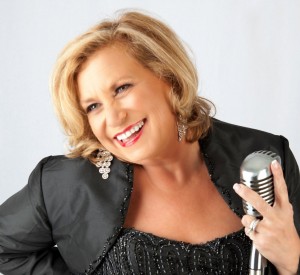 20, which will feature the amazing singer, Sandi Patty, as well as a very special guest narrator. Known to television and movie audiences everywhere, we'll be welcoming the one and only Jamie Farr (Corporal Max Klinger from M*A*S*H*)."
Known as "The Voice," Patty has been awarded five Grammys, four Billboard Music Awards, three platinum records, and five gold records.
The Pops season continues Feb. 12 – 14 with a Valentine's Day concert featuring The Tenors, who will perform songs from their 2012 album, "Lead With Your Heart," and other favorites.
The Chieftans bring their distinct brand of Irish music to the Pops season March 19 – 21. The Chieftans have been performing for more than 50 years and have released 58 albums. They perform in venues around the world, and guarantee audiences will have what they call a "Hooley," which is Irish slang for party.
April 9 – 11 brings one of America's most renowned songwriters and singers to perform with Pacific Symphony Pops: Paul Anka.
Anka first rose to stardom at age 16 with the song "Diana," followed by "Put Your Head On My Shoulder" and "Puppy Love." Later, Anka penned such hits as "You're Having My Baby" and "Time of Your Life." He also wrote the theme music for "The Tonight Show Starring Johnny Carson," and the English lyrics for Frank Sinatra's signature song, "My Way."
Pacific Symphony has become known for its symphonic nights at the movies, when classic films are projected on a large screen while the symphony performs the soundtrack live.
April 30 – May 2 brings another classic film score to the series: "Vertigo," directed by Alfred Hitchcock with a score by Bernard Herrmann. This concert features a newly restored print, ensuring that audiences will be as dazzled by the cinematography as they will by the score, performed live.
The Pops series concludes June 4 – 6 with the husband and wife duo of Herb Alpert and Lani Hall. Alpert, who rose to fame with his Tijuana Brass, has had five number one hits, 28 albums on the Billboard charts and eight Grammys. He's also co-founder of A&M Records. Hall is a Grammy-winning vocalist who was the original lead singer for Sergio Mendes' Brasil '66.
For tickets to the Pacific Symphony Pops concerts, call (714) 755-5799 or visit PacificSymphony.org.