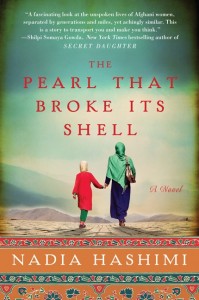 This week, nominees for the 2014 Goodreads Choice Awards were announced. I feel that now is an appropriate time to mention that of the books nominated, five titles have previously been profiled here in the annals of Under Cover.
So, not to toot my own book-selecting horn, but…toot toot!
In all seriousness, though, I do love when these lists come out every year. First of all, it gives every day readers the opportunity to vote and recognize the authors and books that were impactful to them during the previous year. Of course, it is also a fantastic place to seek out great books you may have missed.
Currently, voting is underway in the opening round. For each of the twenty categories, 15 nominees have been selected. There is also an opportunity to write in those titles you feel they may have overlooked in any given category.
These categories, covering a wide range of reading interests, include: Fiction, Mystery and Thriller, Historical Fiction, Fantasy, Romance, Science Fiction, Horror, Humor, Non-fiction, Memoir and Autobiography, History and Biography, Business Books, Food and Cookbooks, Graphic Novels and Comics, Poetry, Debut Authors, Young Adult Fiction, Young Adult Fantasy and Science Fiction, Middle Grade and Children's, and Picture Books.
Voting continues in the opening round through November 8. The semi-finals will take place from November 10-15, with votes being taken in the final round from November 17-24, after which, the votes will be counted, and the winners will be crowned.
Here are a few books from the list of nominees that caught my eye:
Fiction AND Debut Author: "The Pearl That Broke Its Shell" by Nadia Hashimi. This book, nominated in two categories, and set in Kabul, circa 2007, tells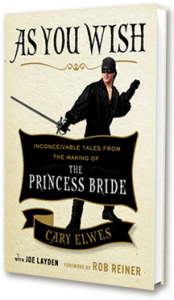 the story of Rahima. As the daughter of a drug-addicted father, and having no brothers, Rahima adopts the ancient practice of bacha posh, which allows her to dress as a man until she is of marriageable age. As a "son," she is able to chaperone her older sisters, attend school, and create better opportunity for the family. She discovers that a century earlier, a great-aunt, orphaned during an epidemic, relied on the same custom to save herself.
Memoir and Autobiography: "As You Wish: Inconceivable tales from the making of The Princess Bride," by Cary Elwes. While participating in a 25th Anniversary cast reunion, actor Elwes was inspired to write a book detailing the behind the scenes stories of the making of the popular film. Anyone who ever swooned at the story of Westley and Buttercup, or cheered on Inigo Montoya in his quest for vengeance, will enjoy the personal stories and photos shared.
Middle Grade and Children's: "Crossover," by Kwame Alexander. Told almost entirely in rap-style verse, "Crossover" shares the story of basketball-playing twins, Josh and Jordan. As the brothers grow up, and learn that choices always have consequences, we are given a glimpse into both their brotherhood, and the boys' place in their family and world.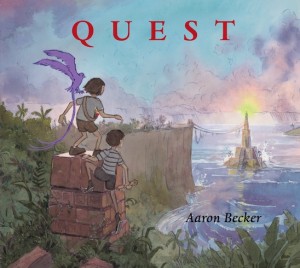 Picture Books: "The Book With No Pictures," by B.J. Novak. When you're a kid, books with no pictures are boring, right? Novak disproves that theory in this excellent for reading aloud, new book. The book has one rule: the reader must say everything that is written on the page, no matter how silly or ridiculous it is, which results in a hilarious reading experience for both the reader an the listener. This book is great for classrooms, but also for parents who enjoy reading aloud at home.
And, because I couldn't choose just one, "Quest," by Aaron Becker. Quite the opposite of Novak's book, "Quest" is a book with pictures, but no words. The sequel to Becker's previous wordless hit, "Journey," it continues the story of two children relying on their imaginations to dream where the story will go next. By using only lively illustrations, it allows young readers to also use their own imaginations to supply a narrative.
For a full listing of nominated titles, or to vote, please visit goodreads.com.
Edie Crabtree is an avid reader and the mother of three active boys. She can be reached at [email protected].