From raucous rhythms to regal oratorio, 2013 was packed with stellar music, dance and theater performances.
The arts in Newport Beach continued to flourish, as diverse as ever.
We had the cozy camaraderie of community theater favorite, Newport Theatre Arts Center, brightening nights with a lively season of shows including "Oklahoma" and French playwright Marc Camoletti's "Boeing, Boeing."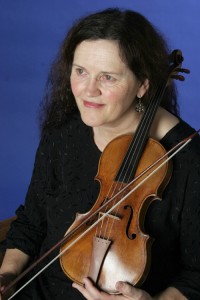 There was the restful elegance of Corona Del Mar's Baroque Music Festival, a beloved tradition that returned for its 33rd season. It was the third season under the helm of Artistic Director Elizabeth Blumenstock, a renowned conductor and violinist who also performed at many of the concerts.
Local artists took center stage as the Lido Artisan's Market set up shop on Sundays in Lido Village, next to the Farmers Market.
Local Newport dancers were featured in prominent roles with Maple Youth Ballet and Festival Ballet, while long-time Corona del Mar resident and National Choreographers Institute Artistic Director Molly Lynch celebrated a decade of creativity with two concerts in July at Irvine Barclay Theatre, including a 10th Anniversary highlights program and an evening of new works that wowed audiences.
This was the year of impressive anniversaries: the National Choreographer's Initiative celebrated a decade of dance, The Wooden Floor marked 30 annual concerts, Pacific Symphony welcomed its 35th season, and South Coast Repertory turned 50.
It was a confident year characterized by audacious aplomb as risks were mixed with classics, shaken up and taken into the realm of new traditions.
Bookended between the return of Segerstrom Center for the Arts' quirky Off Center Festival in mid-January (which opened with local Long Beach boy-made-good front man Jay Buchanan leading California indie rock band Rival Sons in their Center debut with a packed concert in Samueli Theater) and the soaring strains and glorious arias of Pacific Symphony and Pacific Chorale ringing in the holidays with the immortal Handel's "Messiah" mid-December in the Renée and Henry Segerstrom Concert Hall, were a multitude of uplifting, often thought-provoking works with depth and heart.
"Don't give up your soul" sang Buchanan, quoting C.S. Lewis' "We are not bodies who have souls, but souls who have bodies."
An apt affirmation for an amazing year of dance at Segerstrom Center for the Arts, which began in February with the exquisite virtuosity of Hamburg Ballet performing Artistic Director John Neumeier's luminous and poignant take on Hans Christian Andersen's beloved story of "The Little Mermaid."
Other highlights include Eifman Ballet of St. Petersburg's dark, intense "Rodin," an interpretation of the romance between sculptors Auguste Rodin and Camille Claudel, and the near-perfect beauty of prima ballerina Diana Vishneva delving into contemporary choreography with Diana Vishneva: On the Edge, which included premieres of Jean-Christophe Maillot's "Switch" and Carolyn Carlson's "Woman in a Room."
Pacific Symphony Music Director Carl St. Clair had an idea to combat the loss of Opera Pacific with a series called Symphonic Voices, launched last year with a sold-out run of "La Bohème." This year, Pacific Symphony brought us Puccini's dramatic masterpiece "Tosca" for a pair of performances in the Renée and Henry Segerstrom Concert Hall.
A celebration of Stravinsky's paean to pagan ritual, "Rite of Spring," came in June, followed by a pop-to-rock walk on the wild side in August with the debut of a new indie-driven, blues-infused Wavelength Festival of Music at O.C. Fairgrounds' Pacific Amphitheatre.
Here's hoping that next year brings even more memorable moments for arts lovers in Newport Beach.