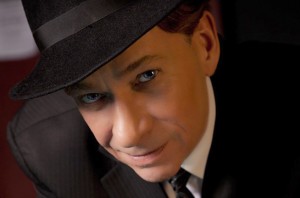 Summer's almost here, which means it's time for al fresco concerts courtesy of the annual Hyatt Regency Newport Beach Summer Concert Series which starts June 19 and runs every Friday night through October 9.
The concerts run the gamut from straight ahead jazz and smooth jazz to contemporary, acoustic, and vocals, and features recognizable names performing in an intimate amphitheater that holds nearly 1,000 people yet offers an excellent experience from any seat.
The lineup this year includes:
June 19: Bobby Caldwell, Morgan James
June 26: Kenny G
July 10: Boz Scaggs
July 17: Hiroshima, Grace Kelly
July 24: Michael Franks
July 31: Craig Chaquico
August 7: Najee, Gary Taylor
August 14: Esperanza Spalding Presents Emily's D+Evolution
August 21: Rubben Studdard
August 28: The Sax Pack- 10th Anniversary
September 4: George Benson
September 18: Rachelle Ferrell
September 25: Jazz Attack: Richard Elliot, Peter White & Euge Groove
October 2: Al Jarreau
October 9: Chris Botti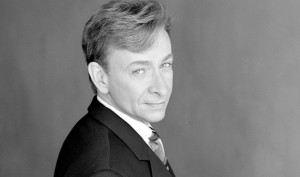 Kicking off the season is Bobby Caldwell, who performed at the Hyatt several years ago with an orchestra that barely fit on the amphitheater's stage yet was perfect for his show that featured classics from the Great American Songbook.
Caldwell's vast repertoire includes R&B, smooth jazz and big band music. His biggest hit, "What You Won't Do For Love," has been recorded and sampled by more than 100 artists and was on heavy rotation on KTWV The Wave for many years.
"We never thought that song would be a hit," said Caldwell during a recent phone interview from his home in New Jersey. "Now, more than 30 years later, I never thought it would still be living on, after some 90 different versions being recorded."
Instead of an orchestra, this time around Caldwell is bringing his seven piece band with him, but he still has the challenge of trying to decide what songs form his 15 albums to put into his set.
"We like to rotate the songs instead of doing the same set over and over, but people want to hear what they want to hear, which is the biggest thing to consider," explained Caldwell. "The show is the best representation we can offer in 90 minutes that covers 35 years of my music."
Naturally, "What You Won't Do For Love" is in the set, as are a handful of classic pop standards. He'll also perform several songs from his upcoming album called "Cool Uncle" that he recorded with Grammy winner Jack Splash.
"We befriended one another—he was a big fan of mine," said Caldwell. "His genre is eclectic R&B.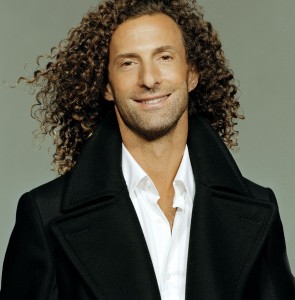 We put this record together, it's full of really strong stuff, monster tunes. But when you go to a concert, you don't want to hear an entire new album. As a concertgoer, I don't mind a song or two being slipped in, but I want to hear the hits."
After the concert, Caldwell will be selling and signing CDs.
Among the other artists on the series:
–Saxophonist Kenny G (June 26) released his first album in 1982, and has since become the biggest selling instrumental musician of the modern era and one of the best-selling artists of all-time, with global sales totaling more than 75 million records.
His 1992 album "Breathless" sold 12 million copies in the United States alone. His 1994 Christmas disc "Miracles: The Holiday Album" ranks as one of the most successful Christmas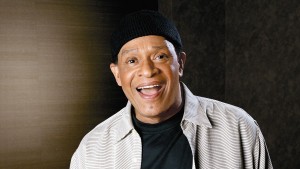 albums ever, with sales of over eight million copies.
–Singer Al Jarreau (Oct. 2) has won seven Grammy awards during a long career that has made him one of the most beloved jazz vocalists in the world. He even has his own star on the Hollywood Walk of Fame.
His live shows are guaranteed crowd-pleasers, and are packed with well-known songs performed in Jarreau's inimitable style. Time Magazine called him "the greatest jazz singer alive."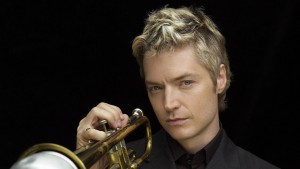 –Trumpeter Chris Botti (Oct. 9) burst on the jazz and pop scene with his 2004 debut album "When I Fall In Love." Since then he has won a Grammy Award and had four number one albums on Billboard's Jazz Album chart.
For more information visit series.hyattconcerts.com.
 SIDEBAR: Bayside Restaurant Offers "Dine and Ride" Shuttle Service to Hyatt Concert Series
Anyone who's attended the Summer Concert Series at the Hyatt Regency Newport knows about the traffic and parking challenges.
Bayside Restaurant has a solution: a "Dine & Ride" package that includes complimentary round-trip shuttle service for patrons dining before the Friday night concerts.
"Many of our guests attend the concerts and have grown to love them, but long lines of traffic and limited number of spaces sometimes strip away some of the joy," said Marc Ghoukassian, proprietor of Bayside. "We decided to extend this service as a courtesy for our guests and hopefully reach some new ones."
After the concerts, live music continues at Bayside with the restaurant's popular "Late Night Jam Session" series featuring some of Southern California's top musicians who gather each week to jam. A special bar menu as well as specialty cocktails, featured wines and craft beers are served during the 10:30 p.m. – 12:30 a.m. sessions.
Last year, fellow Indy writer Dr. Shelly Zavala and I took advantage of this service before attending a Hyatt concert, and were glad we did. We had a fabulous dinner, took a three minute shuttle ride to the Hyatt, got dropped off at the front door, and were promptly picked up again after the concert.
For more information including dinner menus, visit baysiderestaurant.com.