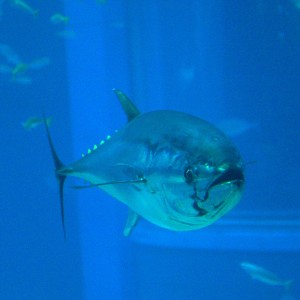 The fishing season is greater than ever for this time of year.
As mentioned months ago, last fishing season was the best I can recall of the last 60 years. I bring this up because now a climate expert with Scripps Institute is saying while last year could have been (but wasn't) an El Niño, this year the conditions are much stronger for an El Niño.
While the Blue Fin tuna have remained on the Cortez Bank throughout our winter and spring, (which has never happened in my lifetime), many other species are being landed much earlier than normal.
Last week Blue Fin tuna and Yellow Fin tuna were being landed in 66 degree water 50 miles offshore San Diego and the Mexican Border. Yellowtail are being landed from San Diego to the Channel Islands, including Catalina and San Clemente Islands. Some have been landed on the 14-Mile Bank and under kelp paddies from the 14 to 277 Bank.
That means 20+ pound Yellowtail are 14 to 30 miles from Newport Harbor. This is highly unusual this time of year!
Whether one surf fishes, bay shore fishes or paddles a kayak, a boat is not necessary to land fish inside or outside Newport Harbor. Mike Carson landed a 44 pound White Seabass from his kayak off Newport on 15 pound test. That's amazing!
I wanted to report a follow-up from the Lily Call (in the harbor) Tournament I wrote about in last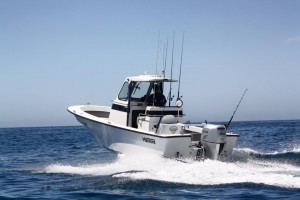 week's column. It has been reported that Tracy Decker swept four divisions for the Balboa Angling Club Tournament including a 4 pound, 4 1/2 ounce Spotfin and a possible world record catch of a 5 pound 7 ounce Corbina in our harbor.
As our sea water continues to be seasonally warm, fishing can only improve. For those of us, for whatever the reason, who were unable to enjoy the world class fishing of last season, we are prepping to not miss out on this season.
Last weekend Judy and I had the pleasure to attend the annual Pacific Coast Sportfishing Festival at the local OC Fairgrounds. The heightened excitement and atmosphere following the huge catches of exotic fish within a one day range of last season only builds the resolve of local anglers.
For those planning a trip I recommend the free app Buoyweather.com for ocean conditions and then obtain the free app Fishtrack.com for fish reports.
Fish Track had a booth at the show. Another booth was local Harbor Boat Rentals. They offer a free half day use with purchase of a half day rental. That boat is capable of safely navigating to offshore grounds with an adept skipper.
We introduced ourselves to Captain Jamie who journeys offshore in a Parker hardtop trailer fishing boat. I hope to write about a trip aboard in the near future.
Tightlines!
Skipper Steve