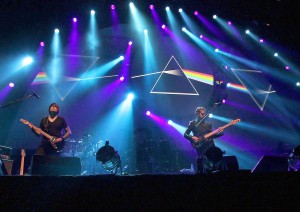 Twenty-five years ago the Oldsmobile division of General Motors launched a new advertising campaign for the brand that promised, "This is not your Father's Oldsmobile."
The same could be said for Segerstrom Center for the Arts.
Years ago Aaron Egigian, the Center's Senior Director of Music Programming, decided that they should appeal to a new (and hopefully younger) audience. That includes recent concerts by tribute bands Australian Bee Gees and ABBA, The Concert.
This Sunday, June 14, the newest tribute show comes to town: Brit Floyd, performing their Space and Time World Tour.
Calling them a cover band is a huge disservice and understatement. They will be performing five decades of Pink Floyd music including selections from the landmark "Dark Side of the Moon" and "The Wall."
"Cover bands are the most recent example of novel programing on top of the traditional ballet, symphony orchestras and jazz productions." Egigian shared. "When do you get a chance to see Abba?"
Or for that matter any top band from decades ago? For every Rolling Stones and U2 that still tour, many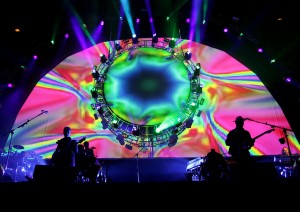 others have disbanded or have deceased or missing members.
For many years, cover bands were the Rodney Dangerfield of musical performances—they got "no respect." They were wannabes that many considered not talented enough to create their own music.
Finally respect is due.
Many of the original bands they emulate no longer perform and if they do, they are not what they used to be or what the audience wants to hear. Queen Nation, Led ZepAgain, U2 Nation and dozens more tour year round and have become a staple at the Orange County Fair summer series.
"This is a great way to invite people in to the Center and to let them know this is their place, too," Egigian said.
Egigian has been with The Center almost 30 years, arriving in 1986 as one of the original team members. We can only hope he continues his paradigm shifting ways.
Tickets for Brit Floyd start at $49. Call (714) 556-2787 or visit SCFTA.org.