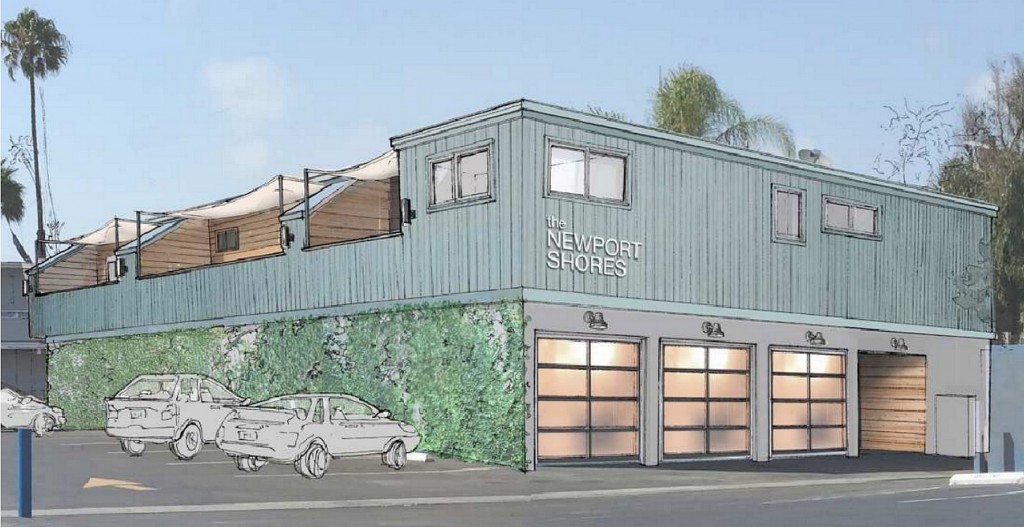 After a long and emotional discussion of an item regarding affordable housing at last week's Newport Beach Council Meeting, council members unanimously approved more than $4 million to fund the projects, contrary to what the majority of the audience wanted.
They voted 6-0, with Councilman Scott Peotter absent (Peotter was present for earlier items on the agenda via an approved teleconference location in Portland, Ore.).
The move approved an agreement with Habitat for Humanity Orange County for a grant up to $600,000 to establish a critical home repair program for lower-income seniors. It is estimated that approximately 30 repair projects will be completed at various locations throughout the city.
It also approved an agreement with Seaview Lutheran Plaza granting approximately $1.6 million to assist with the rehabilitation of an existing 100-unit apartment building that is affordable to lower-income seniors located at 2800 Pacific View Drive.
The most contentious portion of the item was an agreement with Community Development Partners granting $1.975 million to assist with the acquisition, rehabilitation and conversion of an existing 12-unit apartment building located at 6001 Coast Blvd. for affordable housing called the Newport Shores Project.
The structure was built in 1962 and has not been updated since, according to staff. The interior of the units would be renovated, fixtures and systems replaced and the exterior would be enhanced. The project would give the build a modern update.
It would include six extremely low-income units and one low-income unit for veterans, and five very low-income units for seniors, with priority given to veterans.
The Newport Shores project is a "small, but mighty" project in their own backyard, said Community Development Partners CEO Eric Paine.
Their goal is to rehabilitate the existing structure and its role in the community, he said. It will hopefully act as a catalyst for the neighborhood, he added.
This project will  improve, enhance and add value to the community, noted Mayor Pro Tem Diane Dixon.
"It will bring strength and vitality to the community," Dixon said. "I believe this will be for the betterment of the entire community."
Although most of the audience and public speakers disagreed.
Several audience members shouted in protest while council members made their final comments and many walked out before the vote.
"I've never seen anything like this," said Mayor Ed Selich. "I'm shocked."
Selich and other council members emphasized the importance of supporting veterans and helping with their housing needs.  
Critics of the Newport Shores project worried about the project changing the character of the community, lowering the property values of the neighborhood, the long term consequences, the area becoming a "dumping ground," and more.
The property is "awkward and ill-suited" for seniors, noted one resident.
Several Newport Shores residents felt that the project was being rushed to a vote and that there was a lack of notice. The community was not involved in the process, several locals complained. Many speakers urged the council to delay the item.
"There's a feeling that you're shoving this down our throat with no notice," said longtime Newport Shores resident David Tanner.
Another local, Tom Neville, also spoke in opposition to the project.
"A glaring omission in all of this is that people live at that building," emphasized Neville, who currently lives at the property at 6001 Coast Blvd.
"Who lives there?" he repeated an earlier question. "I do."
He pointed out several of his neighbors in the audience.
"We enjoy our neighborhood," he said. "There's a reason why I live there and I really don't want to move. I don't think I should have to move."
On the other side of the issue were a number of veterans, who urged the council to approve the project. Several emphasized that the veterans who want to live there are regular people who served their country and are trying to better their lives. A few said they would meet the qualifications and to "put a face" to their Newport Shores potential future neighbor.
Howard Rich, an 18-year Newport Shores resident, served in the military during the Vietnam era, although he didn't have "boots on the ground" in Vietnam. But many of those that did see the war firsthand returned with both mental and physical problems, he noted. The veterans pay the price of their service long after the war ends, he said.
"It's a community duty to give all the support we can to the vets when it's reasonable and when we're able to," Rich said.
It's currently a dilapidated building that they have no control over, he added. This project will provide a much nicer looking building with an on-site manager and a thorough screening process for future residents, he said.
A few non-veteran Newport Shores residents also spoke in support of the project, including longtime local Carol McDonald.
"I don't think a few veterans and a few seniors are going to be a problem," she noted, "actually, they are going to be an asset to Newport Shores."