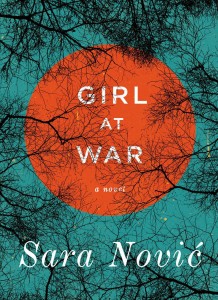 Perhaps my favorite new thing is free same day delivery with Amazon Prime. I'd like to say I use it for fantastic, life-changing purchases, but most often, the delivery man is bringing mundane items, such as new socks and moth traps – and trust me, there is nothing less exciting than those puppies.
What's really cool, however, is that when a new month is upon us, and I have yet to select a book club read, I can choose a book, remotely pay, and have it on my doorstop within hours, all without leaving the carpool line.
And that is precisely how I came by the Under Cover Book Club selection for April, "Girl at War," by Sara Nović.
"Girl at War" came about after Nović, a young woman with roots in Croatia, turned in a short story to a creative writing professor. In this short story, the character that would evolve to become the novel's protagonist, Ana, has recently learned about the death of Serbian president, Slobodan Milosevic, and is having what the author has described as a meltdown.
Milosevic's death has brought to the surface memories that Ana thought she had buried deep. Growing up in Zagreb, she was adopted by an American family after her life was decimated by the war that would splinter Yugoslavia, and fuel one of the worst modern-era genocides.
Eager to put her past behind her, and begin again as an American young woman whose life isn't marked by the tragedies of war, Ana finds that such a move proves to be near impossible, especially in a country that can barely even acknowledge what is going on in her home nation.
Nović has shared that after turning in this heart-wrenching story, fueled by the knowledge she had as one who split her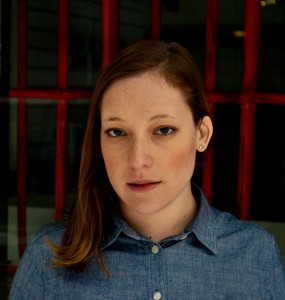 growing up years between the U.S., and the homes of her family in Croatia, her professor called her in for a conference.
Expecting criticism for her piece, she was surprised when the professor urged her to turn it into a full-length novel. In an interview with BookPage, Nović said, "I kind of doubted that I had a novel in me…I was like 18! But eventually I just kind of started writing out in a web from that starting spot."
The process of creating "Girl at War" would continue on for the next several years, as Nović played around with the structure of her narrative. Told in the first person by Ana, Nović knew she did not want the story to follow traditional chronology. She had the novel start from varying spots in the story, before landing on what she felt was the perfect way for the tale to unfold.
The final product has Ana's story told in four parts – two from the perspective of the young Ana, who was 10 when war broke out in 1991, and two told from 20-year-old Ana, a resident of New York, 10 years later in 2001.
The result is a powerful telling of the wages of war.
In the voice of young Ana, we hear how a child's innocence is shattered by actions she has no control over. In adult Ana, we see how the effects of those circumstances ripple out as they leave an indelible mark on the lives of all involved, regardless of how hard they may try to leave them behind.
While the story is sad (one of tragedy and a fight to survive), it is also one of family, friendship, hope and transcendence.
By all accounts, Nović has penned a haunting tale that not only shines a light on the fallout of war, but also our attitudes as Americans to the atrocities happening in distant lands.
It seems, perhaps, that the Amazon delivery truck brings life-changing packages after all.
Edie Crabtree is an avid reader and the mother of three active boys. She can be reached at [email protected]