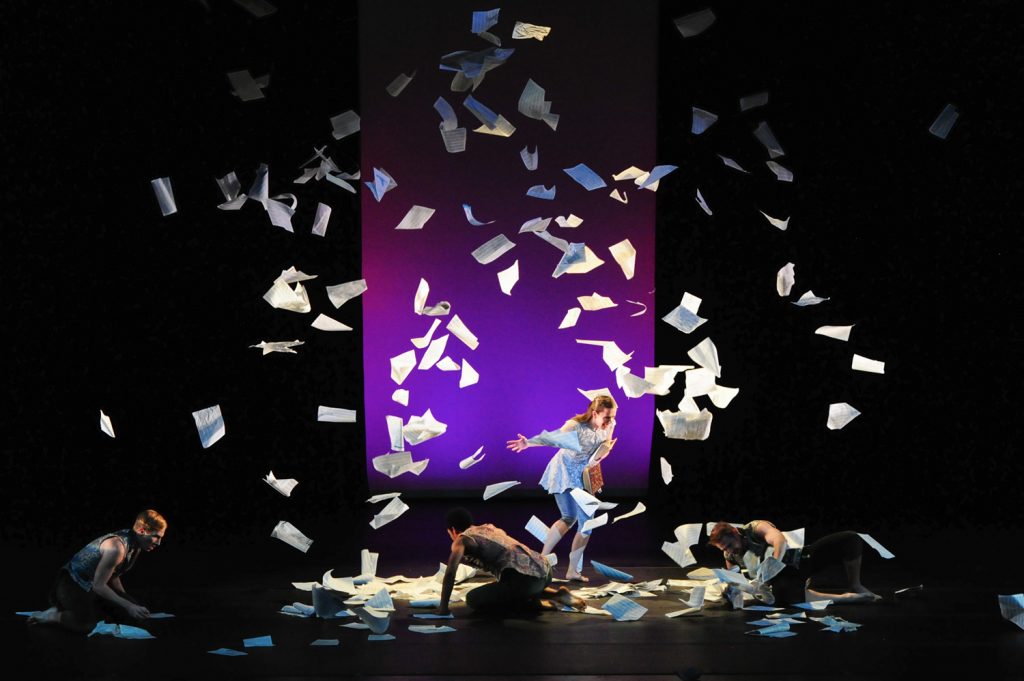 Last year, Orange County-based dance group Backhausdance (founded in 2003 by dancer and choreographer Jennifer Backhaus, a resident of Newport Beach), took a giant step towards national recognition with its sold-out inaugural concert at Irvine Barclay Theater featuring the world premiere of "Drift" plus the much-lauded "The Elasticity of the Almost."
Those two pieces formed a fascinating evening of dance and offered a glimpse into the fertile artistic mind of choreographer Backhaus and the skills of the Backhausdance performers.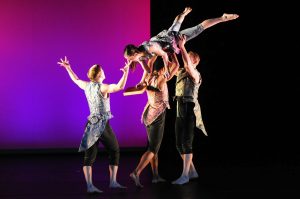 Flash forward a year. Backhausdance recently returned from a week in New York, where they performed for the Association of Professional Arts Presenters (and were reportedly the buzz of the conference).
Last Friday, the dance troupe leaped into the spotlight for a return engagement at The Barclay with an evening of four world premiere pieces that displayed diverse repertoire while showcasing the athleticism, grace and commitment of the Backhausdance dancers.
Jennifer Backhaus told the sold-out audience that this was the first time she had invited outside choreographers to create world premieres for her company, but the artistic gamble paid off because the entire evening was a fascinating mix of styles and moods, yet all seemed to celebrate life in its many guises.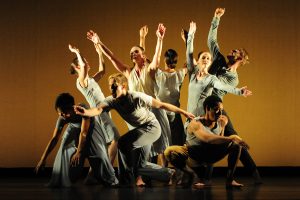 The evening opened with "Live Life Backward," a collaborative work by Jennifer Backhaus and Dale Merrill, Dean of the College of the Arts at Cal State Fullerton. The title comes from Kierkegaard's memorable quote: "Life can only be understood backwards, but it must be lived forwards." That quote is prominent in the lyrics of "Life Lived Backwards" by Lurie Anderson, one of the pieces of music that accompanies this dance. Four dancers (Amanda Kay White, Toshiro Abbley, Samuel DeAngelo and Evan Swenson) offered a contemporary look at the inequities of gender in the limelight. The piece ended with a shower of paper raining down on the dancers.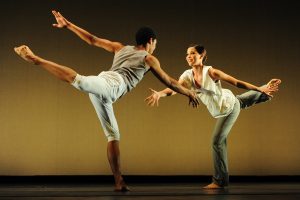 Along with the other pieces that followed – "Black Morning" from choreographer Ido Tadmor (a celebrated Israeli dancer and choreographer), "Breach" from choreographer Yin Yue, and the delightful "Hive" choreographed by Jennifer Backhaus – the entire evening was a clear indication that Backhausdance is indeed ready to take its place in the contemporary dance world. In each piece, the dancers were utterly committed to the choreography and the mood. The excellent costuming and lighting design all helped set the tone and reminded the audience that this is a professional organization to be taken seriously.
For more information, visit Backhausdance.org.