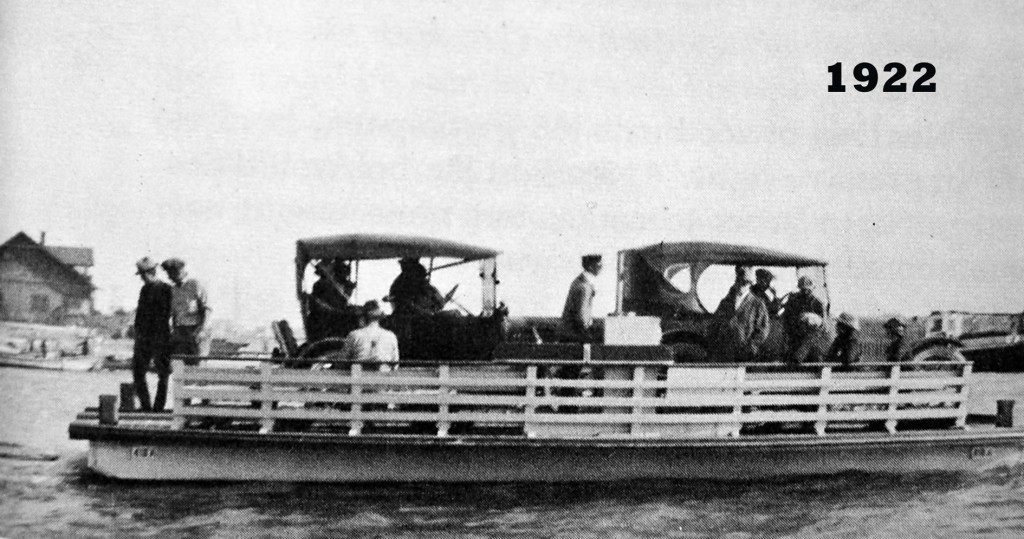 Happy Birthday to the Balboa Island Ferry!
The Balboa Island Ferry turns 95 this year, and according to Seymour Beek – CEO of the family-owned business – it's the oldest continuously operating business in Newport Beach.
The three ferries in the fleet are officially senior citizens at 65 years. At least two ferries are in operation for 19 hours a day (the third ferry is added during busy times and days).
On average, the Balboa Ferry carries roughly 600,000 to 700,000 cars and 1.7 million people annually.
A team of 19 full- and part-time captains and 25 crewmembers make sure that everyone gets across safely. On a busy summer weekend day, that presents quite a challenge, especially since the ferries navigate across the east-west flow of channel traffic.
That traffic can include everything from fishermen dipping their lines to paddle boards, stand-up boards, kayaks, rental skiffs, electric boats, fleets of small sailing dinghies, racing skulls, myriad sailboats unpredictably tacking, party boats, and even transoceanic mega-yachts.
It may seem like floating chaos, but it has resulted in just a few minor collisions over the years.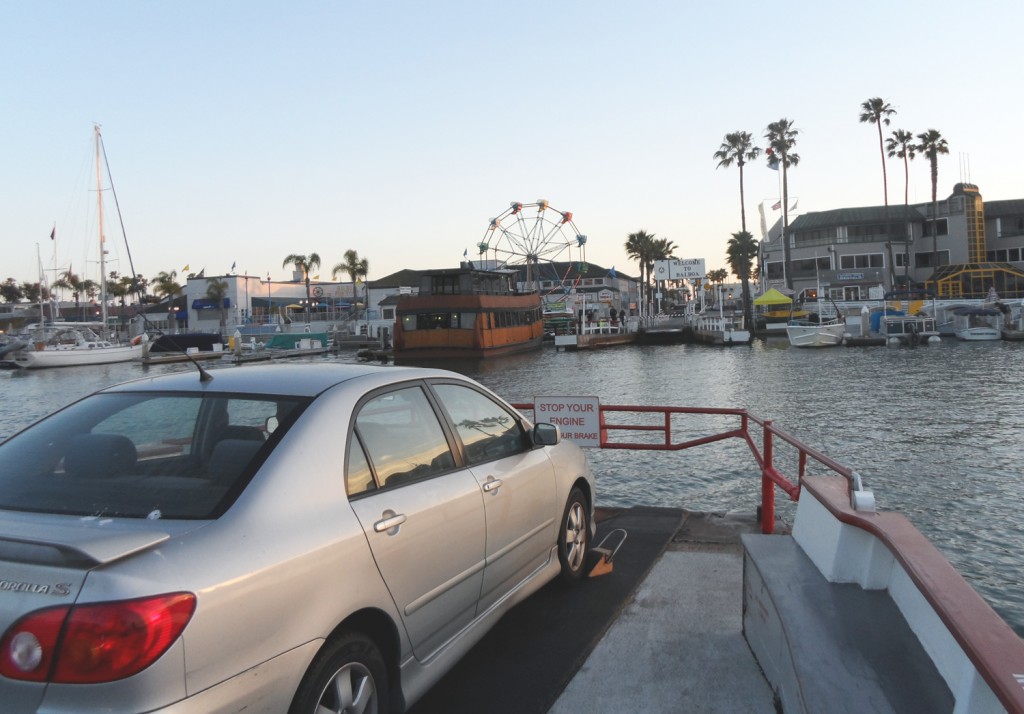 So how does one start a ferry business?
In 1919, then college student Joe Beek saw the possibilities for a cross-channel ferry and purchased a large rowboat with a small, sputtering outboard motor. He ferried his passengers at a nickel per head on this north-to-south-to-north, three-minute cruise.   Passengers had to call up Joe by phone to arrange a crossing.
"More often than not, he ended up rowing," said his son, Seymour Beek.
As passenger numbers increased in line with area development and vacationers, Joe Beek enlarged his craft, finally settling in the mid-1950s on the home-built ferries that still are in use today.
Christened Admiral, Commodore and Captain, they're constructed of "tried and true" Douglas fir, and only in the past four years were they re-outfitted with 135-horsepower John Deere diesels that, despite the non-hydrodynamic shape of the ferry hulls, squeeze out a miserly one-gallon-per hour efficiency.
Even the great ships of the world at some point in their service lives must be beached, so Seymour Beek said that he's exploring new designs of similar size to be built of either fiberglass, aluminum or steel "to fit the traffic of the harbor."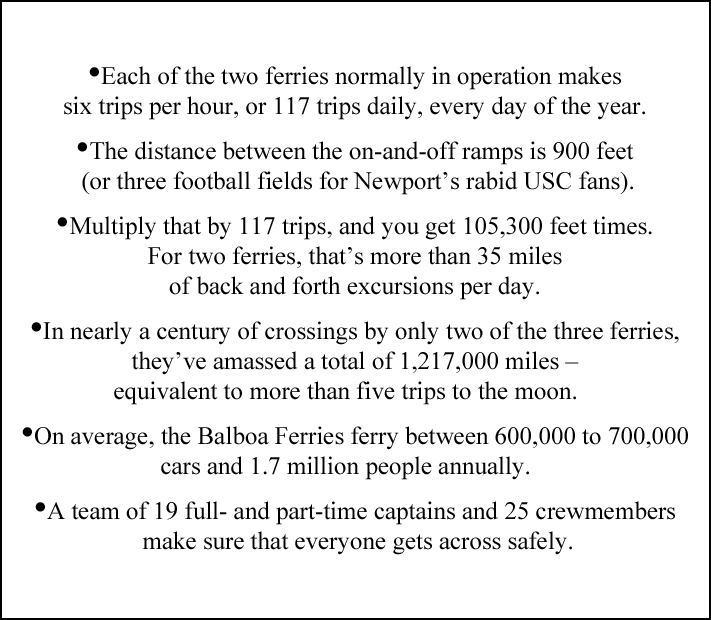 The new materials certainly are indigestible to the below-the-waterline denizens that bore into wooden hulls like a kid attacking an ice cream bar.
Whereas most boaters are aware of the potential of collisions at sea, or in a crowded harbor, it's also a truism that Beek and his staff must consider "collisions" atop their ferries.
"Cars do bump together sometimes," Beek offered. "We've had two instances where cars have ended up in the water after having been rear-ended by other cars that rushed onto the ferry at high speed, but there have been no fatalities."
Two years ago, on a Friday the 13th, a van occupied by a family from Taiwan was, according to Beek, "knocked through the guard rail into the bay. The hero of that day was a man named Skip Staats, who sped his outboard to the still floating vehicle and rescued the occupants. An unidentified man in a Duffy bay boat assisted."
Beek recalls that no one in the van got wet.
Cross-channel fares have been as steady as a Pacific breeze for some years now: $2 per car, $1 per pedestrian. Beek said that with steadily increasing fuel, insurance and labor costs, he may have to raise the ticket prices a bit.
No date has been set for that announcement, but he would have to secure permission from the California Public Utility Commission for any adjustment. It's not an overnight process, Beek indicated, so many thousands of cars and pedestrians will make the crossing before his painted price boards need to be repainted.
Like his father before him, Beek said he intends to keep the Balboa Ferry happily on course for decades to come.