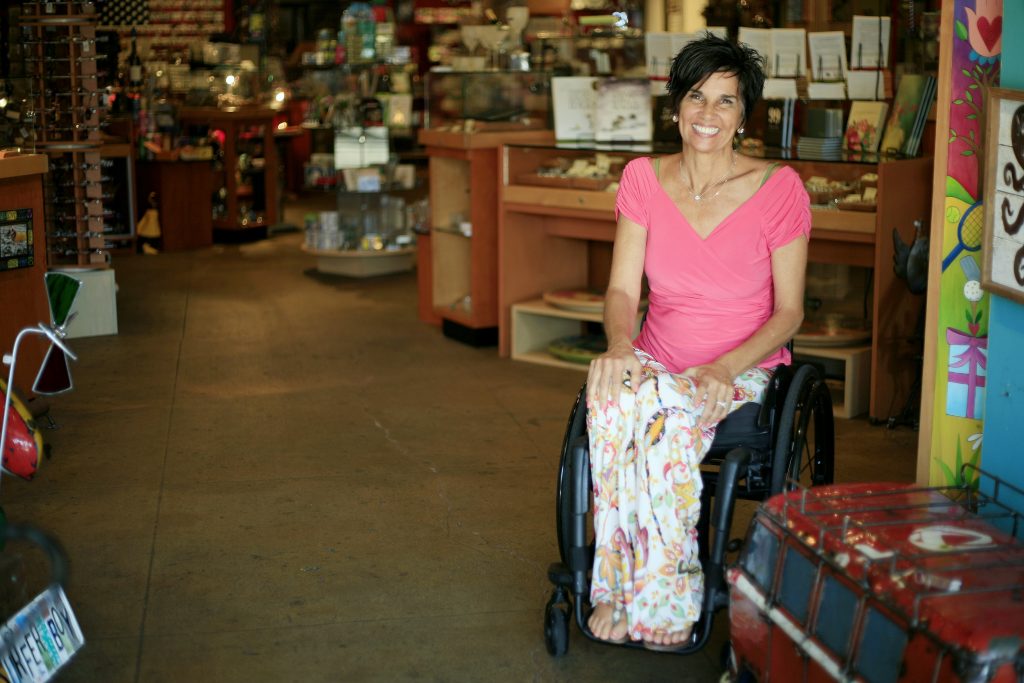 After two decades of nourishing the souls of locals and visitors through unique art and interesting curios, a popular Balboa Island boutique is closing down as the equally well-loved owner retires.
Valinda Martin, owner of Art for the Soul, said her last day will be July 31.
"It's been an emotional up and down," Martin said. "I've teared up a bunch of times."
But, it's a good thing, she emphasized. It's the right time, she added.
"I'm ecstatic," she said.
At first, it was a "big deal" to even think about closing up shop, she said. But everything seemed to line up, family, friends, landlord, economy, to help it work out just right.
A number of other factors played into her decision to close: The state of California, the internet, the younger generation (generally speaking) who shop online, and the older generation who are downsizing, not collecting things.
"Business is tough, but small retail is really tough," Martin said.
She wanted to end this era of her life on a high note, she explained.
"I want to go out on top," Martin said. "I didn't want to wait until it's too late…(I want to close and feel) that what I did was worth 20 years of hard work."
Her story behind the store is an inspiring one.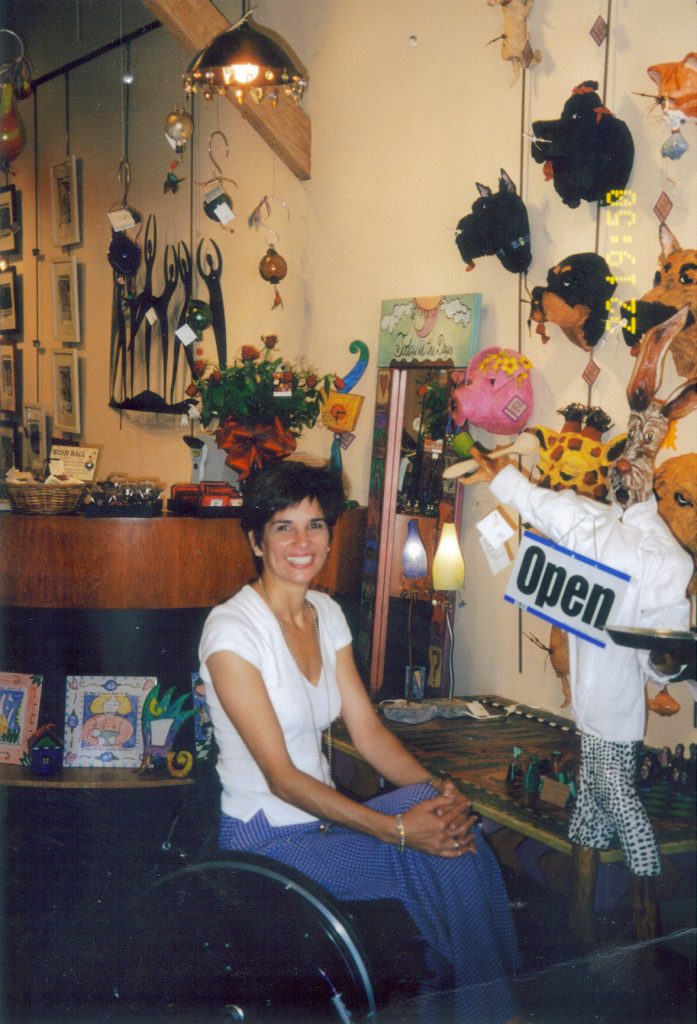 Martin broke her back in a boating accident on Labor Day 24 years ago in Newport Harbor, leaving her paralyzed and in a wheelchair. During her rehabilitation and while staying with her sister in Northern California, she started picking up inspirational items at unique shops, craft fairs, markets and other places.
When it was time to get back out into the world she moved back to Corona del Mar and thought about what to do next. After several people asked about her interesting collection of items, it sparked an idea and Art for the Soul was born. 
She opened her unique shop on Balboa Island June 23, 1998. A few years later she opened a second location in Laguna Beach.
Martin revamped the Balboa Island store last year, focusing even more on handmade and specialty items and getting back to the boutique shop's roots. Also in 2017, she sold her Laguna store of the same name,
Selling the Laguna location was the right move, she explained at the time. Martin said she was spread too thin by running and buying for both stores, which got more difficult as time went on. After selling the Laguna shop, she focused her time and energy exclusively into the Balboa Island store.
Since first making the retirement/closing announcement, a lot of customers have come in "one last time," torn between how sad they are to see the store go, but happy Valinda is moving into an enjoyable retirement. Many have stopped by to wish her well, sharing stories of their visits to the shop.
There is still a variety of items left, but the shelves are quickly being picked bare. So much so that she moved up her original closing date from August to the end of July because there wouldn't be anything left in the store.
Among the goods still up for grabs: Blown glass art, jewelry, cards, globes, and the intriguing VW van-shaped coolers that sit near the front doorway.
They are also selling fixtures from the store.
Everything is discounted at 30 percent off or more. It's the perfect time to get in some early Christmas shopping, Martin noted.
Martin, who designs and makes jewelry herself, plans on attending a number of jewelry shows in her retirement. She also plans on remodeling her house and taking some fun trips.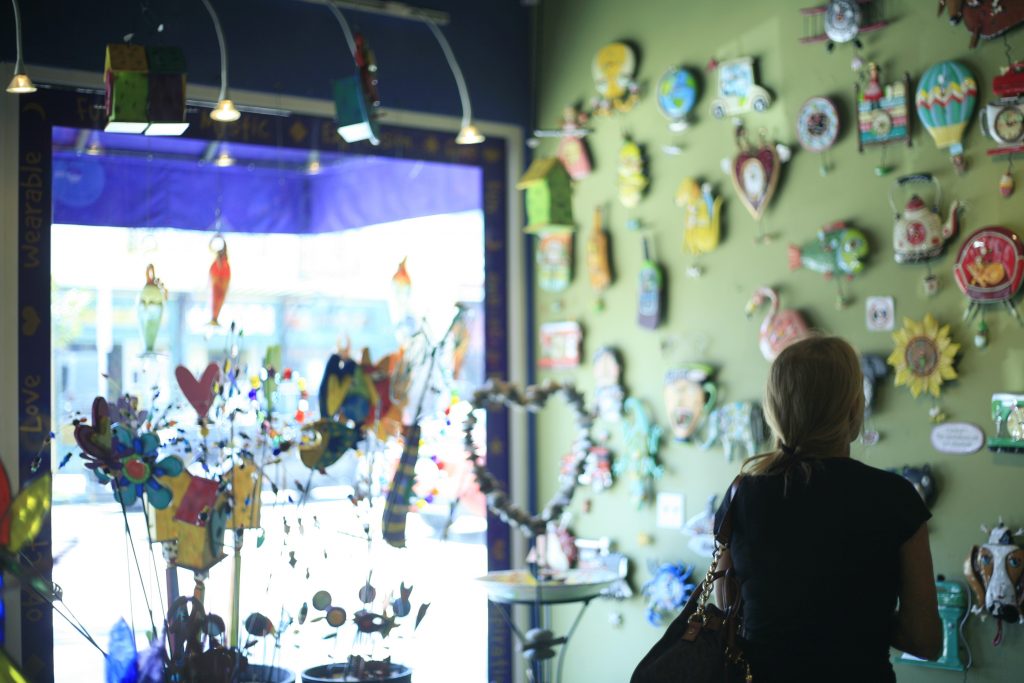 She also wants to do some volunteer work, possibly with other small businesses and/or the handicapped.
"Now I want to pay it forward," she said. 
It will be quite an adjustment, she said. She will miss the traveling to buy art and working with her "art family," although "those are connections you never lose," she added.
The number one thing she'll miss? The people.
"I will miss my customers so much," she emphasized.
On the other hand, she won't be reminiscing fondly about all of the legislative red tape she had to go through just to run the shop.
"I will not miss the paperwork and all the little, tiny things the government makes you do to run a small business," Martin pointed out.
She thanked her longtime and returning customers for two wonderful decades. She also thanked her two sets of parents, John and Linda Martin, who live on the island, and Helene and Ken Rohl, who live nearby.
Overall, the experience is bittersweet, sad to close, happy to retire. Considering the 20 years of history in the store, and how it helped her personally and professionally, there are a lot of emotions right now, she said.
"What the store did for me in the beginning and now…The joy and the energy and the excitement," Martin concluded. "It's not negative, it's a happy thing."
For more information, visit store.art4thesoul.com/art-store