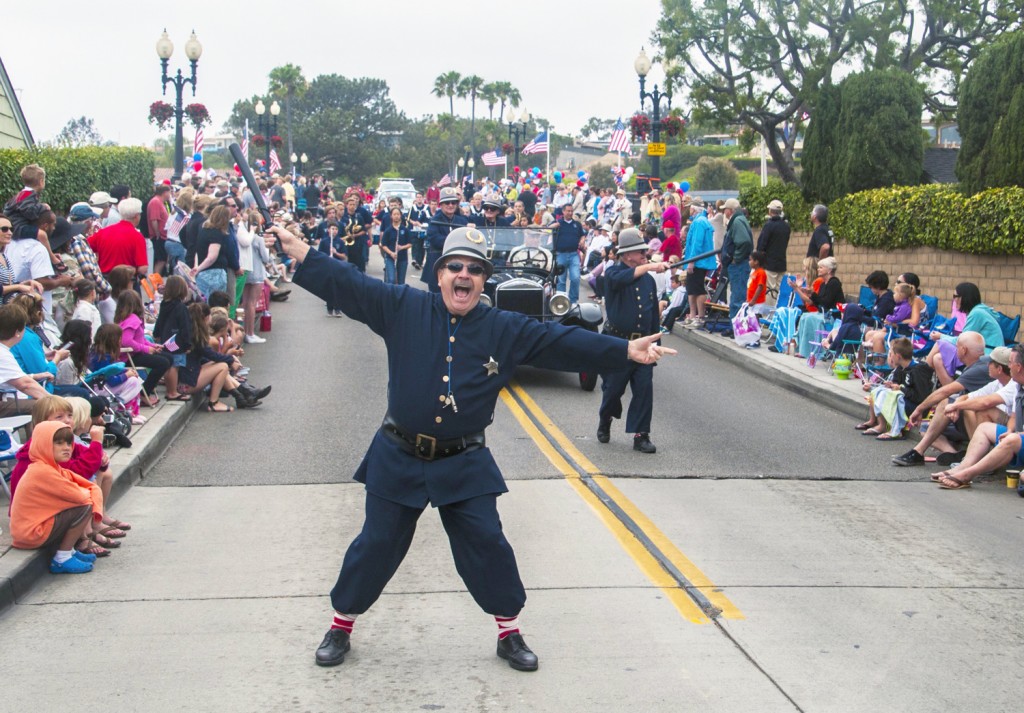 Decorated golf carts. Marching bands. Keystone Kops. Vintage cars. Drill teams. This can mean only one thing: it's time for the annual Balboa Island Parade, which gets underway on Sunday, June 1, at 11 a.m. down Marine Avenue.
An island tradition for 21 years, the parade's theme this year is "Star Spangled Island: Balboa, Little, and Collins."
Several thousand people are expected to line the parade route, so get there early to stake out a spot.
The bridge to Balboa Island closes for the parade at 10:30 a.m. Parking on Balboa Island can be tricky, so the best option for parking is usually along Bayside Drive.
After the parade is a festive party featuring the Big Wednesday surf band plus the Tricia Freeman Band performing on a stage erected in front of the fire station at the end of Marine Avenue.
The parade is put on by the Balboa Island Improvement Association, which will be presenting parade awards at the All Island Pancake Breakfast at the Beek Center on June 21.
For more information, visit Balboa-Island.com.
Photos of the 2013 Balboa Island Parade by Lawrence Sherwin ©