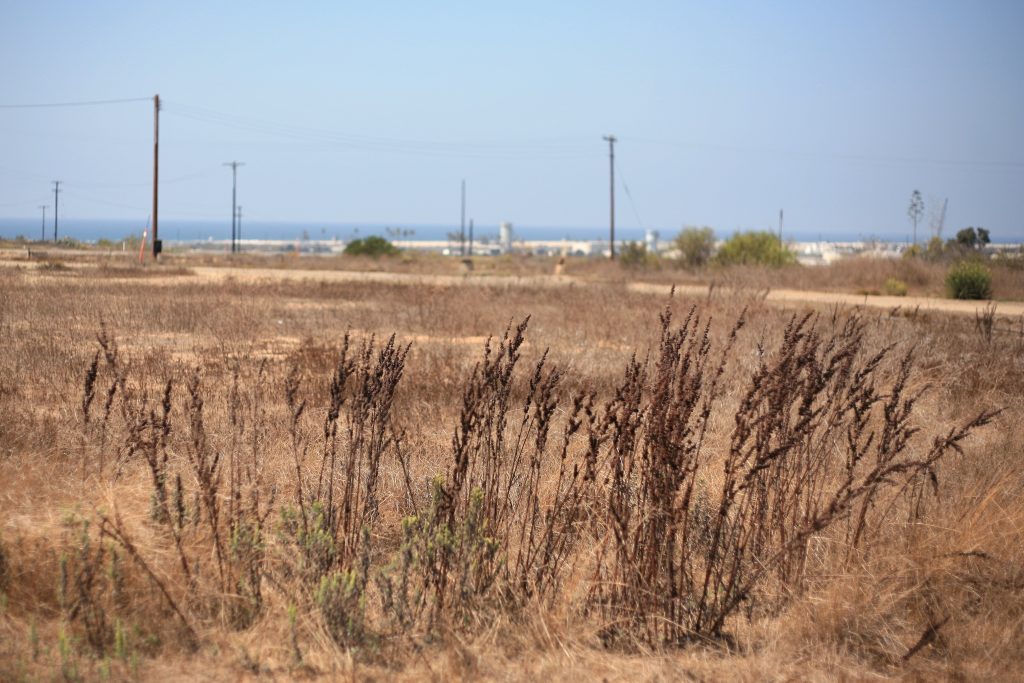 (Editor's Note: Read the full story on the meeting in the Indy on Friday)
In a monumental move, the California Coastal Commission voted today to deny the proposed Banning Ranch project.
After about 13 hours of discussion, , CCC voted 9-1 to deny the controversial mixed-use proposal.
Most commissioners noted that that there were still too many questions and concerns about the project, and that the developer and CCC staff were still too far apart. This is a critical decision, CCC Vice Chair Dayna Bochco said.
It's actually a wonderful project, but for another location, Bochco noted.
The dissenting vote came from Commissioner Roberto Urango, who said he wants to see the property opened up. He had hoped to continue to discussion so they could find some common ground and get to a "yes" vote, because there is a project there, he commented.
Several hundred people attended the day-long meeting and, while the crowd had thinned by the time the vote rolled around at 10:30 p.m., more than 100 people erupted in cheers after the vote.
Banning Ranch Conservancy director Steve Ray said he was "10 degrees above ecstatic" about the outcome.
"We have saving the environment and doing what's best for our community at heart," and that prevailed, Ray said.
He actually wasn't surprised at the vote, he added. The developer, Newport Banning Ranch LLC, "made it very clear that they would accept nothing else" other than their proposed project, Ray said. And there was no way the commission could approve that project.
Although they all get a break, this isn't over, Ray added. There is still a lot of work to be done.
"We're going to look at our options and what we can do to preserve Banning Ranch forever," Ray said. "Ideally, we'd love to be able to sit down at the table and negotiate and purchase the land and preserve it forever."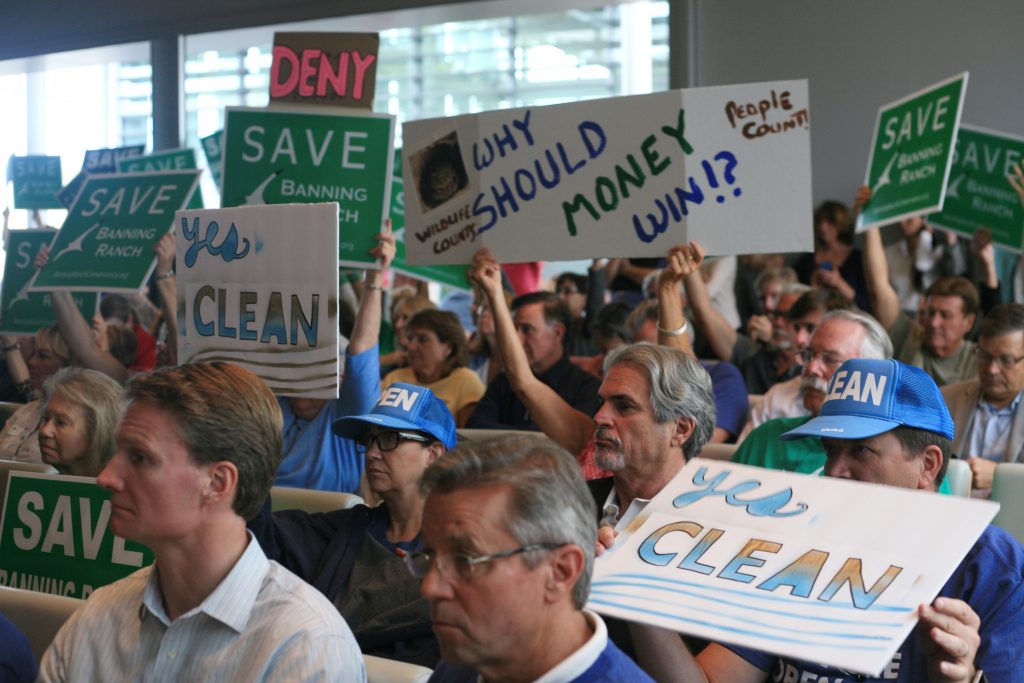 They have a vision to clean up the property and restore it into a fully healthy habitat that possibly has some trails and a nature center and is open to the public, Ray said.
On the other side of the issue, NBR spokesman Adam Alberti said they were deeply disappointed by the commission's decision.
"We spent a lot of time, effort and energy on a plan to clean, restore and open Banning Ranch, which was rejected tonight by the Coastal Commission," Alberti said. "We came in there today hopeful that we would be able to have a workable approval on a plan."
The commissioners seemed to share their vision for the site, but unfortunately also simultaneously felt the need to deny the project, he said.
"Unfortunately, while there is, you might say, a uniformed agreement that something needs to be done, there are enough different opinions that nothing got done as a result," Alberti said.
They will be considering all their options, including another project or litigation, before moving forward, he noted.
"We're not ruling anything out," Alberti said.
Years of work, numerous studies and research reports, several postponements, withdrawals and redesigns, and a nonstop back and forth battle between the two sides of Banning Ranch, led up to the Wednesday's vote.
"It took us 17 years to be an overnight success," Ray said. It was an enormous group effort, he added.
he proposed project includes: Abandon oil operations and clean and remediate soil; subdivide the 401-acre site into residential, commercial, mixed use, open space, park, and public street lots; grade approximately 2.8 million cubic yards of soil and construct residential and commercial development including approximately 12 acres of roads, 37 acres of residential with 895 residential units, 45,100 square feet of commercial use, a 75-room resort and 20-bed hostel; 5-acre park, public trail network; 329-acre nature preserve; and oil operations remaining on 15 acres.
Coastal Commission staff also developed an extensive and complicated set of recommended conditions to accompany the recommended approval of the project.
For more information, visit coastal.ca.gov.