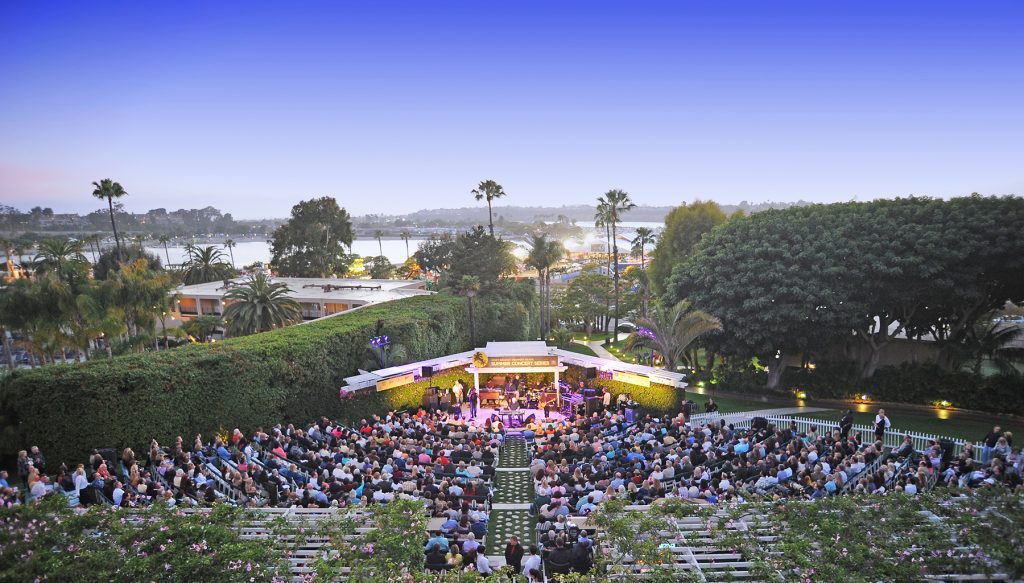 Going to the Hyatt Regency Concert Series that runs on Friday nights through Oct. 12? Here's a delicious tip: dine at Bayside before the show and take the free Bayside shuttle to and from the concert.
"Many of our guests attend the concerts and have grown to love them, but traffic and limited parking sometimes strip away some of the joy of the experience," said Marc Ghoukassian, proprietor of Bayside. "We decided to extend this service as a courtesy for our guests and hopefully reach some new ones."
When you dine at Bayside just let them know you're doing the Hyatt shuttle. After dinner, hop on the shuttle and three minutes later you're at the front door of the Hyatt. After the show, re-board the shuttle for the ride back to Bayside. You can even linger at Bayside for dessert and a cocktail while listening to the Friday night jazz jam session with Ron Kobayashi and friends.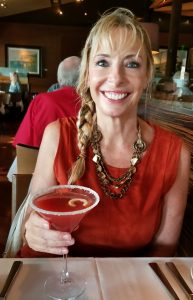 That's exactly what fellow foodie Shelly Zavala and I did last Friday before attending the Hiroshima concert at the Hyatt Regency.
We began out evening with cocktails: a Raspberry Lemon Drop with house infused snow leopard vodka for Shelly, and a Copper Punch (Absolut Elyx, strawberry puree, basil, fresh lime juice, topped with Mumm sparkling wine). Both colorful and delicious.
For entrees, Shelly went with her go-to dish: soy glazed organiz Scottish salmon ($31.75) with wilted spinach, broccolini, and – as a substitute for bok choy – asparagus, all held together with a ginger ponzu sauce.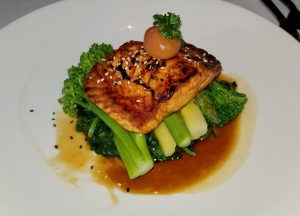 After hearing the specials of the night, I ordered the paella ($27) and was so glad I did. The dish was huge and packed with scallops, shrimp, white fish, mussels, vegetables, and tender rice. I dug in with gusto and Shelly polished off her salmon.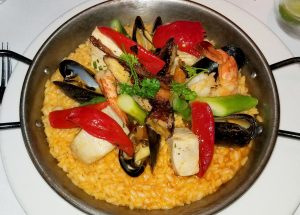 We shared Bayside's signature dessert: Butterscotch budino ($10) with salted caramel, crispearls, and whipped cream.
Our server reminded us that the concert would start soon, so we strolled outside and immediately boarded a shuttle van with eight other fellow diners. Five minutes later we were at the front of the Hyatt picking up our tickets.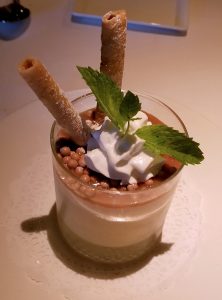 The Hyatt's outdoor amphitheater is one of my favorite places to see a concert. It's intimate with no bad seat in the house, and you can bring your libations to your seat.
It has been a few years since I'd last seen Hiroshima, who sound has been described as American jazz fusion/smooth jazz/Asian-American jazz. It is indeed a fascinating hybrid of musical influences. The band has been recording and making music for 40 years, and served as Miles Davis' opening act on the jazz legend's 1990 tour.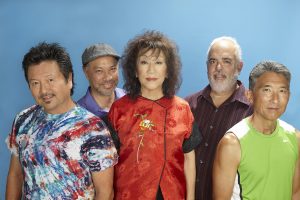 A distinct element of Hiroshima's sound, made more obvious live, is the inclusion of a traditional Japanese harp for most songs, which gives the music a decidedly Asian influence yet is still what I'd call jazz fusion of the highest order.
The packed audience gave the group healthy rounds of applause, and the Bayside shuttle earned a standing ovation from Shelly and I.
For more information on Bayside, visit BaysideRestaurant.com.
For information on the Hyatt Concert Series (upcoming shows include Dave Koz, Brian Culbertson, Sergio Mendes, Boney James and other jazz greats), visit series.hyattconcerts.com.