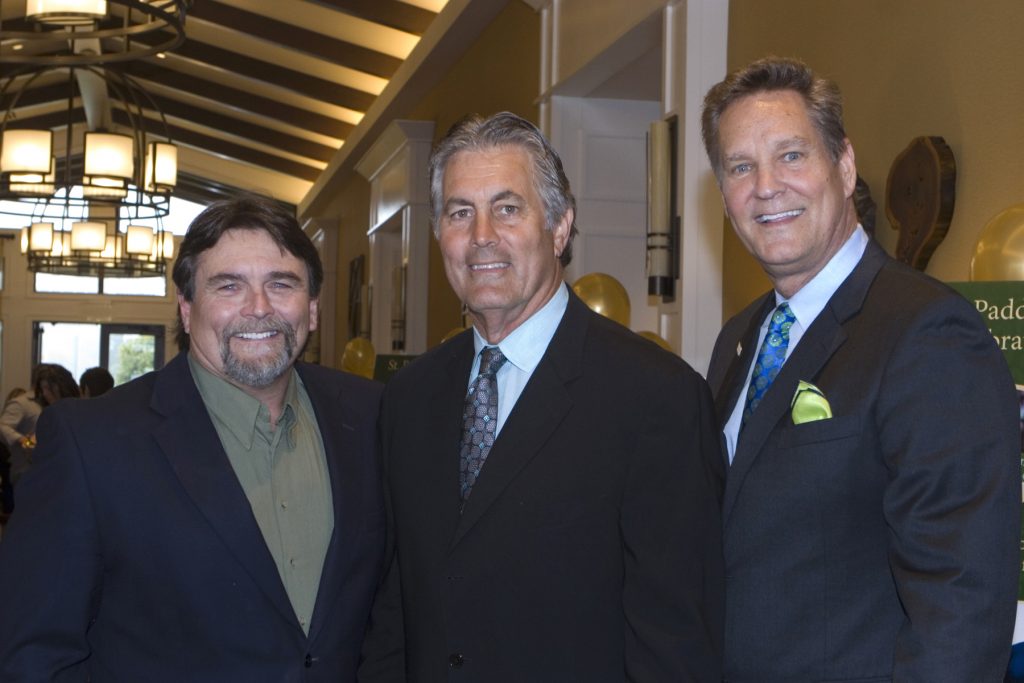 Olive Crest saluted the "Wearin' of the Green" at its St. Patrick's Day Celebration for a sold-out crowd of more than 300 guests on March 17 at the Newport Beach Country Club.
The festive affair featured lively music by the Irish band Cillian's Bridge, whiskey sampling, opportunity prizes, a sit-down dinner, live auction, and a Golden Ticket opportunity which offered the winner a choice of a live auction item (buyers were the proud wearers of flashing green blinky rings).
Former LA Rams star quarterback and ardent community supporter Vince Ferragamo served as honorary chair, with Carrie Brock taking the reins as event chair, assisted by former chairs Lorraine Bader and Lori Feeney.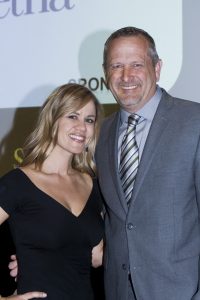 Other committee members include Board of Trustees Chair Steve Bernardy, Randy Rider, Lori LaPorte, Gabriella Ayerst, Kristin Breen, Kaydi Domin, and Andrew Krongold. Also assisting were Olive Crest Founders Dr. Donald and Lois Verleur, CEO Donald Verleur, Executive Director OC Region Kerri Dunkelberger, and Director of Development Tim Bauer.
Most important was the testimony of a young lady named Roshaunda Crain, who received the Shining Star Award for her success, and whose life was transformed through Project Independence, the Olive Crest program that restores lives and builds futures for vulnerable young adults by providing them with Independent Living Specialists, Case Managers and Mentors, as well as safe and secure apartment homes. The nearly $200,000 raised is designated for Project Independence's Olive Crest Youth, ages 14-24.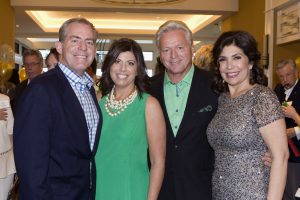 About Olive Crest: Olive Crest is dedicated to preventing child abuse, to treating and educating at-risk children, and to preserving the family. Since 1973, Olive Crest has transformed the lives of more than 70,000 abused, neglected, and at-risk children and their families. The nonprofit works tirelessly to meet the individual needs of kids in crisis by providing safe homes, counseling and education for both youth and parents. The many innovative programs offered reflect its conviction that strengthening the family is one of the most powerful ways to help heal children. The evening's proceeds benefit Olive Crest's Project Independence program. Whether a youth is in foster care, a group home, transitional housing, or living on his or her own, the program creates a relationship-based plan designed for each youth's specific needs. 
For more information visit OliveCrest.org.