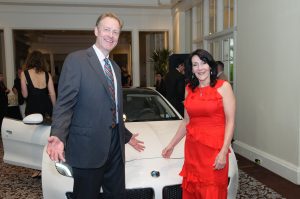 More than 400 people gathered at the Ritz-Carlton on Saturday, March 4 to enjoy the nectar of top Napa Valley wineries and help find a cure for Duchenne muscular dystrophy.
The third annual Napa in Newport wine auction, powered by Karma, raised $1 million to support Newport Beach-based CureDuchenne's mission to extend and improve the lives of those affected by Duchenne, a fatal genetic disease that causes muscle degeneration in children, typically boys. Those with Duchenne often lose their ability to walk by their mid-teens and the disease claims their lives by their mid-20s.
Over the years, CureDuchenne has become the force behind considerable advances in Duchenne treatment, made possible by the help of gracious supporters. At this time, there is no cure for Duchenne.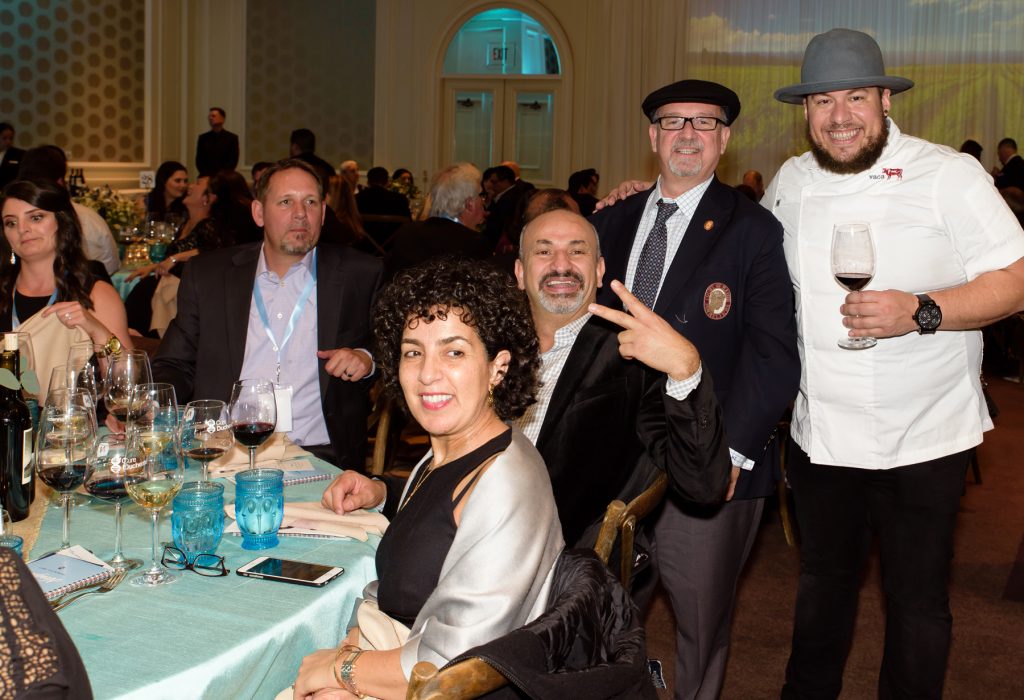 The deLeuze Family of ZD Wines served as honorary chair for this year's sold-out Napa in Newport event. Other participating wineries included Anomaly Vineyards, Arkenstone, Arrow&Branch, Blackbird Vineyards, BOND Estates, Bure Family Wines, Continuum Estate, Crocker & Starr, Darioush, David Arthur Vineyards, Davis Estates, Fairchild Napa Valley, Fait-Main Wines, Freemark Abbey Winery, Gandona Estate, Gemstone Vineyard, Handwritten Wines, Hill Family Estate, Hundred Acre, Italics Winegrowers, JCB by Jean-Charles Boisset, Joseph Phelps Vineyards, Melka Wines, Memento Mori Winery , Morlet Family Vineyards, Nellcôte, PATEL Napa Valley, Quintessa, Realm Cellars, Relic Wine Cellars, Reynolds Family Winery, Sodhani Vineyards, Sojourn Cellars, St. Supéry Estate Vineyards & Winery, Truchard Vineyards, Trujillo Wines, and Vineyard 29.
Napa in Newport featured a meal created exclusively for the occasion by Chef Amar Santana of the celebrated Broadway by Amar Santana and Vaca restaurants. A private dinner with Chef Amar Santana with wine pairings at Broadway by Amar Santana was auctioned off at the event.    
The live auction featured luxury travel experiences, rarely available wines and custom, once-in-a-lifetime Napa Valley experiences.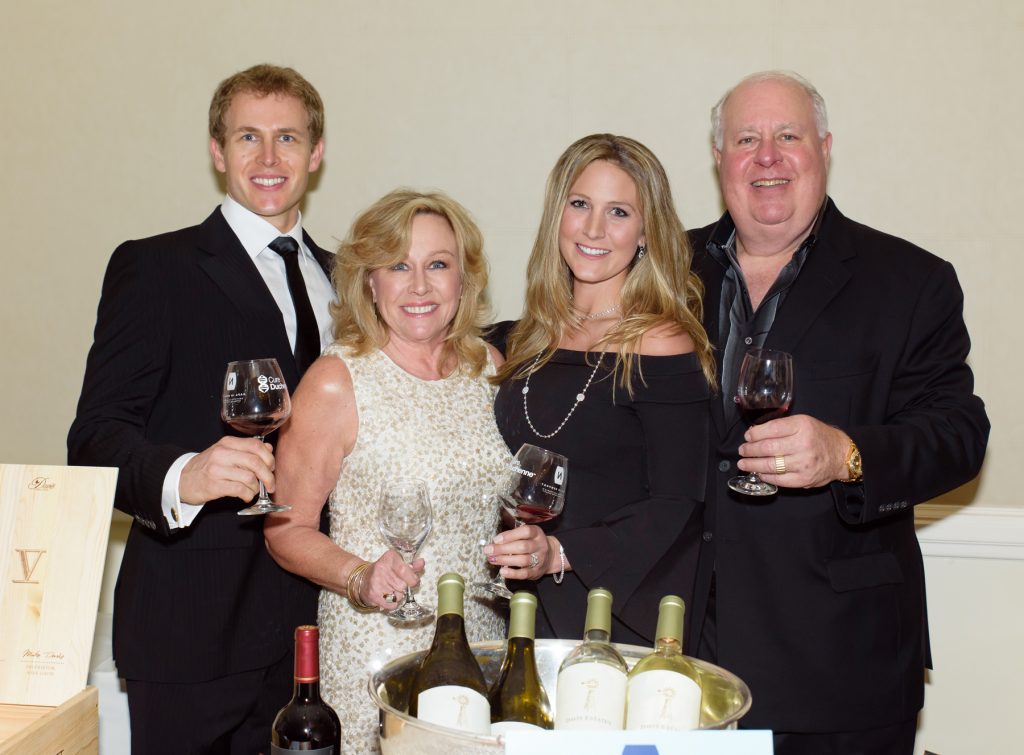 As great wine and good company surrounded guests throughout the night, they were reminded of the true reason behind the event when Hawken Miller, a 20-year-old affected by Duchenne, took the stage. Hawken shared with the audience his experience battling Duchenne and how the disease has progressively made life more difficult.
"Just 10 years ago, I could play handball with my friends. Now I'm afraid that if I walk too far I might fall," said Hawken. "Simple things, like getting out of a chair, making my bed, getting dressed, and writing have gotten harder and harder. I fall more frequently, and that's one of the hardest parts of the disease. It makes me feel helpless. Being 20 years old with Duchenne is scary. I'm not supposed to have lived this long. The worst part is I don't know how long I have left."
Debra Miller, Hawken's mother and CureDuchenne founder and CEO, explained that every day the Duchenne community loses two people to this ravaging disease.  As the search for a cure continues, CureDuchenne provided early funding for first FDA approved drug to treat Duchenne.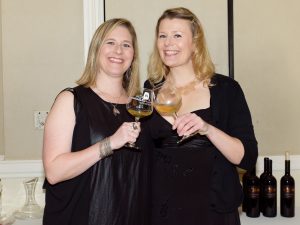 The proceeds of the event will fund gene editing research that could be transformational for Duchenne patients.  It would be a one-time treatment using CRISPR/Cas9 technology that would make a permanent correction of the mutation that causes Duchenne. 
Sponsors for Napa in Newport included Karma Automotive, 55°, Broadway by Amar Santana, Fullmer Construction, Golden West Food Group, Integrated Oncology Network, Kenny the Printer, Marathon Pharmaceuticals, Small Luxury Hotels, UnionBanc Investment Services, Vaca, Wells Fargo, WHGC, and ZD Wines.
For more information, please visit CureDuchenne.org.