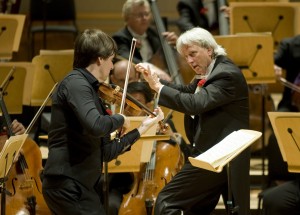 Pacific Symphony's season opening concerts are always a special occasion, but this year's season opener was extra special: it heralded Maestro Carl St.Clair's 25th Anniversary season as music director and conductor of the Pacific Symphony.
I first met St.Clair more than 20 years ago while covering the arts for local magazines, and immediately realized this was a conductor whose vast musical knowledge, magnetic personality, enthusiasm, and desire to enrich the Orange County community would help illuminate the county's young but growing arts scene.
St.Clair has indeed brought the orchestra to great artistic heights. Numerous recordings and world premieres, a European tour, and a dedication to music education has made the Pacific Symphony a shining star in the orchestral world.
That's why more than 300 guests dressed in black tie and cocktail attire were eager to honor St.Clair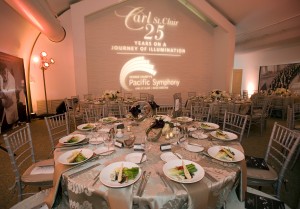 on this special occasion.
The opening night party at the Westin South Coast Plaza on Thursday, Sept. 25, began with a poolside cocktail reception followed by a gourmet dinner in the Terrace Pavilion, where beaded crystals hung from silver-painted baby's breath and green leaves.
Photos of significant moments throughout St.Clair's career adorned the walls. Dinner tables were covered in silver linens with centerpieces of white tulips, white calla lilies, white hydrangeas and accents of midnight burgundy mini calla lilies.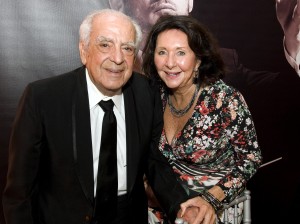 As guests dined on roasted beef tenderloin with chive risotto and black truffle jus, they – and St.Clair – were entertained by members of the John Alexander Singers, who sang works by St.Clair's mentor, Leonard Bernstein. This was followed by Pacific Symphony musicians, who performed a medley of "West Side Story" pieces.
Guests then strolled next door to the Segerstrom Concert Hall for the opening concert of the 2014-15 Hal and Jeanette Segerstrom Family Foundation Classical series, featuring violin superstar Joshua Bell, who performed Alexander Glazunov's challenging Violin Concerto on his 1713 Huberman Stradivarius.
After the concert it was back to the Westin for an array of desserts and a chance to chat with Bell.
The evening raised more than $150,000 to support the Symphony's artistic and education programs.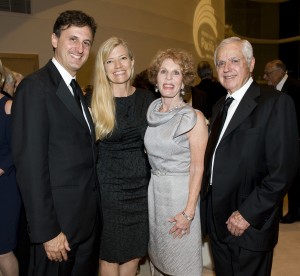 Sponsors included Jaguar, Land Rover, Aston Martin Newport Beach, and artist sponsors Ellie and Mike Gordon.
Guests in attendance included philanthropists Jim and Catherine Emmi of Newport Beach (who have made significant donations to the symphony), Kari Kerr and Pacific Symphony Board President Mike Kerr, President of the Pacific Symphony John Forsyte and his wife Michele, Segerstrom Center for the Arts President Terry Dwyer, President and CEO of Pacific Chorale Elizabeth Pearson, President and Artistic Director of the Philharmonic Society John Mangum, Symphony Principal Pops Conductor Richard Kaufman, Executive Director of the National Symphony of Costa Rica Guillermo Madriz, composer Christopher Rouse, Hollywood film composer James Newton Howard, Chapman University President James Doti, and Cal State Fullerton President Mildred Garcia.