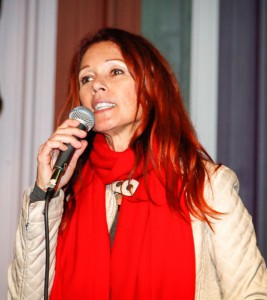 Coalition Duchenne, a Newport Beach-based charity that raises funding and awareness for Duchenne muscular dystrophy, held a celebration of life and music featuring local musical talent at The Lab in Costa Mesa on November 9.
The local community came out in support of Dusty Brandom, the 21-year-old son of Coalition Duchenne founder Catherine Jayasuriya. Dusty, an undergraduate student at UC Irvine and graduate of Lincoln Elementary and Corona del Mar High School, has Duchenne and has been wheelchair bound since age ten.
The event featured three local bands including The Lucky Lonely, who have a strong connection to Dusty. The band's drummer, Michael Bedard (Jordin Sparks Band), accompanied Dusty in Lincoln Elementary School talent show performances. Ry Bradley entertained with his current single "New Kind of Lonely" which is drawing national country radio attention. Making the trip down from Los Angeles for the cause were The Brothers Zmed, a dynamic duo made up of brothers Zachary and Dylan Zmed.
Several young men with Duchenne enjoyed the music.
"We work for them. We want people to know about Duchenne," said Jayasuriya.  Tragically many young men with Duchenne only live into their 20s due to pulmonary and cardiac issues.
Revenues from the event will go towards Coalition Duchenne's cardiac stem cell research at Cedars-Sinai Medical Center in Los Angeles.
For more information, visit coalitionduchenne.org.