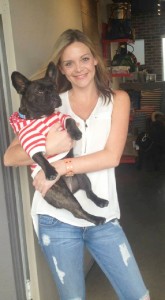 Charlie & Me, a boutique for the hip dog, has opened at The Cove on Mariner's Mile along Pacific Coast Highway.
The shop focuses on modern and sophisticated dog products, many of which are from around the world, including Canada, Italy, and the Netherlands, with exclusive items made in the U.S.
First time shop owner and young entrepreneur, Taylor Beauchamp, a 26-year old Newport Beach native, was inspired by her French Bulldog Charlotte, whose nick name is "Charlie."
With the goal of offering Orange County's discerning dog owners something unique and special, Beauchamp has searched for products and companies that aren't in traditional big pet retailers or seen in other Orange County stores.
Charlie & Me boasts over 20 lines including such doggie couture collections as the Kenyan Collection by JMS Ventures; hand-beaded collars and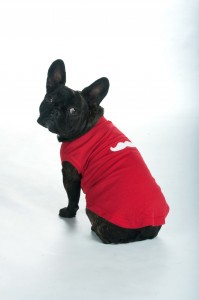 leashes made by the Maasai tribe in Africa; Bellomania, which offers sporty yet luxurious leashes, collars and leads made from like ostrich leather, snakeskin and alligator; and Malucchi, high end dog collars and leads made in Italy made with gorgeous Italian leathers and real stones.
The store also offers a small collection of home décor items, including a show stopping leather dog bed and modern console designed exclusively for Charlie & Me; Doca Pet, luxurious and modern dog feeders; and Fatboy, which offers outdoor waterproof dog beds built with a tough nylon material, making it extremely difficult for a dog to chew through.
Beauchamp has also created her own private label, appropriately called Charlie & Me, which includes two styles of dog carriers and key chains and will soon add dog apparel.
The sophisticated dog carriers, which are available in a variety of different colored lamb skins and faux alligator, feature two styles, one specifically designed for the traveling dog owner and another more lightweight and purse like, meant for everyday use.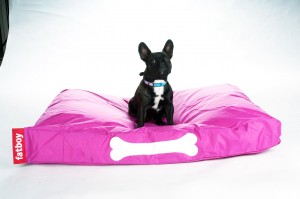 "Having grown up in Orange County as a dog lover, I'm thrilled to now own a store in the area that caters to dogs and dog owners," says Beauchamp. "I love bringing a sophisticated new outlook to the world of dog fashion and can't wait to create more products for the Charlie & Me line. I hope to be the boutique people walk into because they know they will find something extraordinary and special for their favorite dog." 
Charlie & Me is located at The Cove, 410 West Coast Highway. The boutique is open Tuesday through Saturday. For more info, call (949) 572-5258, or visit charlieandme.us.