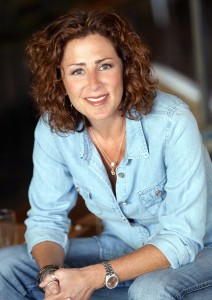 Restaurateur Tracy Borkum, whose CUCINA urbana is one of the most popular restaurants in San Diego, opened a sister restaurant, CUCINA enoteca, at Irvine Spectrum Center in December 2011.
Now, Borkum is preparing to open a new 8,300 square foot CUCINA enoteca in Fashion Island across from Nordstrom.
According to Borkum, CUCINA enoteca is a modern Italian kitchen-meets-rustic farmhouse concept that also offers what Borkum calls a "restaurant to retail" environment where nearly everything is for sale in the restaurant, including the furniture, lighting and decor.
Like the other CUCINA locations, CUCINA enoteca Fashion Island will have a wine shop where guests can purchase wines at retail price to either consume with their meal or take to go.
Borkum said that after the success of their Irvine restaurant, they looked for another spot in OC and found it at Fashion Island.
"With the incredible line-up of some of the country's most noted chefs & restaurant groups, such Fig & Olive, Red O Restaurant from chef Rick Bayless, Lark Creek from Northern California and Lemonade from LA, we are thrilled to be part of such an exciting period of growth in this beautiful coastal location," said Borkum.
The restaurant décor includes custom creations, vintage finds, and reclaimed and repurposed materials, while the menu will be focused on the flavors of Italy.
"While all of the restaurants under our CUCINA name share a common theme, design, menu, and the Urban Kitchen Group ethos, each restaurant is unique to its own location," explained Borkum. "Whenever we open a new restaurant, we keep in mind that we are also joining a new community and neighborhood, and it's very important to us to try to cater to the locals as much as possible."
Borkum said that like her other restaurant locations, the Fashion Island CUCINA enoteca will offer the SipSupport program. For every glass or bottle of CUCINA private label wine sold during a given month, the restaurant will donate $1 to a selected charity.
"Giving back is a significant part of our brand," stated Borkum. "When we open up a new location, we become part of that community. With Sip Support, we are able to handpick local charities that could really use a helping hand. Guests can dine in and enjoy their experience while giving back at the same time. It's a win-win."
For more information about CUCINA enoteca Fashion Island, visit urbankitchengroup.com.