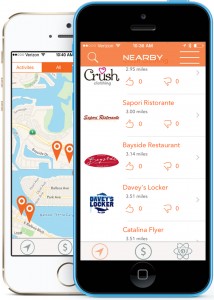 The spirit and reality of entrepreneurism is very real and very powerful in the city of Newport Beach.
Exactly one year ago, we reported on B Street Shoes, a home-based business started and run by Blake Barash in his 24th street duplex.
Barash is in his late 20s and left a corporate job to pursue his passions. One was surfing, which is hard to monetize, but the other is hand painting custom shoes.
He started selling the shoes on Etsy, the web site for many other craft businesses, and soon the demand for the shoes grew so large he had to employ others to help him paint. We shared Barash's story as a follow up to America Express's Small Business Saturday campaign last year, and encouraged everyone in Newport to support small businesses, especially entrepreneurs.
We're happy to report that Barash has outgrown his home office and now has a facility up the street in Costa Mesa. He has also hired two new people. His Facebook fan page has grown to more than 17,000 fans with 26,000 Instagram followers. Due to higher demand he has raised his prices, and his profits.
When I asked him to comment on the growth of his business, he shared, "Right now I am focused on learning, becoming a multi-faceted artist who can paint and customize anything, whether it's a pair of custom shoes, a wall mural or air brushing a hot rod. I love art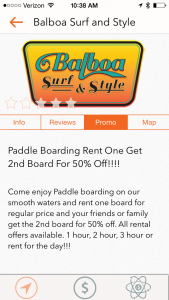 and I love creating."
Find what you love and do what you love, and if you can make money you will never consider it work.
B Street and Barash be reached at BStreetShoes.com or at (510) 552-4524.
As Blake is a role model for Millennials (or Gen Y), we have a new, younger and even more tech savvy generation on his heels: Generation Z. These are the kids under 21 that were raised with cell phones and tablets, and can make the most daunting tech task look like child's play.
We were contacted by JohnMichael Jurgensen, who, along with his best friend, Cole Hersowitz, have developed (and are selling) an app to help businesses engage customers in their local areas.
The IPhone app notifies potential customers of promotions or sales when they are nearby and is free to the users.
The product is called YEP Promotions, launched earlier this year when Hersowitz got the idea and built upon his love of programming, which he's been doing for the past 10 years.
They charge the businesses $9.99 a month for a two-year contract and $19.99 for month to month. They have nine paying customers so far in Newport Beach and Costa Mesa. There have been in excess of 300 downloads of the app, and they have expansion plans outside the area.
By the way, both Jurgensen and Hersowitz are 15, and freshman at Corona del Mar High School.
When I asked Jurgensen how retailers react when someone their age walks in, he responded, "They're a little bit surprised, but when we talk to them about their business and know what we're offering, they pay attention."
Kudos to both of them for the motivation to start a venture and the guts to market it.
Visit their website at yeppromos.com.