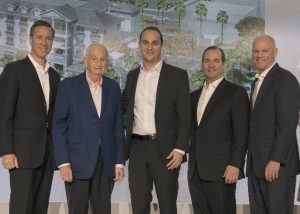 Newport Beach-based R.D. Olson Development, a firm active in developing and repositioning commercial and hospitality properties nationwide, was awarded Development Partner of the Year by Marriott International at the hotelier's Full Service Owners Conference in Washington, D.C. Nov. 30 – Dec. 2, 2016.
The prominent national award honors companies with outstanding accomplishments in the hotel industry that develop upscale full-service hotels that stand above the rest.
"This recognition speaks to the strong partnership we have built, and continue to build, with Marriott International," said Bob Olson, founder and CEO of R.D. Olson Development. "We are proud of our work and look forward to partnering with Marriott on future full-service projects that will continue to provide guests with exceptional lodging experiences."
R.D. Olson Development began developing hotels in 1997 and has been especially active over the past six years. The firm recently completed several Marriott brand hotels throughout California and Hawaii, including the 200-room Residence Inn by Marriott in Wailea, Maui, Hawaii, and the 144-room Residence Inn by Marriott in Old Town Pasadena.
In 2016 the firm also completed Paséa Hotel & Spa, a 250-room upscale water front boutique hotel in Huntington Beach, in a co-development with Pacific Hospitality Group at the master planned Pacific City.
 "We deeply appreciate the commitment R.D. Olson Development has displayed to the Marriott International brand throughout our partnership," said Noah Silverman, chief development officer for Marriott International. "The firm has delivered top-tier projects that have helped distinguish the reinvented Marriott Hotels brand."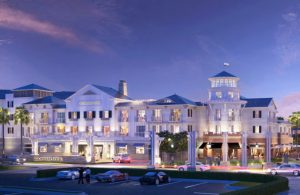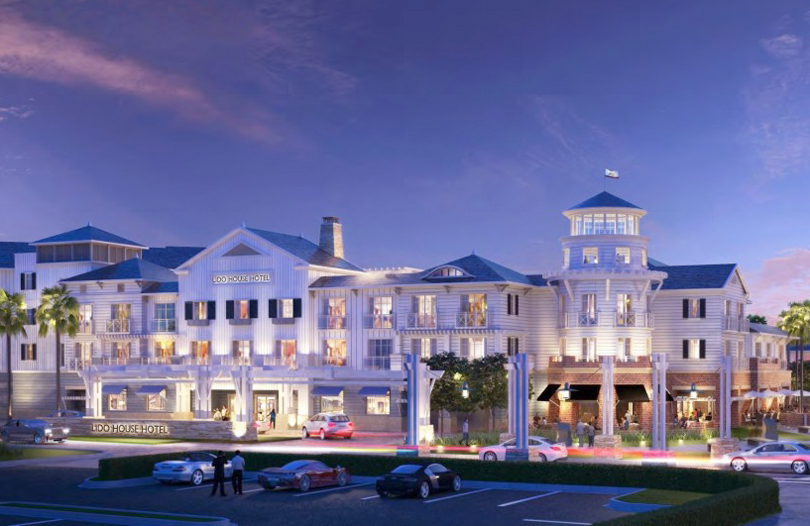 The firm has several projects underway for in 2017 including the 130-room Lido House Hotel in Newport Beach. The property will be part of Marriott International's Autograph Collection, an ensemble of independent boutique hotels, and is scheduled for completion in late 2017.
The hotel will offer a variety of amenities including a luxury spa and the only rooftop bar and restaurant in Newport Beach.
R.D. Olson Development is also developing the 271-room full-service Irvine Spectrum Marriott in Irvine, a 118-room Residence Inn by Marriott in Goleta, California, as well as a 204-room Residence Inn by Marriott Silicon Valley in San Carlos, California.
For more information, visit rdodevelopment.com.