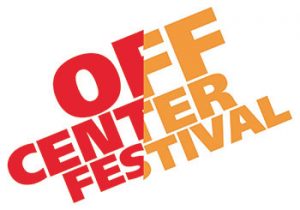 The sixth incarnation of the Off Center Festival returns to Segerstrom Center Jan. 12 – 28 with an eclectic lineup of performers that include solo shows, musical performances, and a one-night opportunity to join a choir.
According to Segerstrom Center President Terry Dwyer, the idea behind the Off Center Festival is to give audiences a wide range of high-quality contemporary and adventurous performance options.
"We're not in it to make money, we're in it to set artistic integrity," Dwyer told me prior to last year's Off Center Festival. "We want to send a message to the community that The Center is evolving, changing, and opening up to more kinds of work. We want to create a Center without boundaries."
This year's festival includes Keith A. Wallace in "The Bitter Game," Mariachi Flor de Toloache, Marga Gomez in "Latin Standards," Belarus Free Theatre in "Time of Women," "Choir! Choir! Choir!" and Justin Vivian Bond in "Justin Vivian Bond Shows Up."
The Off Center Lounge in Leatherby's Café Rouge will be open again with a special low-cost post-performance menu and the opportunity to mix and mingle with festival artists.
The Bitter Game: January 12 & 13 at 8 p.m. in Samueli Theater. Created, Written, and Performed by Keith A. Wallace. Directed and Co-Created by Deborah Stein.
A stirring solo performance charged with pain, poetry, and laughter, "The Bitter Game" blends basketball, block parties, traffic stops, and learning how to survive while Black in America. It's a stirring commentary that explores the question of police agency and excessive force, the ripple effects of trauma in communities of color, and the value of Black lives in this country.
Mariachi Flor de Toloache: January 14 at 8 p.m. in Samueli Theater. The first ever all-female Mariachi has cast a spell over audiences with their distinct vision and soaring vocals! Latin Grammy nominated Flor de Toloache continues to win the hearts of both mainstream and traditional mariachi fans alike through their distinct vision and enlightened interpretation of traditional mariachi instruments. The band's diverse ethnicities and musical backgrounds are transcending culture and gender by forging new paths for mariachi music.
Latin Standards: January 19, 20 and 21 at 8 p.m. in the Judy Morr Theater. Written and performed by Marga Gomez, directed by David Schweizer. Direct from its 2017 world premiere at The Public Theater's Under The Radar Festival, Latin Standards delivers nostalgia and relevance with a comic edge in a loving and funny true story of perseverance and creative addiction passed down from immigrant father to lesbian daughter.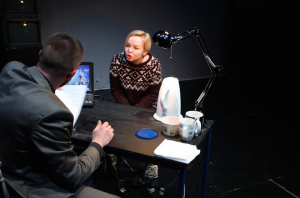 Time of Women: Belarus Free Theatre, January 19, 20 and 21 at 7:30 p.m. in the Studio Performance Space. Written by Nicolai Khalezin and Natalia Kaliada, Director Nicolai Khalezin. Performed in Russian with English subtitles. The world's most provocative theatre company presents a story of three women who were all imprisoned for speaking truth to power during their country's fraudulent elections in 2010. Time of Women celebrates their refusal to be silenced, reminding us that when freedoms are curtailed, survival comes at a price.
Choir! Choir! Choir!: January 25, 2017 at 8 p.m. in Renée and Henry Segerstrom Concert Hall. You can be both performer and audience with this spectacular communal musical experience! Off Center Festival participants will have the opportunity to be part of a large community choir whose repertoire will include a variety of pop songs. Choir! Choir! Choir! is free but a ticket is required to reserve your space.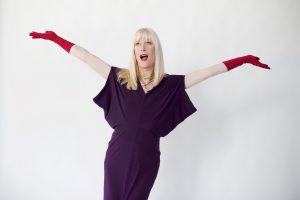 Justin Vivian Bond Shows Up: Jan. 27 and 28 at 8 p.m. in the Samueli Theater.
Mx Justin Vivian Bond is a trans-genre artist living in New York City. As a performer both on and Off-Broadway, Mx Bond has received numerous accolades, winning an Obie (2001), a Bessie (2004), a Tony nomination (2007), the Ethyl Eichelberger Award (2007), The Peter Reed Foundation Grant and a New York Foundation for the Arts Grant for Artists. Recommended for mature audiences.
Single tickets are $25. If you buy two productions, tickets are $20. If you buy three or more productions, tickets are just $15.
Tickets can be purchased online at SCFTA.org, at the Box Office at 600 Town Center Drive in Costa Mesa or by calling (714) 556-2787.