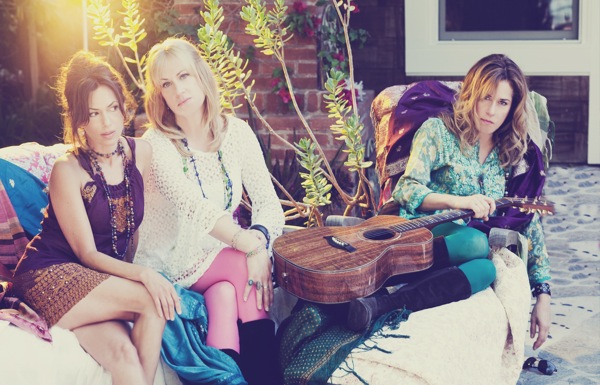 I think I must have a case of the denials lately because I just can't wrap my arms around the fact that the '80s were 30 years ago.
As part of the late Baby Boomer era or "Generation Jones" (which ended in 1964), I was in my late teens and 20s during those years and life seemed a whole lot simpler.
Big hair, shoulder pads, and pale pink lipstick were the fashion trends of the day. We listened to the music of Culture Club, Thompson Twins, Flock of Seagulls, Wham!, Billy Idol and Duran Duran. My college roommates and I practically wore out our vinyl albums of popular girl-rock bands like The Bangles, Bananarama and the Go-Go's.
Somehow we managed to get through life without cell phones, Internet or facebook. What I want to know is: where did the time go?
Anyway, when I found out this week that The Bangles are going to be headlining at this year's Newport Beach Independence Day on the Bay celebration at Newport Dunes, the memories came flooding back and I immediately emailed my old buddies from our Madonna-look-alike days, letting them know about the concert.
They all replied, "I'm in!" and there was a flurry of recollections along the line of "remember when we used to 'walk like an Egyptian'?"
Good times.
You may remember The Bangles became best known for their 1980s hits including "Walk Like an Egyptian," "Manic Monday," "Hazy Shade of Winter" and "Eternal Flame." I read that they recently released their latest album, "Sweetheart of the Sun," to rave reviews, so I suspect the concert will be a nice combination of old and new tunes.
This year, the Dunes is taking its traditional all-day Fourth of July spectacular and ratcheting it up quite a few notches, expanding the celebration to a two-day "Celebration of America."
"This is our down payment effort to make Newport Beach the future focal point for July 4th activities in Southern California," says Andy Theodorou, vice president and general manager of Newport Dunes.
By the lineup of talent and endless array of entertainment options, it looks like they will succeed in doing just that, and special VIP tickets are on sale for $75 that include parking, VIP concert seating area, two drink tickets and a choice of food selections.
The two-day festival will feature live performances by top tribute bands including Led Zeppagain, Steely Jam, Knyght Ryder, Urban Dread and Blackstar, as well as a gourmet food truck competition (on Thursday), ongoing aquatic park activities, and the biggest fireworks display on the coast.
Admission to the Dunes on Wednesday is $60 per car and includes general admission for the concert area. General admission concert tickets will be available for $20 per person for walk-ins. On Thursday, Dunes general admission will be $25 per car including general admission for the concert area. For guests wishing to purchase a two-day car pass, the cost is $85 and includes general admission to the concert area both days. For more information, visit NewportDunes.com.
As for my denial issue, I'm planning to enjoy the concert and my memories of the '80s secure in the knowledge that just like fine wine, things do get better with age.
Lynn Selich resides in Newport Beach and can be reached at [email protected]