School is out, but that is no reason for the books to get dusty on your shelves.
Planning a vacation? Cover to cover, they'll keep the family occupied – plane, train, boat, or car.
Staying home this year? Let a book transport you on a trip anywhere you'd like to go.  Whatever your plans are, our humble paperback buddies will keep you company, and as an added bonus, they don't criticize if you make a wrong turn.
My kids usually have required summer reading, and apparently, I am the ONLY mom mean enough to actually make them complete it. As much as I would like them to always want to read for the pure joy of it, the siren song of the backyard usually calls louder than the cozy couch and a good book do.
Often, they just need a little more motivation, which is where the Newport Beach Library steps in. This Saturday, June 23, NBPL will kick off its annual Summer Reading Program, carrying the theme "Dream Big:  Read!" The kickoff party will take place at all library branches, and will include face painting, games, crafts, and a bonus prize just for showing up.
Kids who choose to register for the program will also be entered in a registration day raffle.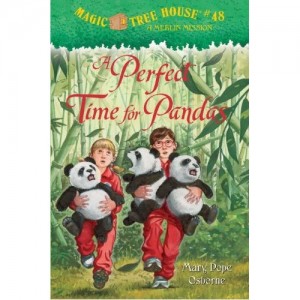 The reading program's goal is to keep young minds active during the non-school months.  Realizing that there are many reluctant readers out there, they offer incentive prizes. As kids rack up the titles on their book sheets, they earn rewards, typically stickers, paperback books, food coupons, and the like.
By offering these prizes, the library hopes to engage children in the process of reading, reinforce concepts learned during the school year, and turn those that might be a little less likely to pick up a book on their own into lifelong readers.
Summer reading programs are available for teens and adults as well, making reading, and trips to the library, an activity the whole family can enjoy together.
While my children do enjoy visiting the library, the sheer number of options can be overwhelming. Sometimes, we enjoy living in the moment and choosing a new book on fly, but other times, it is great to have a title in mind before we head out.
The library's website is a great resource for choosing a book that will not only appeal to your child's interests, but also suit his or her reading level. You can find books recommended by grade level, or visit the "readalike" section, where it is easy to find books in the same vein as one you have already enjoyed.
Some notable new titles to watch for are:
Picture Books
"Here Come the Horribles" by Susan Alice Ware introduces us to a family of warthogs who find joy in everything, and think being horrible is a good thing!
"A Camping Spree with Mr. Magee" by Chris Van Dusen (available in July) lets us tag along with Mr. Magee and his dog Dee on their latest (mis)adventure.
Grades 1-3
"Bink and Gollie, Two for One" by Kate DiCamillo and Allison McGhee takes us to the state fair along with Bink and Gollie, in this the second book of the series.
"Magic Tree House #48 A Perfect Time for Pandas" by Mary Pope Osborne (available in July) follows Jack and Annie to Southeast Asia on their latest mission for Merlin.
Grades 4-6
"Glory Be" by Augusta Scattergood has been compared to "the Help" for children.  It explores the topic of segregation in the South, as seen by one young girl as she comes of age.
"Fake Mustache" by Tom Angleberger is a humorous new book from the author of the "Origami Yoda" series in which we follow Lenny Flem Jr. as he tries to stop his friend from taking over the world.
For teen recommendations, and an extensive list of great choices for all ages, visit newportbeachlibrary.org.