A suspect has been arrested in connection with the murder of the woman whose body was found under the Bay Bridge on Sept. 2, authorities announced on Monday.
Newport Beach Police Department detectives arrested Jaime Prieto Rocha, 40, of Santa Ana, around 7:40 p.m. on Sept. 6. He was booked in the Orange County Jail and held in lieu of $1 million bail.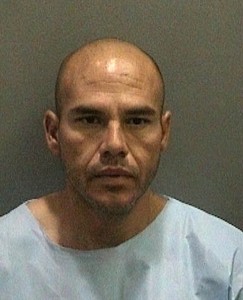 Rocha is being charged with one felony count of murder and faces a maximum sentence of 25 years to life in state prison if convicted, according to the Orange County District Attorney's office.
In court on Tuesday, his arraignment was continued until Sept. 27, according to Orange County Superior Court records.
Authorities have not released any other details.
The cause of death for Nancy Hammour, 28, of Santa Ana, was confirmed as a gunshot wound last week after an autopsy by Orange County Coroner's office.
She was found after police responded to a call around 8:45 a.m. Sept. 2 from passersby that reported a woman laying face down in the sand underneath the Bay Bridge, near the intersection of East Coast Highway and Bayside Drive.
Rocha, a forklift operator, has been arrested numerous times since 1995, OC superior court records show. The charges include: Possession of a controlled substance (some of which include intent to sell), sale or transport of controlled substance, assault with a deadly weapon, battery, burglary second degree, numerous traffic violations, and more. He also has known ties to a criminal street gang.
Hammour had also been arrested previously for a variety of charges, including most recently in November of last year for possession of a controlled substance. Records also show that Hammour pled guilty to engaging or agreeing to engage in prostitution in 2008, and had been charged with various traffic violations over the past six years.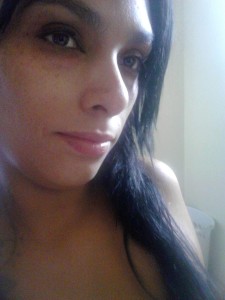 Family members have said that she was trying to turn her life around, KTLA reported.
She leaves behind a 4-month-old son and a "tween" aged son (between 10 and 12-years-old), according to her facebook profile. She is listed in a "complicated relationship," according to the webpage.
Hammour is the second woman found dead in Newport Beach this year.
Tina Hoang, 20, of Bellflower, was found face down in the sand near West Ocean Front and Highland Street on March 5. She also had recently given birth and had faced charges of prostitution. Her death is also being investigated as a homicide.
Police do not currently believe the two cases are related.
It is an ongoing investigation and no further information is being released at this time.
The NBPD is asking anyone with additional information to call the hotline at 1-800-550-NBPD. Messages may be left anonymously.