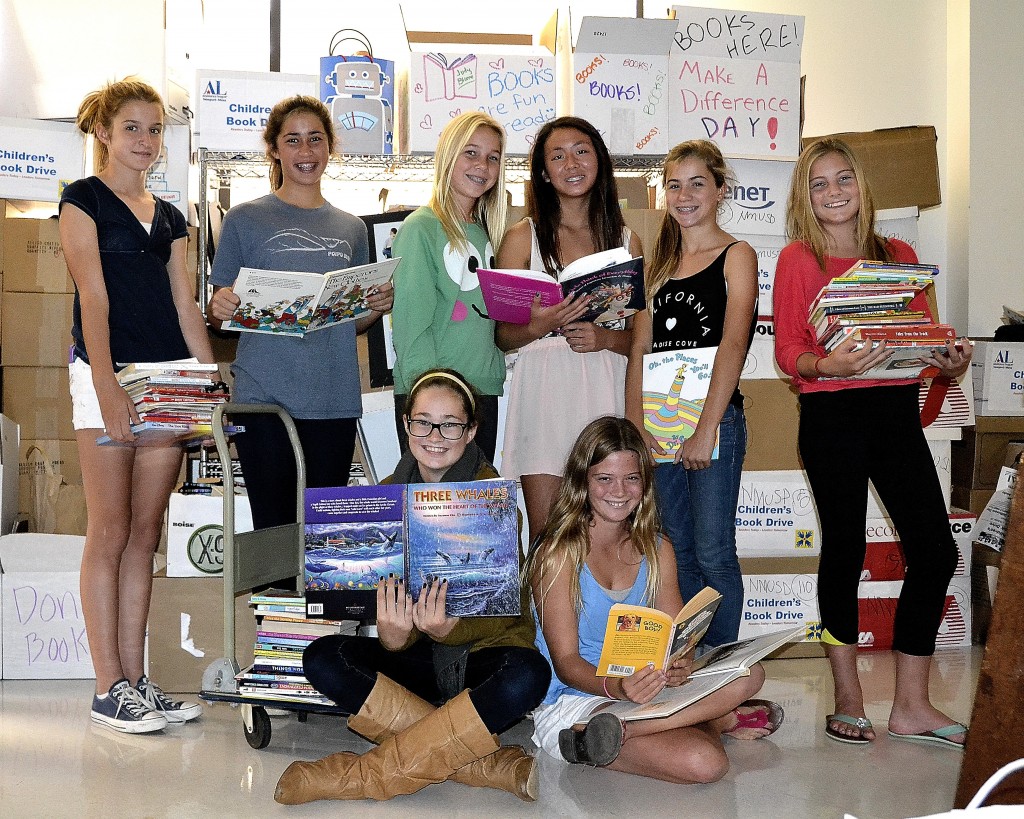 A group of teens recently made a big difference in the lives of a lot of local kids, with the gift of reading.
Assisteens Auxiliary of Assistance League of Newport-Mesa worked hard this year on their first ever "Make a Difference Day Children's Book Drive," collecting nearly 7,500 books, all to be donated back to Newport-Mesa unified School District schools.
Out of the national group's nearly 90 chapters that participated, the Newport-Mesa group collected the most books.
"It's kids working for kids," said Tracy Halphide, an Assistance League mother who helped organize the drive. "This is a way (the girls) can dive in and really know they're making a difference."
Emily Halphide, 14, from Newport Harbor High School and Emma Kathcart, 13, from Saint Joachim Catholic School in Costa Mesa, both enjoyed the book drive and helped out throughout the entire process.
Books are an important part of learning, they both agreed.
"(The book drive is important because) we're helping people," Kathcart said. "People need to read to learn, so, in a way, we're improving the world's intelligence."
They may open it up to more donation methods next year.
"It was our first year, so we threw a lot of (ideas) out there and came back to see what worked," she said.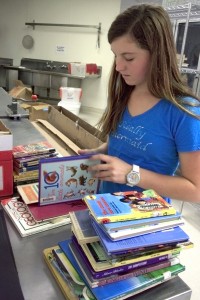 About a dozen kids and their mothers gathered recently to sort through the stacks of donated books.
The volunteers went through the books to make sure they were still in good condition and put ALNM stickers inside them. They were then sorted by reading level and packed up.
The Assisteens seventh graders then distributed the books.
They were donated to children served by the organization's philanthropic programs, the Children Dental Health Center, Operation School Bell and Community Outreach, and several schools in the Newport-Mesa district.
Chris Kjaer, an Assistance League Member and the seventh grade head adviser, was the driving force behind the success of the book drive at the elementary schools.
Some students really got into it, offering rewards for the classes that collected the most books, discussing ideas with the school's student council, and promoting the project.
The seventh grade class was very successful and collecting the most out of all the classes: 4800 books.
"The seventh grade girls really took it to heart," Halphide said.
Other schools got really excited about the project as well.
Joe Norris, fifth grade teacher at Victoria Elementary School and Student Peer Adviser, said the book drive was a great success and a very positive experience for all involved.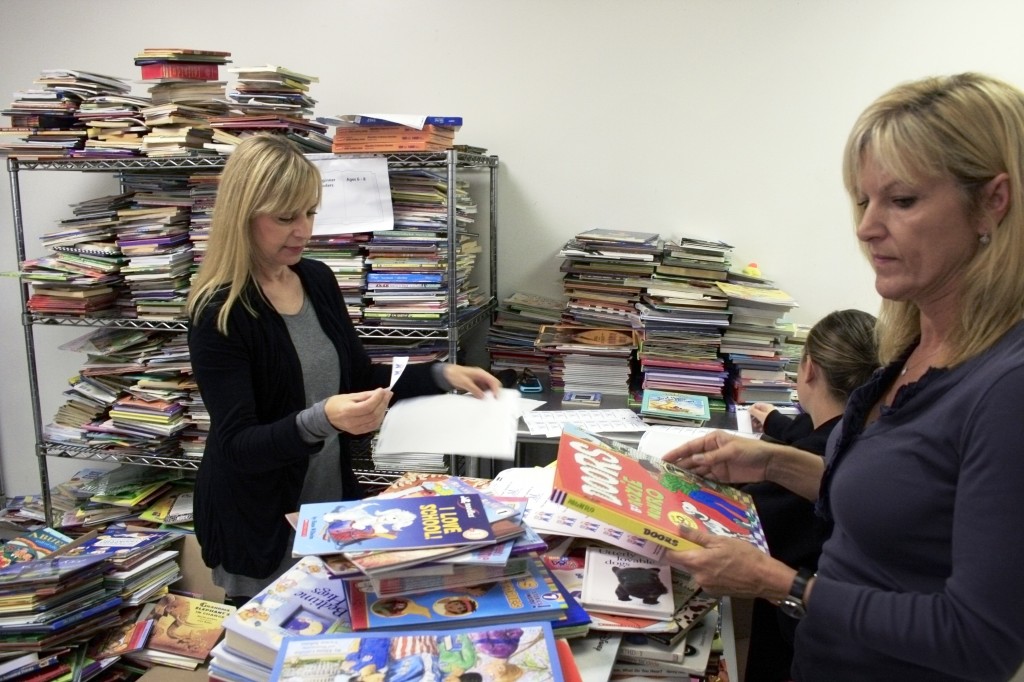 "I was extremely impressed with the professionalism of the young ladies and their parents who organized the drive," he wrote in an email. "I also can't say enough about the Victoria community and the way they rose to the challenge. Our student council did a great job of helping each class understand what the book drive was all about, and they responded by giving more than 700 books!"
The number of books Victoria Elementary collected is even more impressive since the book drive was sandwiched between the school's annual canned food drive and annual Make-A-Wish campaign, both of which also were highly successful.
"There is no doubt that Victoria kids and their families care deeply about the needs of others," Norris said. "We are indeed looking forward to working with the book drive organizers again next year and hope that those who benefited from the drive will develop into voracious readers and lifelong learners!"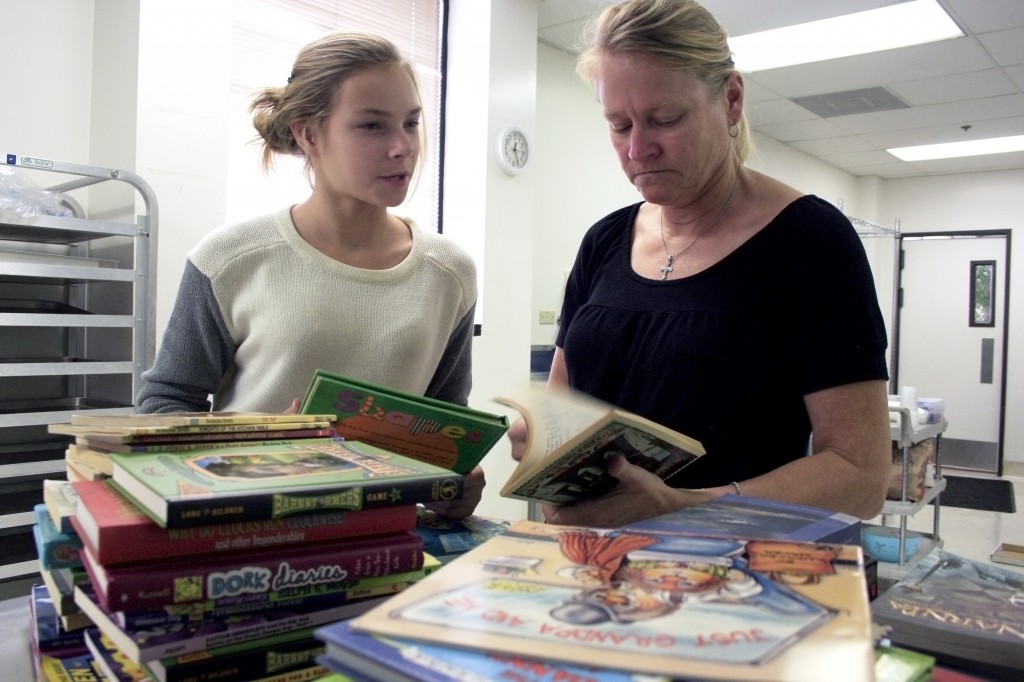 It's a great habit to get into at a young age, Tracy Halphide said.
The Assistance League of Newport- Mesa programs helped more than 5,800 children in the Costa Mesa and Newport Beach communities last year.
The book drive is another way the organization can help kids in need in the community, Tracy Halphide said.
"A book really opens up a child's mind," she said.
Her daughter agrees.
"I really love reading because you can get transported away," Emily Halphide said, "and I feel like everyone should get that opportunity."
The NMUSD schools involved with the book drive include: Anderson, Davis, Eastbluff, Kaiser, Lincoln, Mariners, Rea, and Victoria elementary schools, Ensign Intermediate, and Newport Harbor and Corona Del Mar high schools.
For more information, visit alnm.org.