Snakes slither, rabbits bolt, bobcats stalk, coyotes slink, hawks glide, and a multitude of other creatures dart, dive or peck.
This is no exercise in animal action verbs, but it does describe everyday life in one of Newport's lesser-known wildlife oases: Buck Gully nature preserve, whose easily accessed trailheads are located at the intersection of 5th Ave. and Poppy, at the Bobcat Trailhead along San Joaquin en route to Newport Coast Road, and the upper access near the Newport Coast Community Center.
Under the management of the Irvine Ranch Conservancy, Buck Gully is a 300-acre microcosm of Newport's yesteryear, when denizens lived out their mostly concealed, survival-of-the-fittest lives in heavy brush without the added burden of human incursion.   Today, large homes with their watered gardens cap the hilltops surrounding the gully, causing somewhat of a "natural" contradiction.
Drainage has created a perennial stream below, providing daily water to thirsty plants and animal life alike, while somewhat altering the ecosystem – a suburban inevitability. 
Some of the non-native plants and trees that have infiltrated the preserve over the years were introduced both for landscape aesthetics or fire protection, and include such species as Brazilian and Peruvian peppertree, Pampas grass, Italian cypress, juniper, ice plant, English ivy, Eucalyptus and pine trees.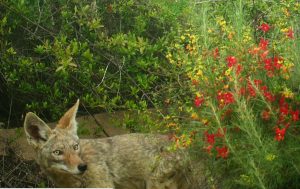 The Conservancy is working intensely to reestablish the habitat types of "moderately steep to gentle slopes of grasslands and coastal sage scrub to dense willow woodlands," said Irvine Ranch Conservancy Deputy Director Dave Raetz, adding that "Buck Gully's diverse and sensitive network of plants and wildlife depend on each other for survival."
Active and aggressive campaigns that are designed to eradicate human-introduced invaders by way of axe and mass media outreach are evident on-site many days of the week by Conservancy employees and volunteers, along with city and governmental partners. 
Trail visitors who sport educated eyes will see the Conservancy's successes all around. Those who wish to "see" beyond the trail's edges are invited to learn about the environment from one of the many well-trained volunteer conservationists working the trail.  
According to Raetz, more than 780 volunteers participated in Buck Gully programs in 2016, contributing 2,007 hours.  
Irvine Ranch Conservancy staff and volunteers alike work the gully at least weekly, trimming trail over-growth, clearing stands of non-native foliage, restoring habitat, and patrolling the park's edges during red-flag warning periods. 
Additionally, well- trained individuals conduct interpretive hikes, whose schedules can be found on the city website or LetsGoOutside.org/activities.  
Buck Gully belongs to the city of Newport, Raetz explained.
"The Conservancy owns nothing, we just manage under contract to various cities, such as Newport or Irvine, or Orange County Parks – 40,000 acres in all." 
"We feel very fortunate to have the partnership with IRC," said City Parks and Recreation Director Laura Detweiler. "They have done tremendous work in Buck Gully, and we are seeing the results in great measures.  We are equally thankful to the many volunteers who have given of themselves as part of this effort.
"Buck Gully is a treasure that must be treated with utmost respect and tended to in an effort to assure its healthy longevity for decades to come," she added.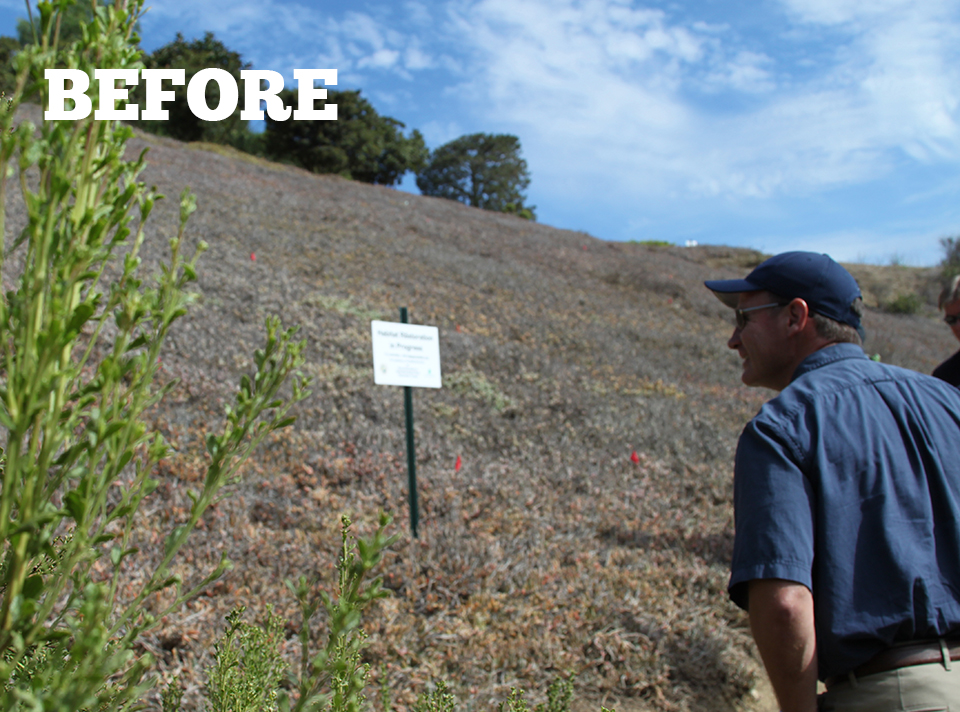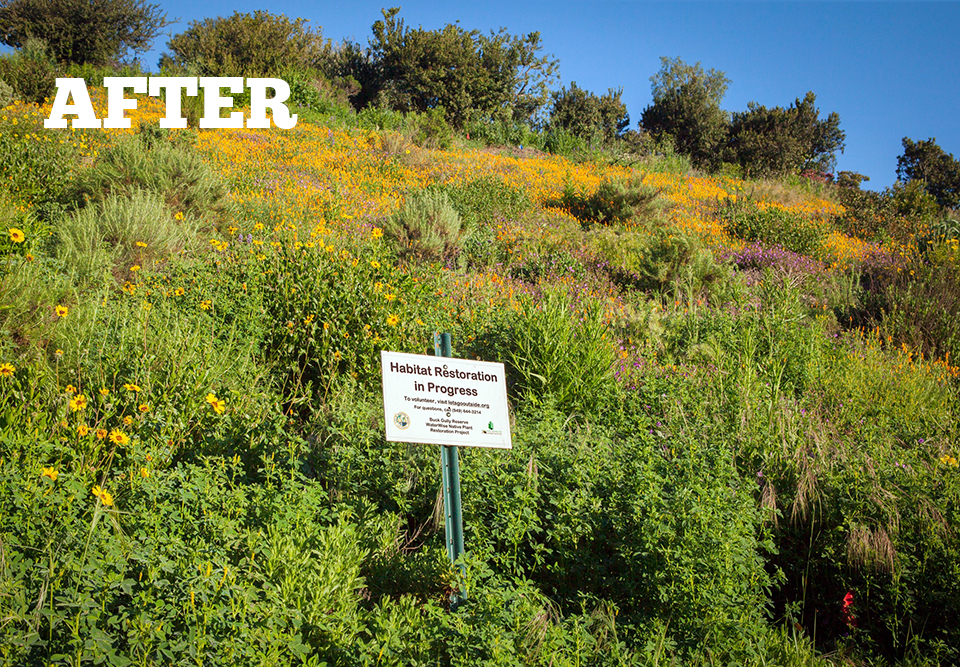 The gully is close enough in certain spots that its wildlife often crosses the roads (a danger unto itself) to other local areas, such as Crystal Cove State Park, Laguna Coast Wilderness or City of Irvine Open Space Preserves, Raetz shared. 
"Without those open spaces, Buck Gully would be 'islandized (cut off),'" a real worry, if not a real word.
Dogs either on or off leash pose the greatest threat to the gully environment, and are prohibited, Raetz emphasized. Although authorities don't often snag the canines or their owners hunting the canyon, they are frequently "caught" on several wildlife cameras strategically placed throughout the trail system, as are the comings and goings of the natural fauna.   
In fact, Raetz informs, the Conservancy has catalogued in excess of one million images from their collective digital cameras – many thousands from Buck Gully, all showing conclusively that of all the animals, only homo sapiens voluntarily defy the laws of nature.
An "adaptive management approach" by the coordinating agencies shows that wildlife trends are "holding steady" in the gully, Raetz happily reports, which means that observant hikers might very likely take home some wonderful wildlife moments.