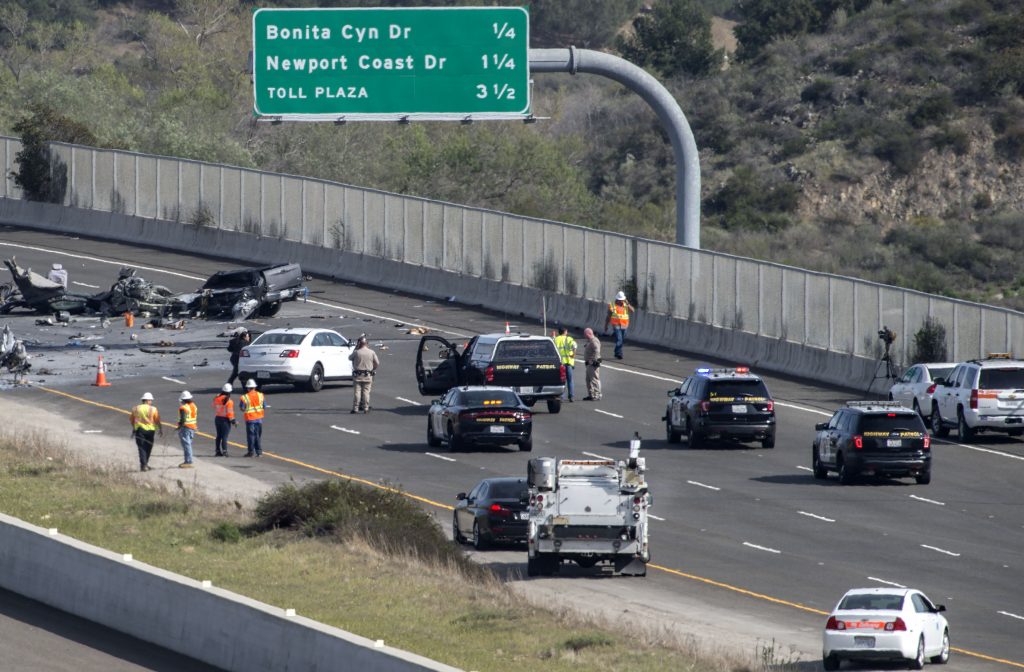 A man died Thursday after the pickup truck he was driving collided with a heavy equipment grader on southbound 73 toll road between Bison Avenue and Bonita Canyon Drive, authorities reported.
A 30-year-old man was driving a Ford F-250 southbound on state route 73 when, for unknown reasons, he veered into the center divider and collided with the rear of the grader around 1 p.m., California Highway Patrol Officer Paul Fox reported.
The pickup truck "exploded," according to the CHP incident information report.
"The fuel tank was ruptured," Fox explained.
The driver of the pickup died upon impact and was not burned, Fox confirmed.
A California Department of Transportation employee was outside the grader, which was leveling the dirt in the median, when the collision occurred. He was uninjured, Fox said.
An SUV driving behind the truck was also involved when it collided with the pickup, Fox added. The driver was uninjured and a passenger sustained minor injuries and was transported to a local hospital for precautionary reasons.
At this point, authorities don't suspect alcohol or drugs were a factor, Fox confirmed.
There were no other witnesses and no indication as to why he drove into the center divider.
"The SUV driver didn't notice anything out of the ordinary," Fox said.
The investigation will include determining whether or not speed was a factor.
"There was no evidence of braking, no skid marks," Fox said.
The ID of the victim is being withheld until his next of kin is notified.
Police blocked off all lanes and the nearby on-ramps for several hours. Traffic was diverted through MacArthur Boulevard.
Paint cans that were in the back of the truck spilled out onto the road, Fox said. Cleanup continued until after 4 p.m.