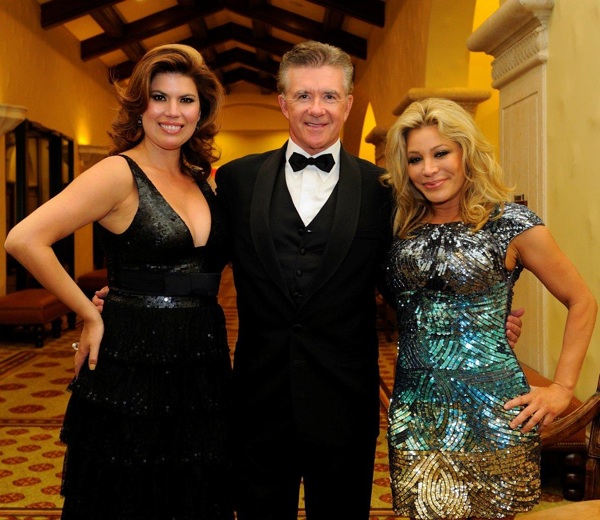 CASA, Court Appointed Special Advocates of Orange County, hosted its annual "Celebration of Children," with more than 800 supporters in attendance.  This year's Black & White Ball, celebrating service to abused children in Orange County, featured emcee Alan Thicke and a special appearance by recording artist Taylor Dayne, who performed several of her hit singles.
Keynote speaker Laura Schroff, author of "An Invisible Child," received a warm welcome as she recounted the true story of an 11-year-old panhandler and their friendship that spanned 25 years.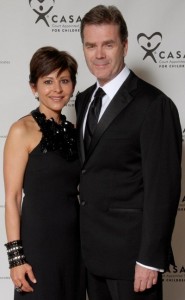 CASA of Orange County began with 15 volunteers in 1985 and now has more than 750 volunteers serving abused and neglected children as mentors and advocates.  CASA is a powerful model for breaking the vicious cycle of child abuse by speaking up for these children who are lost in an overburdened foster care system.
Ted and Lourdes Nark received one of CASA's highest awards, "Children's Champions," for their personal dedication to the organization.  The House of An and the An family were recognized as the "Outstanding Corporation" for their generous support to CASA and the community.
This year,the award for "Outstanding Advocate" was presented to six CASA case supervisors: Maggie Gilliam, Nina Hamilton, Mryna Hernandez-Flores, Andy Jacobson, Lydia Levin and Sandie Skinner.  All were advocates before they joined the CASA staff and together have more than 50 years of experience mentoring 40 children.
The final honor, "Outstanding Youth," went to three siblings – Berenice, Gabriel and Hugo – who have a personal story of triumph over some very difficult years in foster care.
The event raised more than $1 million, netting $800,000 to provide training and ongoing supervision for volunteer advocates that serve foster youth in Orange County.
For more information, visit casaoc.org.
Special to the Indy from OCSocialScene.com.