By Joe Haakenson | Special to the NB Indy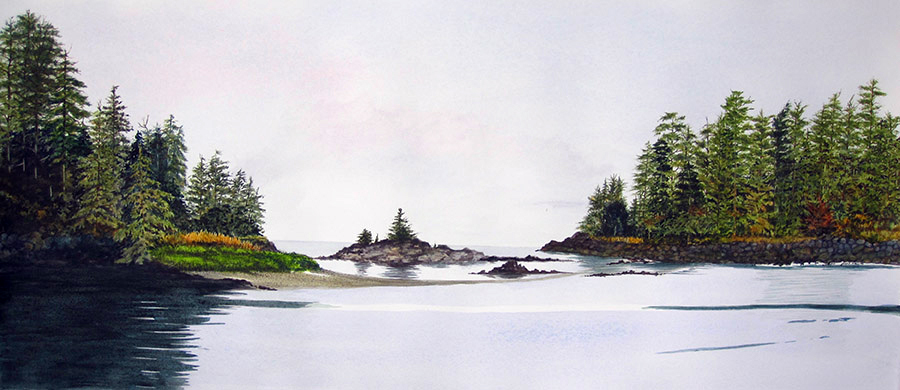 Jacquie Moffett has been there, done that.
Entering her remarkable 50th year as a presenting artist in Laguna Beach's Festival of Arts, one might think there is nothing more for her to experience, to inspire her, to tickle her funny bone. But one would be wrong.
It wasn't long ago that Moffett, a watercolorist based in Corona del Mar, got one of those unique experiences that reminds her of why she loves what she does, and why she loves being a Festival artist.
"I had a little girl — she was maybe 8, 10 years old — that was looking at one of my paintings," Moffett said. "It was a landscape painting, and it had a foreground with a little stream going through and some trees, and then it goes off into the distance and the trees are further away and they go up the side of a mountain. The little girl was standing there, and looking, and looking. She wanted to know how I painted the distance, the depth. How did I paint it so that there was something in the foreground, something farther away and something in the distance? She wanted to understand how I could make that happen in a painting."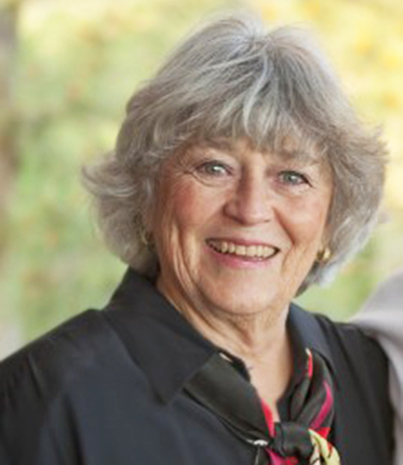 Moffett loves to paint landscapes, both natural settings and cityscapes. She is inspired by her travels, both near and far. And her artwork at this summer's Festival of Arts, which runs through Aug. 31, is simply a result of going through the files of her mind and finding pieces that fit her mood.
"This year, I've done two paintings from a cruise our kids took us on to Glacier National Park in Alaska," Moffett said. "It was so inspiring, so beautiful. We took a lot of photographs, and I use the photographs for research, for details. Then I wanted to change gears, and thought I want to do a neat building. I started going through photographs from a trip to France a couple of years ago, looking for buildings that really attracted my attention."
Art is in Moffett's blood, the roots of her love for art going back to her formative years as a little girl in Laguna Beach.
"My dad was very artistic," Moffett said of her father, Joe Wilson. "I can remember going to the beach and he would have a big sketch pad under his arm, and he would sit and sketch on the beach. At Christmas, he would always make our Christmas cards, and that was fun to watch that process. I started drawing when I was very, very young and it grew from there."
Her art blossomed after meeting renown watercolorist Rex Brandt, who lived just two blocks from Moffett and her husband in Corona del Mar.
"I knew that he gave classes so I signed up with him one summer," Moffett remembered. "He and his wife (Joan Irving) both taught and he had other really fabulous artists come and teach for a day."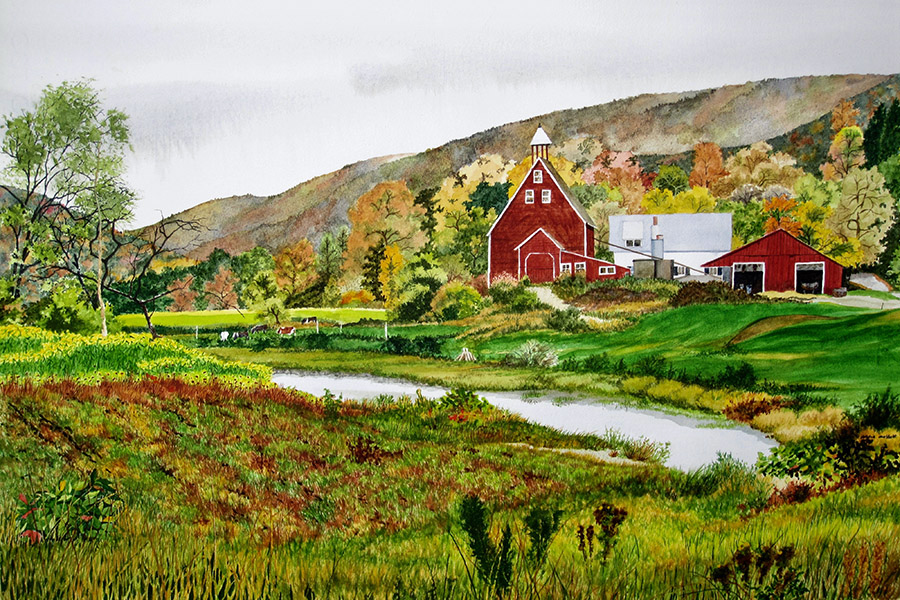 That summer opened Moffett's artist's eye in a way that she is always looking for the scene of her next painting.
"My style is transparent watercolor and it's very detailed, I enjoy detail," she said. "Being in Rex's class, his demonstrations were of landscape architecture or just landscapes. We do a lot of traveling and I spend a lot of time hiking and I'm just taken with nature, so I like to do more nature-type paintings rather than landscape per se."
Moffett's connection to the Festival of Arts and Pageant of the Masters goes back a long time. She has served nearly two decades on the Festival of Arts board of directors, and is a former president of the organization. She was honored with a lifetime achievement award from the Festival.
As much as she has given, Moffett feels she has also received as a Festival presenter.
"It's always been the atmosphere, the artists. You kind of feed off of other artists in conversation, and that stimulates new ideas and new directions to take," Moffett said. "Being able to ask artists on a personal basis about their own techniques and what inspires them. And just talking with people that go through the Festival and look at the art. It's really fun."
For more information, visit jacquiemoffettwatercolors.com and foapom.com.