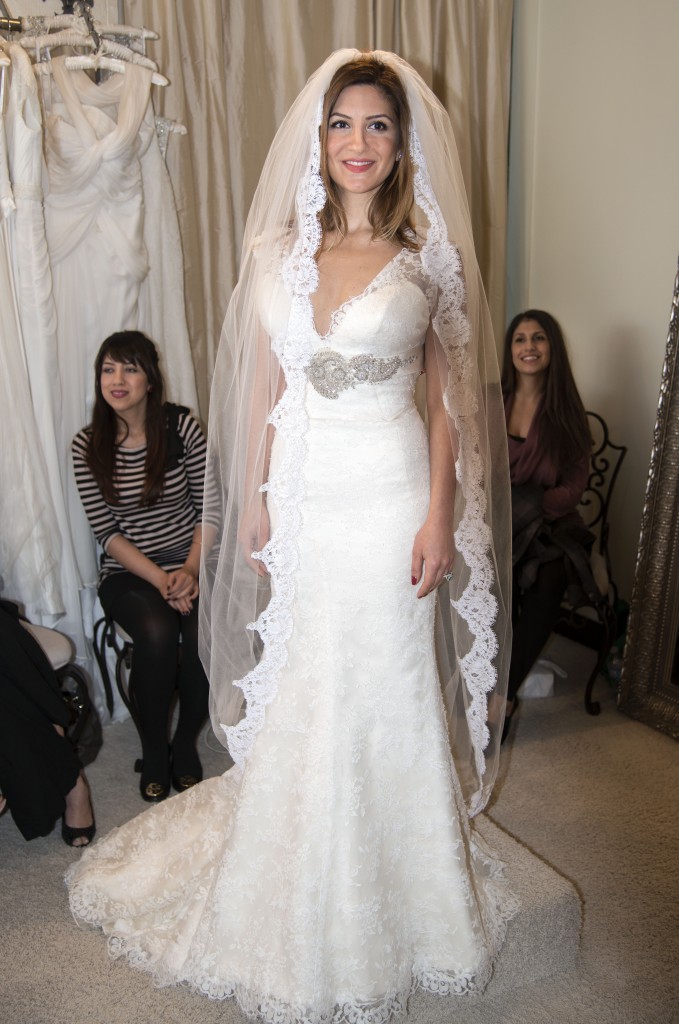 Brides-to-be were able to get everything they needed for their upcoming nuptials at the Corona del Mar Bridal Walk last weekend.
The event allowed brides, along with their friends and family – and a few with their fiancées – to walk along Coast Highway on Saturday and find everything from the location to the invitations, and even the dress. A limo and a Toyota Sienna from Sky's the Limit were also on hand to shuttle guests between stops during the event.
"It's a lot of fun…Each (bride) brought somebody," bridesmaids, mothers, and other friends and family, even a few grooms, said event organizer Josette Patterson, from Mark Patterson Jewelry. Many of them made an entire day of it, she added.
Through the walk "they get exposed to all that Corona del Mar has to offer them," said another event organizer, Barbara Wallace, of Barbara Wallace Weddings.
About 75 people and 30 merchants participated on Sunday. Most of the guests were locals, Patterson said.
All the brides that attended the reception at Five Crowns received a copy of Wallace's book, "Beautiful Bride from Every Angle," and were privy to special discounts from merchants and several gift drawings. Walkers were also treated to a complimentary glass of champagne and other treats along the bridal path, including free samples from Nekter Juice Bar.
A busy stop along the walk was The White Dress, which was full of brides-to-be looking for their wedding gowns, including Neda Azarfar of Irvine.
As she tried on dresses, her friends and family chatted and smiled. The goal of the day was to get a dress, and there were a lot of prospects at the store, she said.
"It's overwhelming, but a lot of fun," said Azarfar, who is getting married Nov. 16.
She wasn't even aware of the special event going on, she said, but intended on checking out the rest of the shops on the bridal walk itinerary.
Renee Pawele, head piece and jewelry designer for the shop, said they sold a lot of accessories.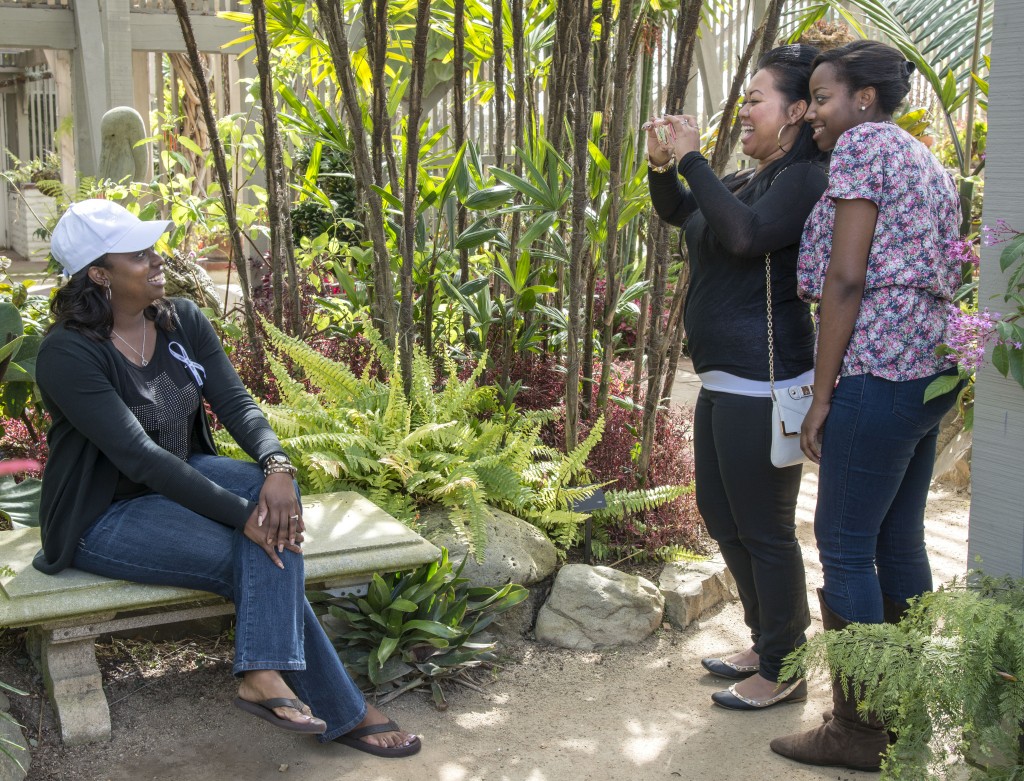 "We've had a good response," Pawele said. "It's a great idea by the community to bring us together."
Another bride-to-be, Deangela Lacoste, brought her sister-in-law, Sopha Lawson, and her daughter, Megan Lawson, with her to the bridal event.
The ladies, all from Long Beach, said they were excited for the opportunity to bond while having fun shopping for wedding day necessities and celebrate Lacoste's upcoming marriage.
"It's a good way (for us) to connect," Sopha Lawson said.
The three started the event taking photos in Sherman Library & Gardens and learning about the location as they chatted and joked.
"I'm just happy to be here and be with them (family)," said Lacoste, who is getting married Oct. 19.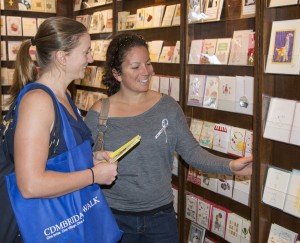 Brides-to-be Jennifer Lawhorn and Erin Mares, of Costa Mesa, who are getting married Sept. 1, said the bridal walk is a great opportunity to find out what's offered in Corona del Mar.
"It's basically everything that you could think of that you might need," Lawhorn said. "It's a great idea."
The two had quite a few things on their checklist to still work on including invitations, so they were checking out Francis-Orr Fine Stationery.
"It's really smart to have it all at once… It's convenient," Mares added. "We've gotten a lot of great information and ideas."
Francis-Orr owner, Harriet Malmon, said she has had a great turnout, which is especially gratifying since the store is usually closed on Sundays, she added.
"I hope it keeps building because we have a lot of wonderful vendors here and I'm happy that we are making the effort to do it together as a community," she said. "It's a lovely community event."
Newport locals Michael Palmer and Bridget Koenig, who are getting married Sept. 1, brought Palmer's sister and brother-in-law along with them to the walk. There was a lot more than the four expected.
"We definitely found more than we thought we would, a lot of ideas," Palmer said.
Palmer is an involved groom, Koenig said, and the walk is just another part of planning they've worked on together.
"It's important to get him involved, to do (the planning) together," she said.
Through all the details that the CdM Bridal Walk helped plan, it all comes down to the couple.
And for Palmer, Bridget Koenig is "the love of my life," he said. And that's what it's all about.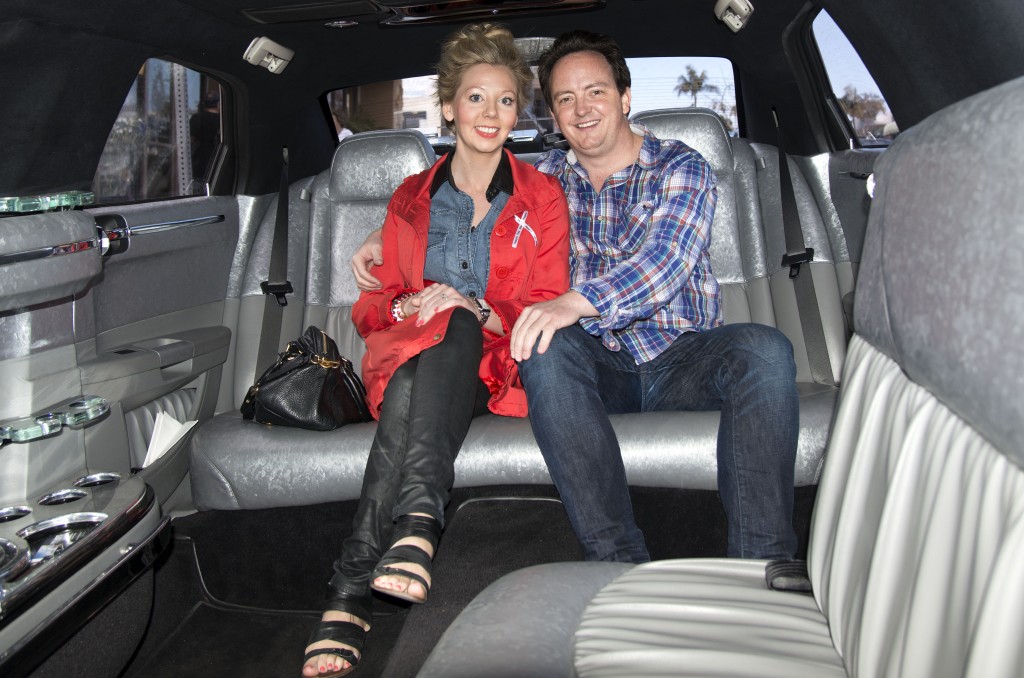 For more information, visit cdmbride.com.