After hours of deliberation and two closed session meetings, the Newport-Mesa Unified School District board of education voted to expel 11 students involved in a computer-hacking cheating scandal.
The punishment for the Corona del Mar High School students, recommended by school and district administrators, is stipulated expulsion, which would remove the students from the CdM campus, but allow them to transfer to another district school.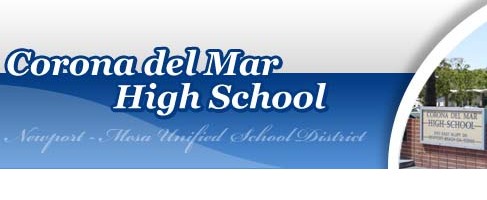 "The board's action imposes discipline upon these students for the maximum allowed by the Education Code for what occurred at Corona del Mar High School," said board president, Karen Yelsey, after she read out the vote and a statement for the record. "The board's action also reflects our responsibility pursuant to Education Code to provide continued academic access for all students."
The board began their closed session meeting at 4:30 p.m. Tuesday, but did not come to a decision and had to continue their deliberation following the regular meeting. After more discussion, the board voted and made an announcement for the record after midnight.
Judy Franco, Katrina Foley and Dana Black voted against the action for four of the students. Black was the sole opposing vote on one other student. The board unanimously voted for expulsion for the other six.
According Yelsey, six of the students have already withdrawn from the district.
The board weighed each case "on an individual basis and in careful detail," Yelsey said. They came to different conclusions, reflecting the individual circumstances as they each saw them, she continued.
"As a board of education, we are unanimous in our resolve to ensure the academic integrity of CDM and the district, as well as in delivering justice for the cases before us," she said.
"It is our sincere hope that the speculations and rumors regarding student discipline matters can now be put to rest and for the sake of the school community and all involved, these student discipline matters are considered resolved," Yelsey added.
District spokeswoman Laura Boss also addressed inaccuracies that have been "shared in the public domain" regarding colleges possibly accessing the student discipline records in a statement released by NMUSD early Wednesday morning.
"Student discipline records are not a part of a student's regular transcript and are not included in the records sent to colleges," Boss explained. "If a college specifically requests a student's discipline record, they would only be able to obtain it from the school district by receiving signed parent permission."
Boss could not share details on the action because it involves "confidential student discipline information."
"While the current student discipline matters have concluded, the lingering effects of the hacking incident at Corona del Mar continue as part of an ongoing investigation," Boss said.
The Newport Beach Police Department is currently conducting their own investigation into the matter.
An Irvine tutor is wanted for questioning by police in connection with the incident.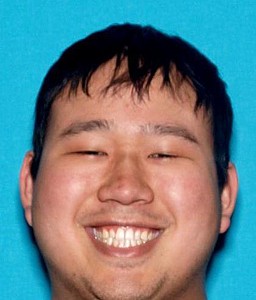 Timothy Lance Lai, 28, of Irvine, is suspected of assisting a group of students in "compromising school computers and manipulating grades," NBPD Sergeant Mark Hamilton said previously.
Lai, a private tutor, is suspected of supplying about a dozen students with a hacking device and instruction on how to use it, Boss said previously.
Authorities believe they used a tool called a keylogger. It's a small piece of equipment that is plugged into the back of the computer and attaches to the keyboard cord.
The small device is left in place for a week or two, out of sight from the teacher.
The students had to physically attached it to the computer, Boss added, it's not something that could have been done remotely.
Officials aren't sure when it all started.
"At this point in time we don't know how far it goes back," Boss said previously.
Some have stipulated that it may have been going on as far back as last year, she added.
"We don't know the extent of it yet," she said. "It will take some time to research… It will require a lot of time."
When the administration became aware of the issues going on with potential concern to grades they started interviewing certain individuals, Boss explained.
Officials are currently auditing all CdM teacher's grade books, Boss said in the statement released Wednesday.
"The district has also taken preventative measures and is implementing a new notification system district-wide to flag grade changes," she continued.
"The district will continue to partner with Corona del Mar High School administration and staff to ensure that the rigor and educational excellence demonstrated by CdM's graduates for decades is not tarnished," Boss wrote. "Despite needing some time to wrestle with the disappointment of this unfortunate incident, we are confident that the school community will rise above this event."