**UPDATE: A cash mob is being planned for Toy Boat Toy Boat Toy Boat tomorrow, with radio host Bill Handel expected to broadcast live from the store from 11 a.m. until 1 p.m.
"They are in danger of closing so come by and purchase a toy to help keep the store open. Even if you don't have a child, buy a toy and donate to the local children's hospital," the radio host wrote on the KFI AM640 website. Handel also promoted the cash mob on Monday morning's radio show.
"We feel so blessed by all of the community support. Please help us keep the Boat-a-Float!" The Curtins wrote in a Toy Boat facebook post linking to the radio's online story about the cash mob.
Cash mob participants are welcome throughout the day.**
••••••••••••••••••••••••••••••••••••••••••••••••••••••••••••••••••••••••••••••••••••••••••••••••••••••••••••••••••••••••••••••••••••••••••••••••••••••••••••••••
The lights on the toy drum sign at an iconic Corona del Mar storefront might be dimmed for good by the end of the month.
The local toy store that many residents have come to know and love, Toy Boat Toy Boat Toy Boat, might be forced to shut it's doors at the end of July if the shop's finances don't turn around.
"It's been a really tough ride for us with the economy," said owner Lori Curtin. "We're desperate… We don't want to lose our business and more importantly we don't want the community to lose (Toy Boat)."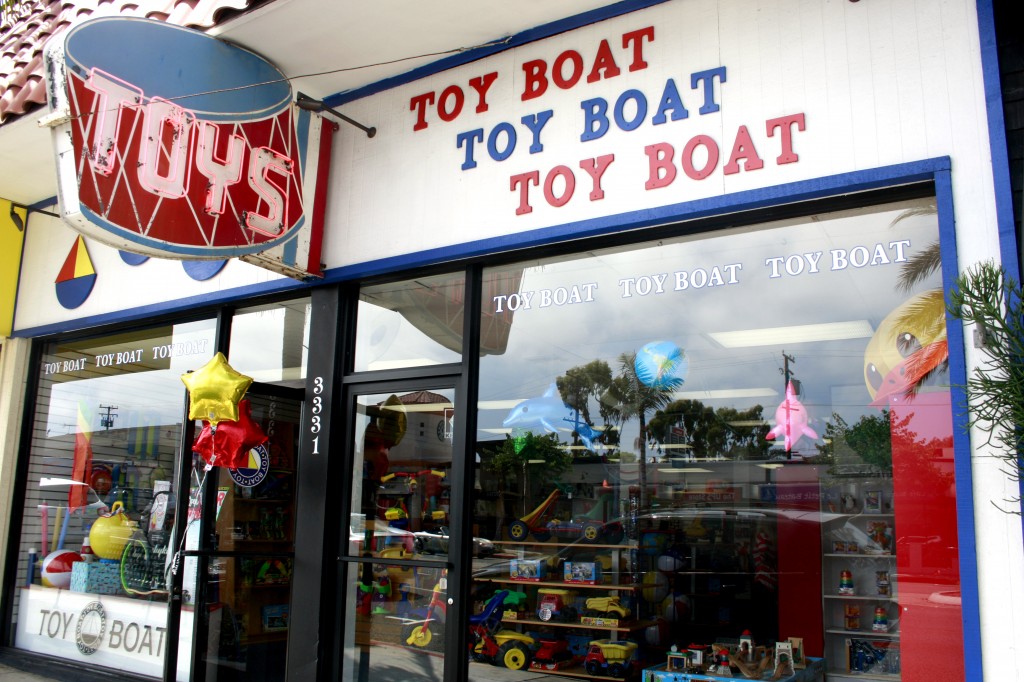 Curtin and her husband, Mike, have held off saying anything over the past several months because they were hopeful they could stay afloat if they poured all their resources into the store, she said. But things didn't turn around and they had no choice but to close Toy Boat's three other locations in the last six months.
Now they are turning to the community for help so the same fate doesn't befall the CdM store.
"It's hard to ask for help," Lori Curtin said, but it's not too late and they need it, now more than ever, she added.
"It's getting to the point where we really need the community's support to help us get out of this because we don't want this (store to disappear)," she said. "This is a landmark, Toy Boat has been around for so long and touched so many people's lives, generations of families."
People have such fond memories of the store, she continued, and the Curtins would like to continue helping make those memories for years to come, but they need the community to help them through this tough time or else that won't happen.
They appreciate the community's support throughout the years, Lori Curtin said, and they are very grateful to all their customers.
The CdM Toy Boat has been in that iconic spot on PCH for about 20 years, she said.
The Curtins bought the business about five years ago, which included all four Toy Boat locations in Newport Beach.
Things were good for a while, until the economy started going downhill. People started shopping for toys on the internet. And then the Curtin's daughter, Colby, died of vascular cancer.
It all equaled to a few bad years, including most recently when they had to close Toy Boat's other locations.
Over the past several months they have been trying to figure out how to consolidate down, Mike Curtin said, at one point they tried to keep Newport Coast location open, but it was too costly.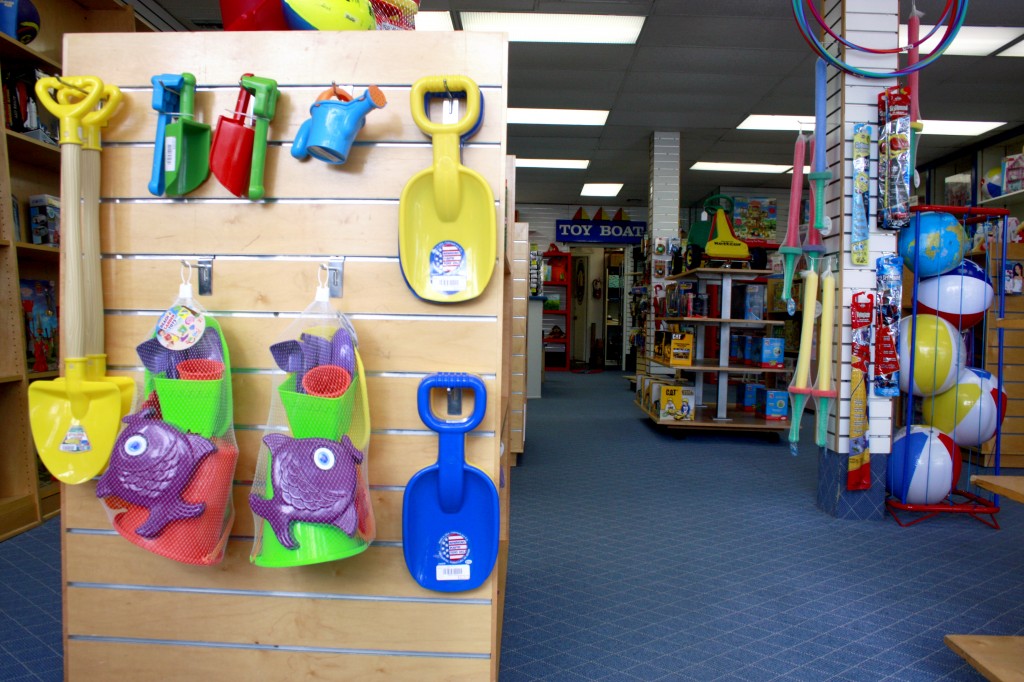 The Westcliff location was open for about 11 years before closing in late 2011, Fashion Island for approximately seven years until earlier this year, and Newport Coast for about 10 years before closing down in May.
The reality of it is that the cost it would take to run all four, or even two, and at this point, even just the one, is too much, he added.
"In order to have a good store you have to have a full store and we couldn't fill four after this economy and (then we) couldn't fill three, couldn't really fill two, so we hoped if we just went down to one and filled it up, (we could) get some momentum going we could stay," Mike Curtin said.
But it hasn't turned out how they had hoped.
"We owe quite a bit to our landlord and to our vendors," Lori Curtin said. "We've fallen behind."
The landlord for the Corona del Mar location has been flexible, she said, and has worked with them, so they have been able to stick it out so far.
Not all hope for the store is lost, the Curtins said.
"We can still save it," Lori Curtin said. "It's still possible."
An email was sent out within a neighborhood group on Saturday, and has since been circulating around the community, detailing the store's desperate need for help.
"Please keep this store alive by going in and buying toys," the email pleaded.
Lori Curtin also made a facebook post on the store's page on Saturday regarding the situation.
"We have continued to support the local community during this difficult economy despite the challenges we have faced. It is our desire to stay in business, however, we need your help!!!" Lori Curtin wrote in the facebook post. "Please come in and support us anyway you can this month so we can continue to support the town we live in and love so much."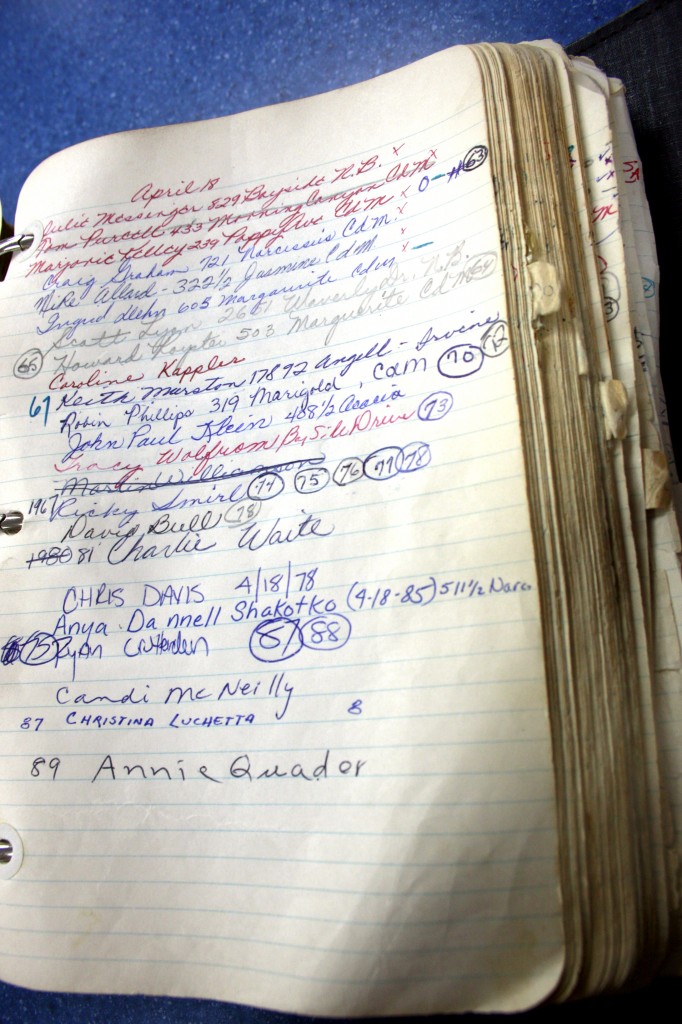 Toy Boat has continually supported local charities and community events, like the Spirit Run.
Toy Boat has been a Spirit Run supporter for at least 10 years, said one of the event's organizers, Diane Daruty.
"In the most recent years, Toy Boat has donated thousands of dollars in prizes for our eight youth events, has attended our expo, and has been the pickup location for our youth prizes," Daruty said. "Toy Boat has always been anxious to support us in any way. Even in these last several years that have been tough in this economic environment, Toy Boat has continued to make supporting schools and our children a priority."
"I hope we as community will now return the favor," Daruty added.
The Curtins hope so too. They love being involved with the community and school events, Lori Curtin said, and in order to continue doing that they need the support, right now.
"I just want the store to survive, at this point in time I'm just really focusing (on the here and now)," Lori Curtin said. "We're just really trying to make this happen."