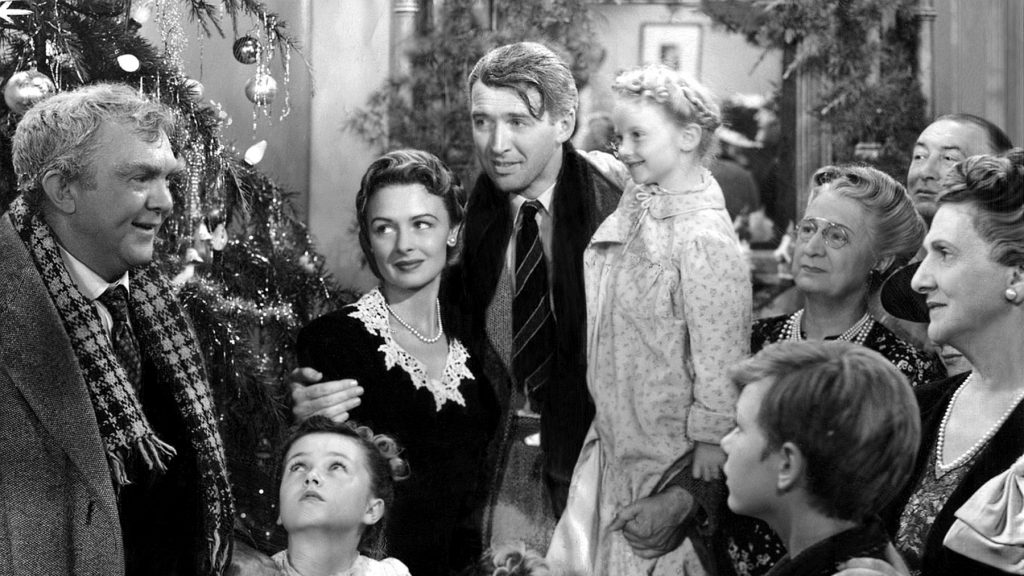 One of the most popular, memorable and sincere Christmastime movies is without a doubt "It's a Wonderful Life," a fantasy-comedy-drama produced and directed in 1946 by Frank Capra.
Filmed in glorious black and white, "It's a Wonderful Life" has become one of the most loved films in American cinema, and traditional viewing during the Christmas season.
Although a colorized version was produced several years ago (and is surprisingly well-made), it's the black and white film that will be screened at the Lido Theater from Friday, Dec. 15 through Thursday, Dec. 21. Show times are at 7 p.m. nightly, with 1 p.m. matinees on Dec. 16 and 17.
Prior to the 7 p.m. screening on Dec. 16, moviegoers can visit with Santa, and enjoy carolers and complimentary hot cocoa prior to the movie.
Tickets are $9 to $11.50. Visit RegencyMovies.com for details.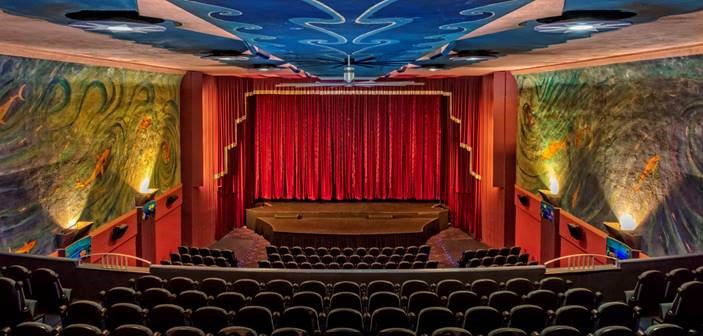 The Lido Theater is the perfect setting to enjoy "It's a Wonderful Life." The movie palace was built during cinema's Golden Age, so viewers can experience what I might have been like to see the film when it first came out.
And for those who need a reminder, the film stars James Stewart as George Bailey, a man who has given up his dreams in order to help others. Dire circumstances cause George to attempt suicide, but he's rescued by his guardian angel, Clarence, who shows George the lives he has touched and how different life in his community would be had he never been born.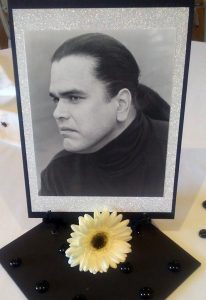 Mario Lescot also touched countless lives and made his community better during his lifetime.
Lescot and his wife Joan spent four decades running their business, Lescot Salon, in Costa Mesa. However, Mario's true passion was directing theater. He and Joan launched The Theatre District more than 20 years go in Costa Mesa—initially in a small industrial space off of Superior Avenue, and later at The Lab in Costa Mesa (in a large metal building at the rear of the parking lot). Mario directed numerous productions there for three years before closing that location and reopening his theater in Los Angeles.
I first met Mario some 20 years ago when I had a theater column in OC Metro Magazine. I had the privilege of writing about Mario, his theater, and his plays. I learned about his passion for the stage, and for his family of actors and those who worked behind the scenes to make magic happen on stage.
To Mario, everyone he encountered was indeed like family. When I'd come to interview him just drop in to talk about theater, his eyes would light up, and he'd greet me with a bear hug and a sincere "Hi, Christopher!"
I watched him rehearse with actors, and came to understand the special bond he forged with each one. His passion transferred on to the actors, and to their performances. He was encouraging, sincere, patient, friendly, warm—someone you wanted to be with just to share his aura.
After I learned playwright via classes at the South Coast Repertory conservatory, I helped form New Voices Playwrights Workshop in 1997. We needed a place to do staged readings of our new works, and to present productions of our original plays.
"Of course, Christopher!" was Mario's response when I asked if we could use his theater on nights or weekends when it was dark.
Thanks to Mario, New Voices established a name and helped dozens of local playwrights get their first shot at seeing their work on stage.
New Voices recently celebrated its 20th anniversary, but sadly Mario was not around to see the milestone—he passed away in August, leaving a legion of grieving friends, family, actors and students who probably felt that a piece of them was ripped from their hearts.
A celebration of life was held for Mario at the American Legion on Balboa Blvd. More than a dozen emotional speakers from actors to neighbors talked about Mario and the impact he had on their lives. There was a feeling of sadness in the room, but also one of hope.
Mario made a profound impact on everyone he met, and we all now carry Mario with us in our hearts, and souls.
It's difficult to imagine what life would have been like had Mario never been born, so instead we celebrate the fact that this wonderful human being (some might even say angel) came to earth and shared with us his wonderful life.