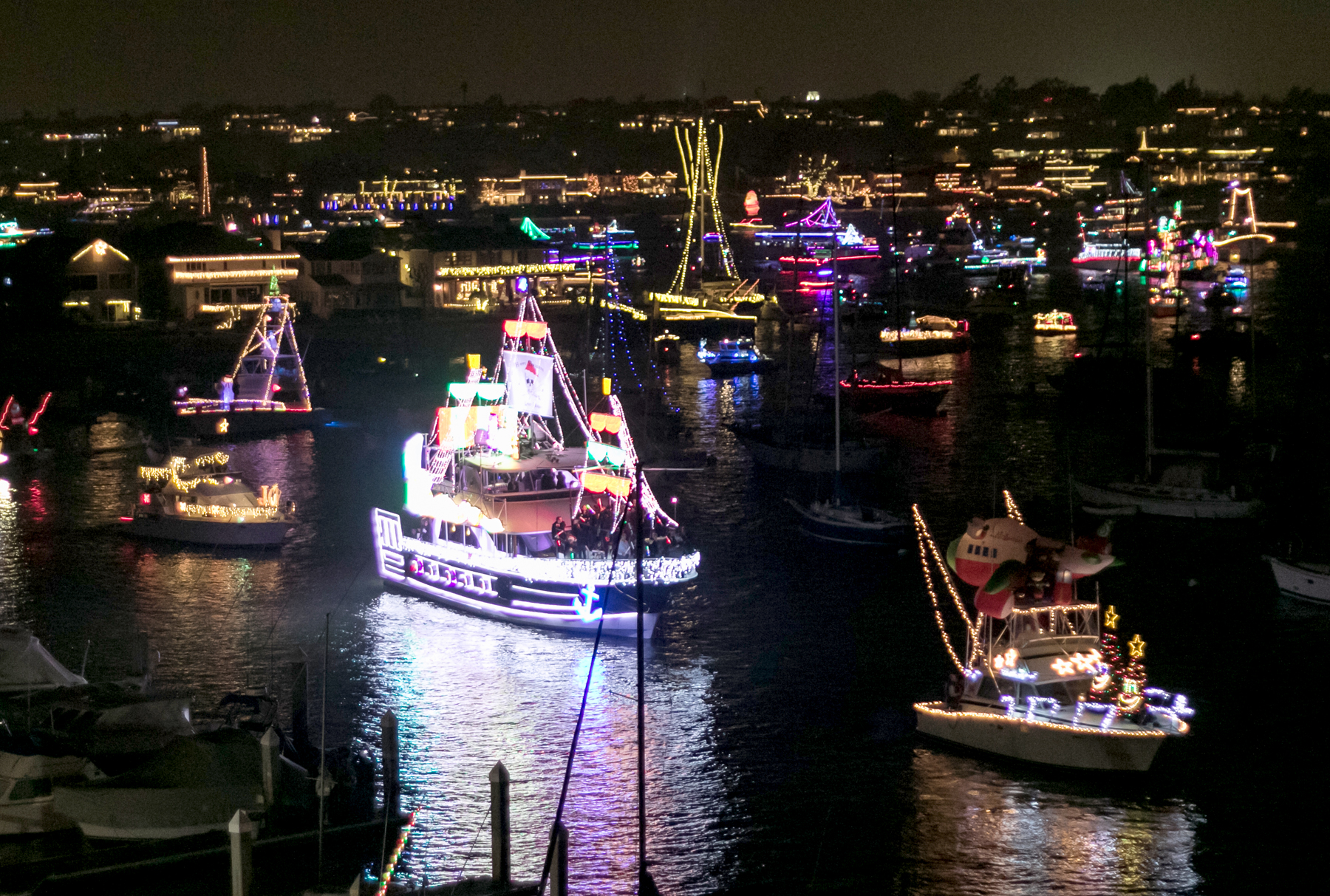 More than one million spectators are expected to descend on Newport Beach over five evenings to watch decorated boats of all sizes parade around Newport Harbor.
The annual Newport Beach Christmas Boat Parade returns Dec. 13 – 17 for the 109th time. The popular event is hosted by the Commodores Club of the Newport Beach Chamber of Commerce.
This year, the parade has a new starting and ending point at the tip of Lido Island. The parade will begin at approximately 6:30 p.m. each night from the east end of Lido Island following the parade's regular route, with the first public viewing destination now at Marina Park on Balboa Peninsula.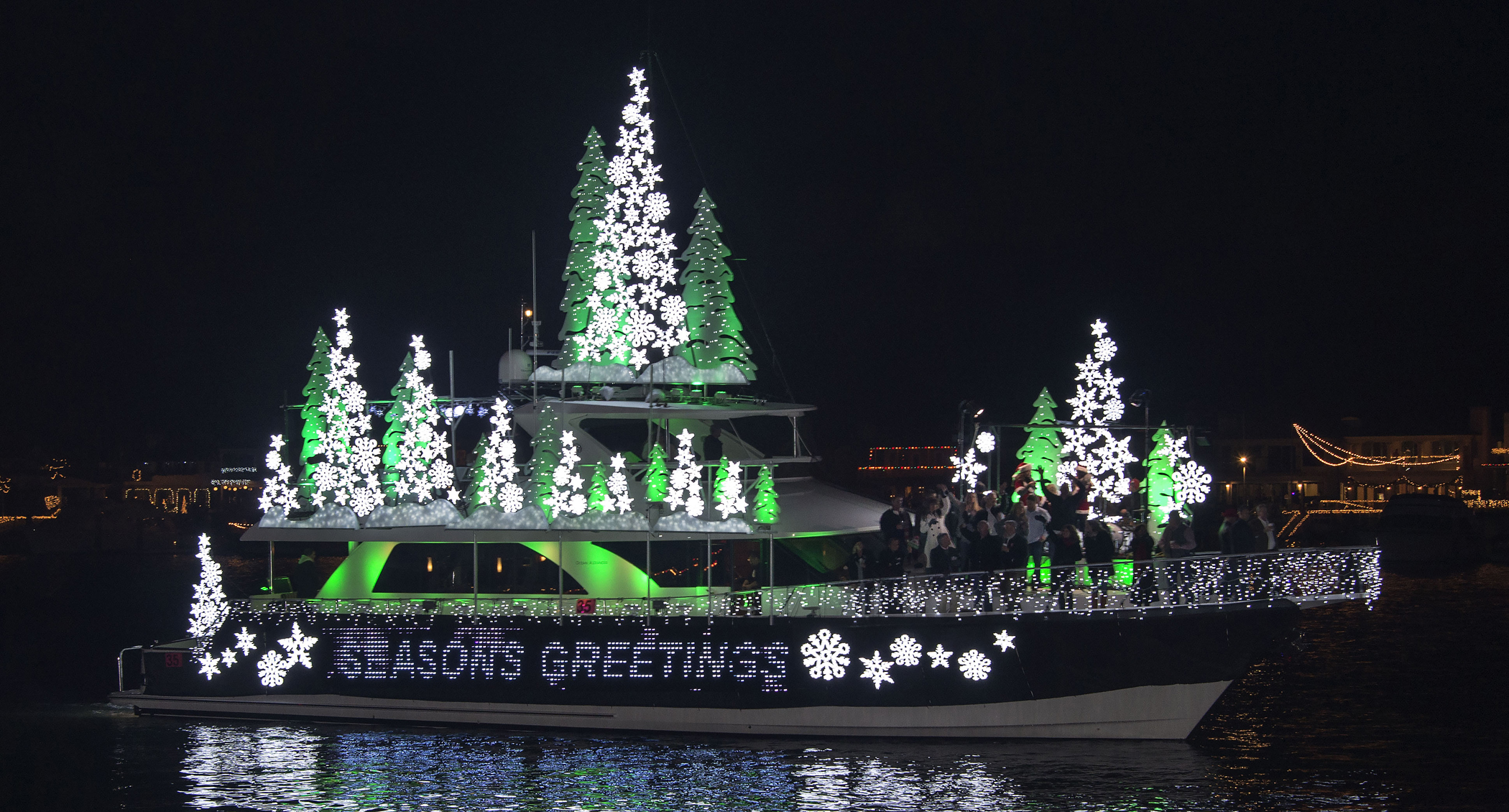 A fireworks show over the Newport Beach Pier at 6:15 p.m. on Wednesday will signal the start of the parade, while a fireworks display over the Balboa Pier at 9 p.m. on Sunday will close it out.
The community park is the largest public viewing area along the parade route, with 177 parking spaces (which will fill up fast on parade nights) and the Lighthouse Café, a prime dining and viewing spot this year.
As the floating parade moves it way around the harbor, spectators can view the parade for free from almost any place along the shoreline.
There are a number of viewing events to choose from along the parade route, one option is to reserve a seat at the Newport Sea Base, at 1931 West Coast Highway. The entire family is invited for activities, entertainment, and hot cocoa. Depending on the night, guests will be treated to entertainment by a magician, carolers, or a comedian. Seating begins at 6:45 p.m. and entertainment starts at 7:15 p.m. The parade passes by around 8:30 p.m. Cost is $10 to $12 per person. Tickets are still available, but onsite parking is sold out.
Other viewing options include taking a cruise with one of the many local boat companies that offer public and private tours on the harbor during the parade.
People can also rent an electric or power boat to watch from the water on their own, but novice boat captains need to be aware of the increased traffic in the harbor on parade nights.
For ideas on boat parade dining, see the Off the Menu column here.
To read about the accompany home decorating contest, Ring of Lights, click here.
For more information, visit ChristmasBoatParade.com.