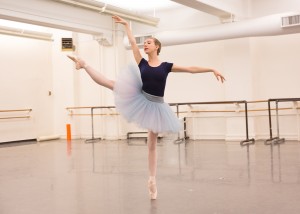 Princess Aurora's tutus may froth with fairy-tale loveliness, but don't be fooled by all that tulle when American Ballet Theatre's The Sleeping Beauty comes to life in Segerstrom Hall March 3 – 8.
Each delectable confection adorns a ballerina who'll need every ounce of steel-strong stamina, athleticism, and artistry for her turn as the regal teenager who succumbs to a curse and awakens to a kiss.
Romance in the form of Prince Florimund ultimately saves the day for Aurora and her slumbering court, of course. But before she snoozes, she dances. A lot.
"I had always heard that Act I for Aurora is the hardest in classical ballet, and it's true," exclaims ABT principal dancer Isabella Boylston, speaking by phone during a recent rehearsal break in New York. "That's what surprised me most about the role: it's incredibly hard, and I think I was expecting it to be easier, actually. It's right up there with Black Swan; you have to convey the energy of a 16-year-old girl and keep the energy up for the entire act."
Boylston will make her debut as Princess Aurora during the company's Costa Mesa visit, where she'll be one of a stellar array of principal dancers, including Diana Vishneva,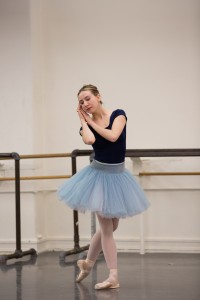 Paloma Herrera, Hee Seo, and Gillian Murphy, scheduled to perform the leading role.
Their casting is just part of the buzz that's been building for ABT Artist in Residence Alexei Ratmansky's lavish new production, which receives its World Premiere at Segerstrom Center for the Arts (lucky us!) three months before making its New York premiere during the company's spring season at the Metropolitan Opera House.
"Last year I worked with an acting coach to prepare for 'Giselle,' it makes the process more fun for me," says Boylston, adding that she will probably do the same for Aurora before the Met performances. "I find I get a lot more out of it when I try to break down character and analyze personality. There's a lot of nuance to be found within the role. I don't want to make her one dimensional, like a stock character. I want to make her dynamic."
Marius Petipa's classic ballet The Sleeping Beauty has been enchanting audiences ever since it opened in 1890 at the Mariinsky Theatre in St. Petersburg, Russia. Set to Tchaikovsky's iconic score, this latest version embellishes Petipa's original choreography with staging and additional choreography by the ever thrilling Ratmansky.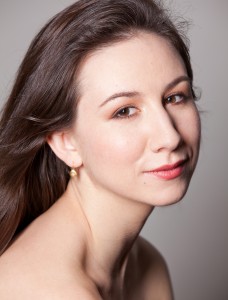 Hints of mouth-watering sets and costumes by Tony Award-winning designer Richard Hudson, inspired by Léon Bakst's creations for a 1921 Sleeping Beauty by Serge Diaghilev's Ballets Russes, have only added to the anticipation.
"I absolutely love working with Alexei," Boylston enthused, as she recalled dancing the title role in his "Firebird." "He's very inspiring, but probably the most demanding choreographer I've ever worked with. There's no end to the barrage of corrections we've been receiving, but I always feel he really tries to bring out the best of his dancers. In the past when I've worked with him, it was his own choreography. This is different because he's restaging the ballet. So it's a bit like doing archaeology."
"On the one hand, the new production is trying to recapture what they did in the 1890s," she continued. "But a lot of Alexei's flavor and individuality will come out even though we're doing these older steps. I have a feeling that it's going to be the best Sleeping Beauty production in existence when it's done."
American Ballet Theatre performs Sleeping Beauty March 3 – 8 in Segerstrom Hall at Segerstrom Center for the Arts. For tickets and information call (714) 556-2787 or visit SCFTA.org.