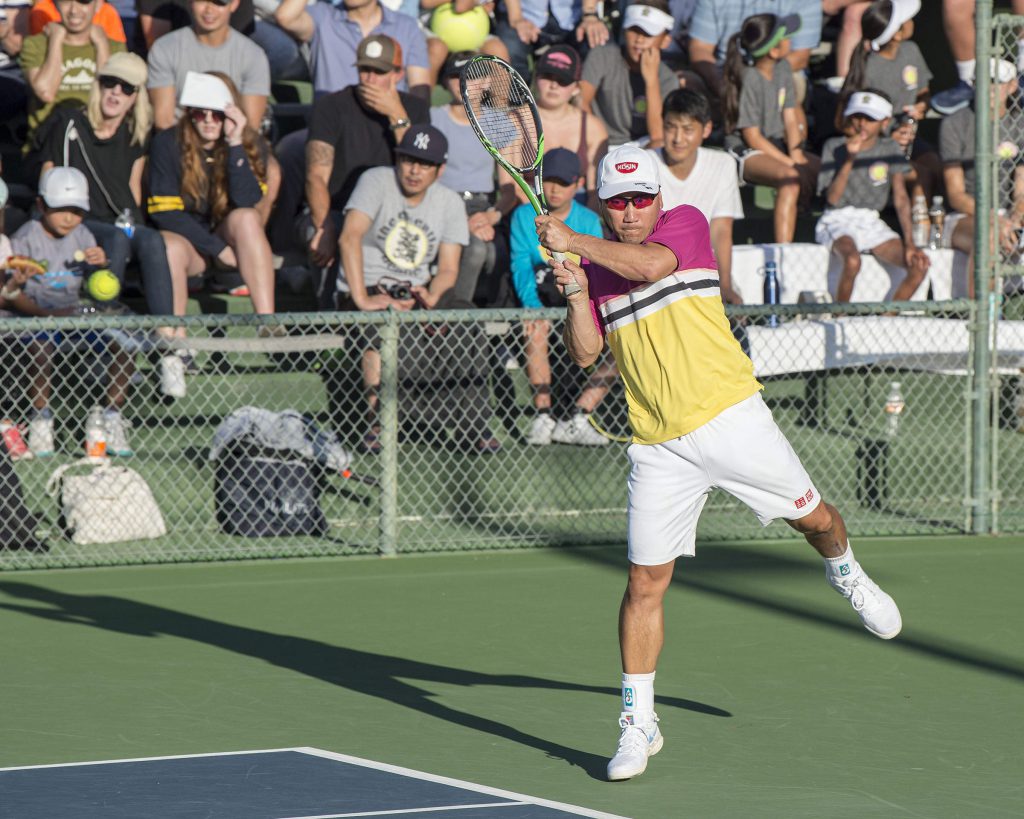 Michael Chang hits a backhand during the Chang Classic fundraiser event on Saturday.
— Photo by Charles Weinberg ©Tennis greats took to the court in Newport Beach over the weekend to entertain the fans and raise money for a charitable cause.
The 9th Annual Michael Chang Tennis Classic fundraiser event filled the arena at Newport Beach Tennis Club in Eastbluff on Saturday.
World champion tennis players Michael Chang and Kei Nishikori played several matches to raise funds for HomeAid Orange County and the Chang Family Foundation.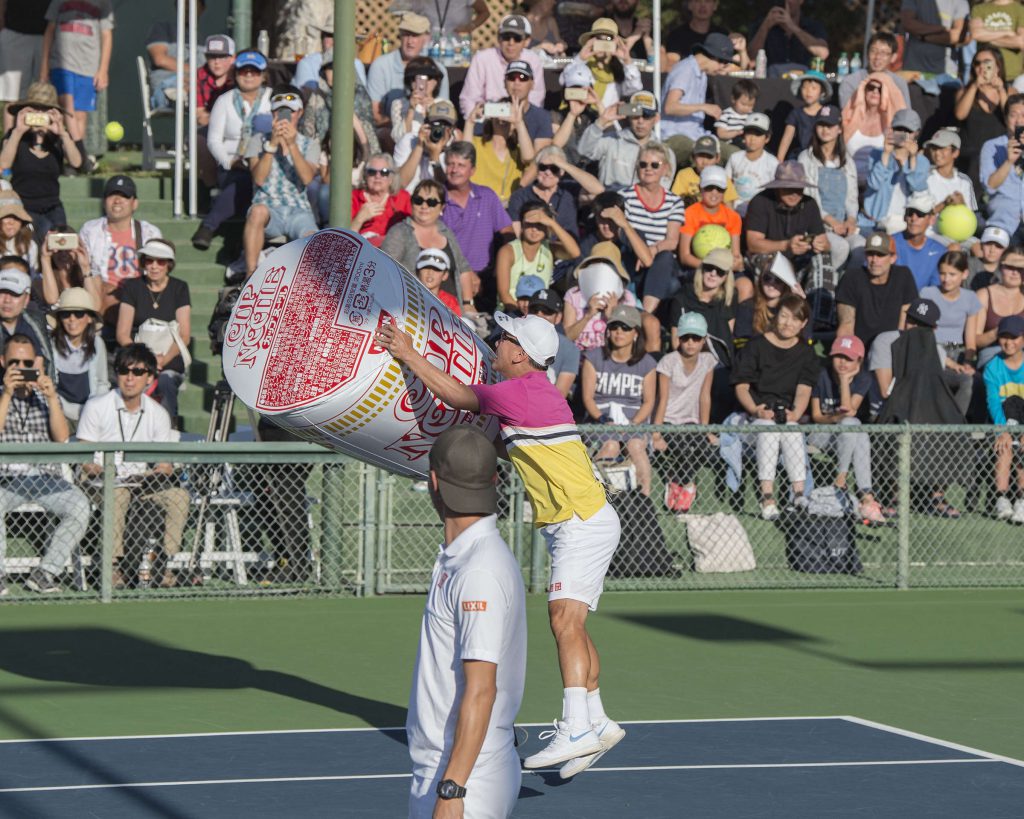 "We are very proud to support HomeAid, which is devoted to building new lives for homeless families and individuals in Orange County through housing and community outreach," Chang said in a prepared statement. "The Chang Family Foundation is an extension of the Chang family's faith leading them to serve people in need and giving them hope for a better tomorrow."
In the night's pro exhibition, a tight doubles match, Chang paired up with James Blake to defeat Steve Johnson and Mardy Fish 6-4, 7-5.
The event also included a University of Southern California versus University of California, Los Angeles, undercard match and top sponsor tennis.
At age 17, Chang became the youngest male player to win a Grand Slam singles title when he won the French Open in 1989.
Nishikori is currently the number six professional tennis player worldwide. Chang has served as Nishikori's coach since 2014.
The Chang Classic is a two-weekend event that gives tennis players opportunities to compete, improve their tennis skills, make new friends, and be encouraged in life, officials wrote in a press release.
For more information, visit ChangTennis.com and HomeAidOC.org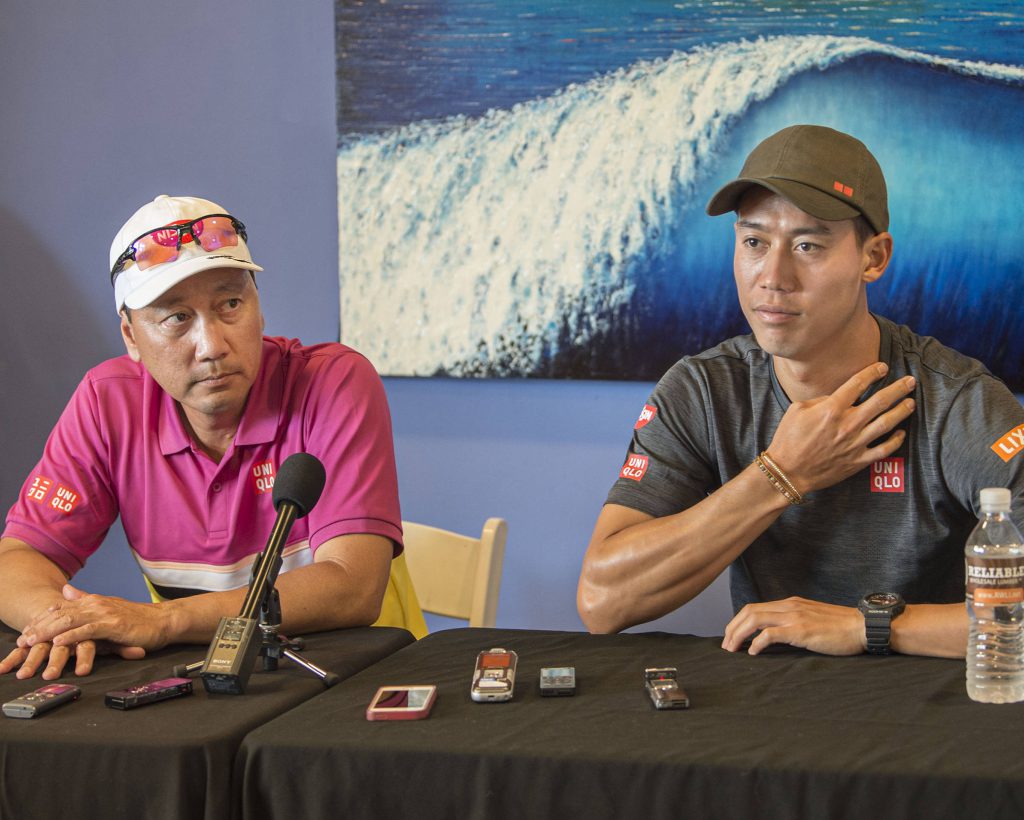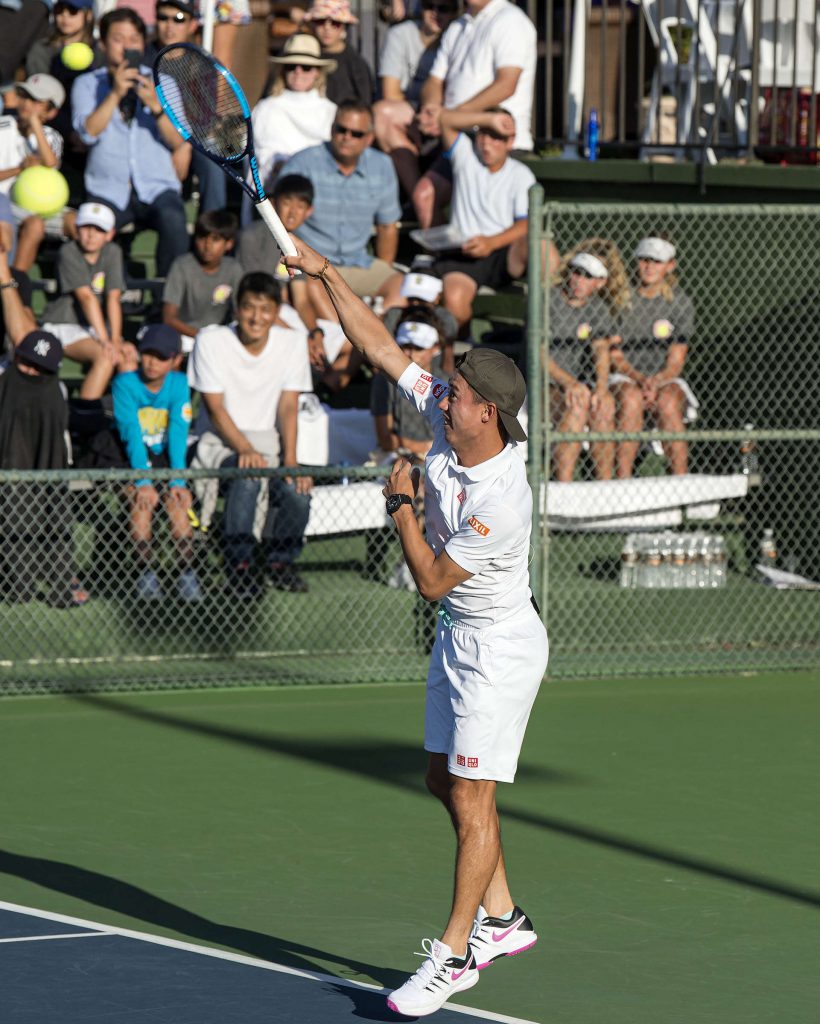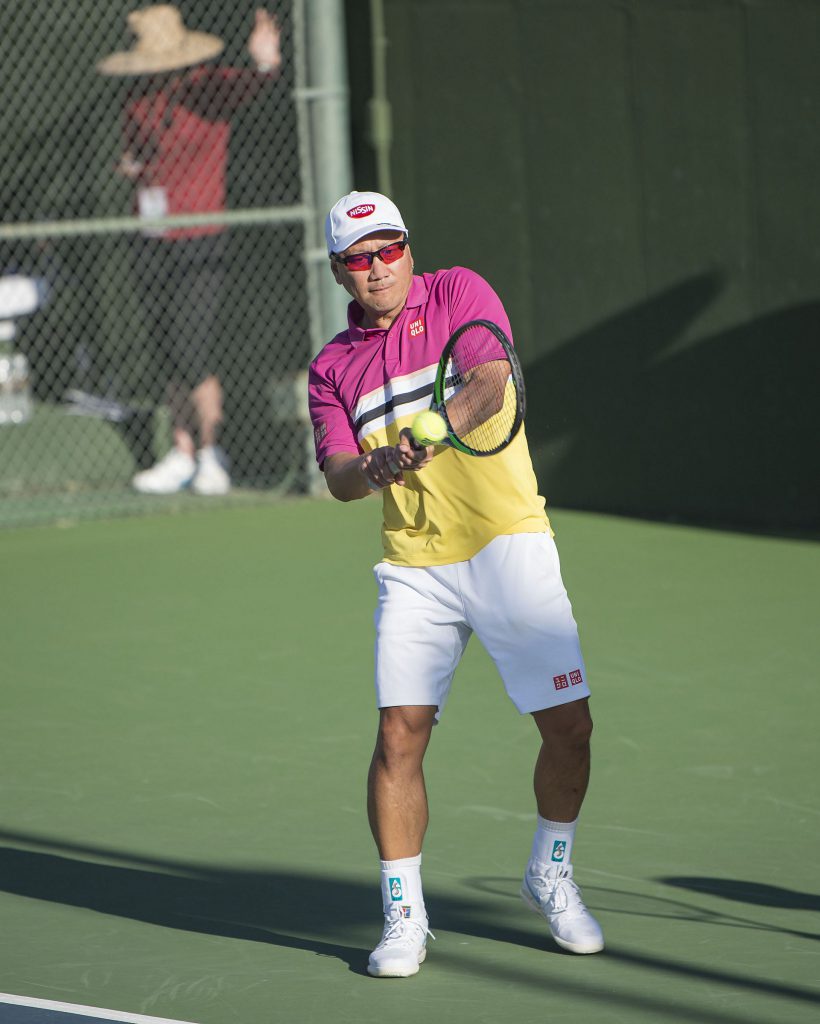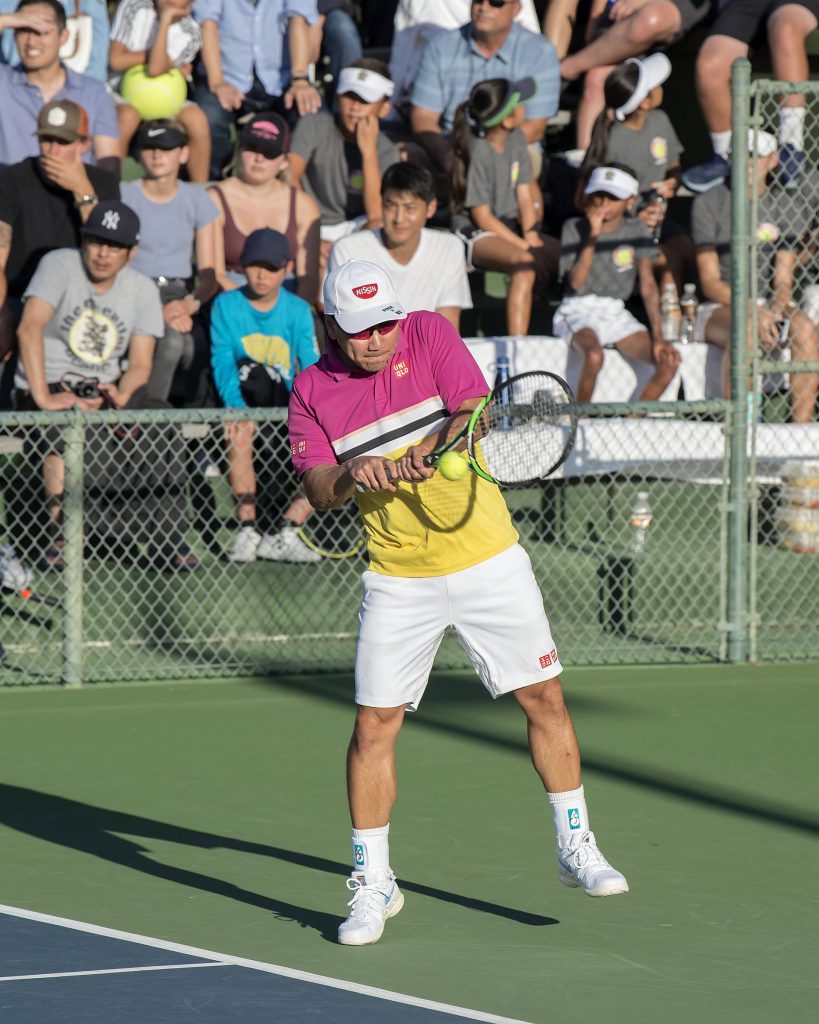 Michael Chang hits the ball during a match Saturday.
— Photo by Charles Weinberg ©