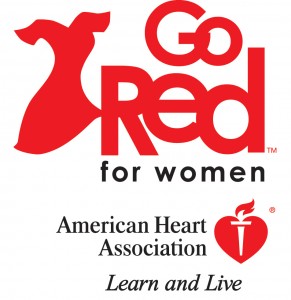 February is American Heart Month, and a local cycling and Pilates studio is doing its part to raise awareness of heart disease.
Defy Gravity Studio in Corona del Mar is hosting a special Split Class on Feb. 7 to benefit Change of Heart in association with the American Heart Association's national "Wear Red Day."
Change of Heart is a grass roots program, presented by SELF magazine, which was created to educate women about heart disease, make them aware of their personal risk and motivate them to improve their overall health through volunteer organized fitness events.
Heart disease is the top killer of women, yet only one in five American women believes that heart disease is their greatest health threat. With awareness, education and care, heart disease can be prevented. Defy Gravity Studio co-founders Shannon Barbadian and Laura Fox believe that it is essential to help women in the community fight for their health and are pleased to partner with Change of Heart program to do just that.
"We are proud to open our facility and host a Change of Heart event," Fox said. "The event is a fun way for us to bring together our members and the community to educate women about heart disease and motivate them to take action."
Defy Gravity Studio is taking reservations for a 10:45 a.m. Split class on Feb. 7. There is a $20 fee to participate, with a portion of proceeds going to the American Heart Association's GO RED for Women movement, which works to promote awareness, lead research and educational programs.
In addition to the workout, each participant will receive a Change of Heart water bottle, important heart health tips and a subscription to SELF magazine.
"Women's heart health needs to be top of mind," says Diane Perillo, program manager at Change of Heart. "We are grateful for volunteer champions like Shannon and Laura at Defy Gravity Studio. It is their enthusiasm, energy and support we value in our commitment to educate women about heart disease."
For more information about the Defy Gravity Studio's Change of Heart event, visit events.cohworkout.com/DefyGravityStudio or call (949) 719-2900.