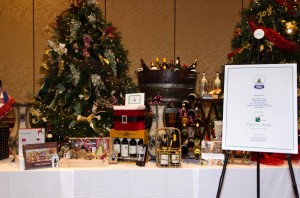 For the 32nd year in a row, the Child Guidance Center – which helps children and families function better at school, at home, and in their family relationships – will hold its annual Holiday Tree Fantasy event at the Balboa Bay Resort on Sunday, Dec. 7 from 10:30 a.m. to 3 p.m.
The centerpiece of the daytime fundraiser is seven decorated holiday trees laden with valuable gifts. Guests are invited to purchase $5 raffle tickets to try to win the tree of their choice. The guest whose raffle ticket is drawn from each tree's individual ticket box wins that tree.
New this year is a special $100 raffle ticket to give guests a chance at the "cash tree," festooned with $5,000 in greenbacks.
Longtime Child Guidance Center supporter and Newport Coast resident David A. Colton is the event's special honoree.
Mr. Colton has personally spent a good deal of time with the children and families of the CGC and has observed how families have been helped over the years by Child Guidance Center.
Colton grew up in Orange County. He attended Troy High School in Fullerton, then UCLA, where he received his bachelor's degree in economics in 1974. While at UCLA, he was a member of the baseball team.
After graduating from college, Mr. Colton worked for Ford Motor Company, then Kaiser Industries, Inc. In 1980, Mr. Colton began a career in the financial services industry. From 1980 to 2004, he raised in excess of $1 billion of investment capital for publicly traded and private companies through New York Stock Exchange firms and financial planning companies. He formed The Colton Companies in 1993, and from 1993 to 2004 he acquired approximately 100 commercial office buildings from San Diego to San Francisco and Tucson, Arizona.
He began his philanthropic endeavors at the Balboa Bay Club in Newport Beach, California by forming the BBC Admiralty, an adjunct for Children's Hospital of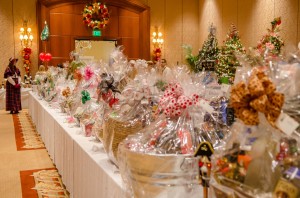 Orange County. Since then, he has continued to raise and donate money to more than 30 charitable organizations and academic institutions.
Some of the beneficiaries include Child Guidance Center, March of Dimes, OneOC, Orange County Council on Aging, Children's Bureau, The Illumination Foundation, Leukemia & Lymphoma Society, Cancer Prevention Institute of California, Sage Hill School, Mater Dei High School, and Stanford University.
Mr. Colton is grateful for the opportunities he has received in business and feels it is important to give back to the community that has helped support him. Mr. Colton's proudest accomplishment is raising two exceptional sons, Robert Scott Colton and Thomas Andrew Colton, both recent graduates of Stanford University.
Colton will attend the Holiday Tree Fantasy, which is an important tool for spreading the word and raising funds for Child Guidance Center, which provides outpatient mental health and child abuse-related counseling services to children and families in Orange County.
CGC's programs are particularly effective with children who struggle with challenging behaviors at home, school, or in the community. Many have experienced trauma, demonstrate poor social skills, or have impaired parent-child relationships. CGC programs also meet the unique needs of veteran and military-connected children and their families.
CGC is known for its innovative, award-winning coaching approach known as Parent-Child Interaction Therapy, or PCIT. Proven to enhance parent-child relationships, improve child behavior, and empower parents to use effective consistent parenting strategies, a therapist observes the parent and child (ages 2 -10) from behind a one-way mirror, coaching the parent through a wireless earpiece on how to handle behavioral issues as they occur.
Event tickets can be purchased at www.Bidpal.net/htf2014.
For information on CGC please visit www.childguidancecenter.com.