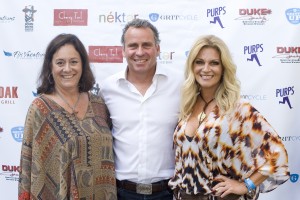 GRIT Cycle has become known for giving back to the community, and on May 29 and 30, they did it in a big way with the second annual "Gritty Up" fundraising event to benefit the John Wayne Cancer Foundation.
The fundraising event began on Friday, May 29, with the "Gritty Up" Kick-Off Party and silent auction at The Oak Grill at the Island Hotel.
Over 200 guests enjoyed an evening of hosted hors d'oeuvres, Duke Bourbon cocktails and Cherry Tart Wine, as well as a silent auction featuring hotel stays and spa retreats.
Ethan Wayne, the Duke's son who manages John Wayne Enterprises and runs the John Wayne Cancer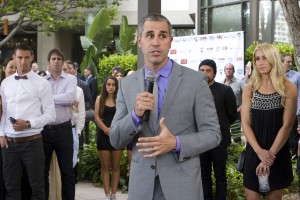 Foundation in Newport Beach, welcomed the crowd and introduced Dr. Robert Louis of Hoag Hospital and the John Wayne Cancer Institute, who spoke about his experience treating cancer patients.
Marisa Wayne, co-founder of GRIT Cycle and daughter of John Wayne, helped conduct the live auction.
The next day, "Gritty Up" fundraiser culminated with a three-hour ride and event on Saturday, May 30. The top fundraising team received a trip to Fiji sponsored by Fiji Vacations.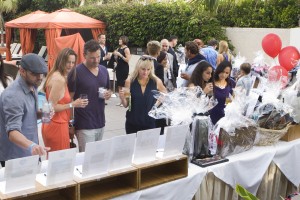 Since co-founding GRIT Cycle in 2013, Marisa Wayne has carried on the memory of her famous father, who died of cancer (or what the Duke dubbed "The Big C") by raising hundreds of thousands of dollars annually for The John Wayne Cancer Foundation. This year, the "Gritty Up" weekend-long fundraiser raised over $180,000 via ticket sales to the kick-off party, and – mostly – through the generous donations made to the silent auction and ride event.
For more information, visit GritCycle.com or JohnWayne.org.