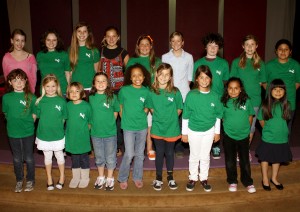 Young Singers of Orange County, a nonprofit children's choir, is holding a wine tasting fundraiser called "Jazz & Juice" on Thursday, November 14, from 6 to 8 p.m. at Newport Bluffs Clubhouse, 100 Vilaggio in Newport Beach.
Enjoy a wine tasting from Newport Beach Winery, Orange Coast Winery, Giracci Winery, and others while listening to live jazz music and dining on delicious appetizers from Whole Foods in Fashion Island.
Cost is $25 in advance or $35 at the door. Proceeds go to provide scholarships to deserving YSOC choir members, and to UNICEF to help with typhoon relief in the Philippines. Visit YoungSingersOC.org for more information or to purchase a ticket.
Young Singers of OC was founded several years ago by singer-songwriter Samantha Smith of Newport Beach, who created the choir as her senior project in high school. Her project grew into a full time nonprofit choir for elementary and junior high school students with the aim of inspiring appreciation of the arts and a love of singing, increase children's team building skills, performance skills, and self-confidence, inspire children to engage in community-service related activities while educating them about the importance of giving back to our community.
YSOC provides an experience in music which is both educational and fun. Singers have the opportunity to learn, perform and give back to the community.
Samantha Smith is still president of YSOC, but now that she's attending Vasser, her younger sister, Sophie, has assumed the position of choir director.