Soirée in the Vineyard
More than 200 people are expected to attend "Soirée in the Vineyard to End Hunger in Orange County" fundraising event on Sunday, November 3, from 4 to 7 p.m. at Newport Beach Vineyards and Winery. The Soirée supports the Orange County Food Bank and includes a select pouring of the estate's vintage wine selection paired with gourmet cuisine from Wyndam Hotel, a tour of the winery, and a special performance by the Jerry Mandel Jazz Band.
Those who attend the VIP pre- Soirée from 3 to 4 p.m. will have a unique opportunity to sample some of the winery's library and unreleased vintages, and will be treated to a rare classic Italian cooking demonstration by master chef of the award-winning Antonello Ristorante.
All proceeds go to the Orange County Food Bank, which distributes nearly 20 million pounds of food each year to 400 non-profit agencies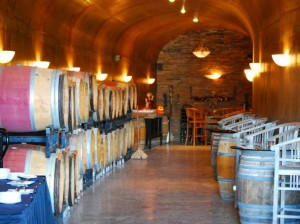 throughout the county including soup kitchens, churches, shelters, and social service agencies.
The Orange County Food Bank also provides direct services to more than 23,000 seniors and low-income families each month. While requests for emergency food have doubled this year, donations have dwindled and funding from federal and state programs have drastically decreased.
"The food bank is already overwhelmed with calls from families that are experiencing great shortages of food," said Mark Lowry, Director of the Orange County Food Bank. "With the high demand holiday season approaching and threatened funding cuts to the federal nutrition programs, we worry this already dire situation will worsen."
Tickets to the Soirée are $150. VIP tickets are $325. Visit ocfoodbank.org/soiree or contact [email protected] for more details.