Not everyone can be a professional athlete, and a superstar.
A sustainable community necessarily requires a group of special individuals who contribute any time, anywhere.  A journeyman is that individual.  Sean Pronger is that JRNYMN.
Pronger has a younger brother, Chris.  Chris was drafted No. 2 overall in the 1993 NHL Draft, became an NHL All Star, winner of the Hart Memorial (NHL MVP) and the Norris Cup (Top NHL Defenseman), '02 Olympics Gold medal, and played an important role in the Ducks run to the '06 Stanley Cup.
At 6 fee 6 inches, Chris is a feared and revered defenseman, but not everyone is a Chris Pronger.  For every Chris Pronger there are 20 Sean Prongers and hundreds or thousands of other JRNYMN.
JRNYMN defined:  "The heart of JRNYMN is about a true love of hockey, it's about a return to the values and loyalty that makes hockey great.  JRNYMN is about daring to follow your dreams.  It's about taking the road less traveled, the road well traveled and the road never traveled.  JRNYMN is about the working man, the blue-collar guy, the guy with more heart and guts than talent. A JRNYMN leaves no doubt as to who he is – you'll always know him when you see him.  He's the guy you want on your team.  His bag is always packed.  Any time, anywhere."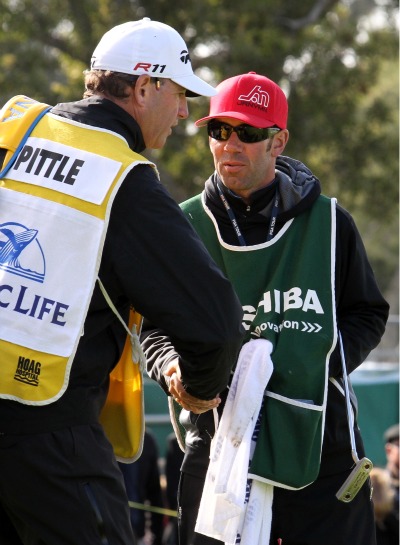 Sean Pronger, a real-life journeyman, 16 teams in 11 years throughout professional hockey, was asked to write some articles and blogs for hockey fans.  His goal was to tell about the realities of a journeyman professional hockey player and all the trials and tribulations that he experienced firsthand.  The long, lonely life on the road , the highs and lows of trying to make it , and of course – the true commitment and undying love for the game itself. He decided to sign off on each of his written pieces as the JOURNEYMAN.
Little did Pronger know at the time a brand was born. The blog quickly caught on, and fans began asking if they could get shirts or hats to show support. That grew into JRNYMNwear.com, a website offering a line of shirts, hats, hoodies and other items featuring Pronger's JRNYMN logo and other images.
Who is a JRNYMN in the community of Newport Beach?  A newspaperman.  Martin Diedrich of Kean Coffee.  Environmental activist Jean Watt.  Some politicians, and the guy who collects your trash once a week for the last 20 years.  Just to name a few.
What is the value of a JRNYMN to a sustainable community?  Well, if you have to ask, a JRNYMN is vital.  Who coaches our kids?  Who prepares the event for the Boy Scouts, sings in the church choir, serves you for decades at your favorite breakfast spot?  JRNYMN make our community sustainable, and make our world go round.
Since I was 4, I had skates.  Skated all day long at the local frozen pond, or in a buddy's backyard.  I love the hockey mindset and the recognition a JRNYMN is now receiving.  I like to meet a famous superstar – who doesn't?  But I also take great pride, look'em straight in the eye, and deliver a firm handshake to the JRNYMN in our community.  Truly glad to meet and know them, just like Tommy Anderson's handshake on the 18th green at the Toshiba Classic, pictured here.
If you are a JRNYMN, or know someone who is, visit JRNYMNwear.com to select from premium clothing and accessory line that pays homage to the JRNYMN.  Pick up a hat, t-shirt or hoodie to proudly sport the brand.  Or, recognize the contributions to a sustainable community of that special JRNYMN in your life.  Perfect gift to celebrate Earth Day.
Be on the lookout for Pronger's JRNYMN book this fall.
Green thoughts?  [email protected].