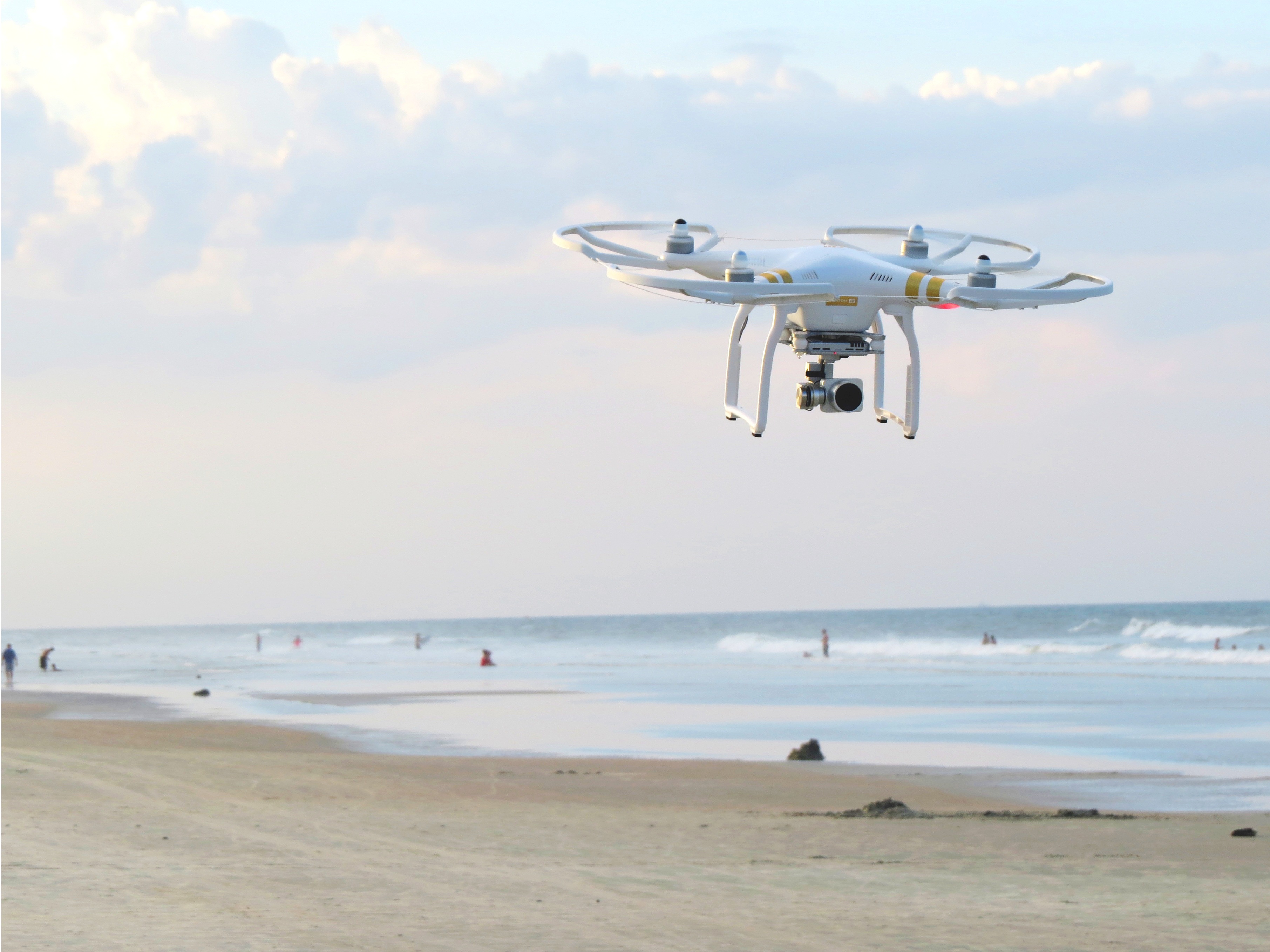 Ideas for drone regulations have been hovering in Newport Beach for some time, and Tuesday they landed on the City Council's dais.
Newport Beach Police Department support services commander, Lieutenant Damon Psaros, gave a presentation about various approaches for regulation regarding small unmanned aircraft systems, or, as they're more commonly known as, drones.
"It's the wild, wild west with drones," Psaros said. "The technology has been fast and furious and the laws, I don't believe, have kept up with the technology. So that's where we're at."
For visual aid, he placed a "quad-copter" style drone on the podium. The example drone also included a mounted camera.
Psaros went over the differences between recreation and commercial drone flight, how other cities are dealing with the issue, and explained several local, state and federal laws or ordinances that apply – or could apply – to drone regulation.
On top of the Federal Aviation Administration drone regulations, Psaros pointed out that the current city ordinance requiring a permit for commercial photo or video recording, as well as the existing penal codes regarding trespassing, invasion of privacy, or stalking, could help control drone use locally.
The general consensus of Council was to implement the current laws and ordinances as they apply to drones.
It's tricky because of the new technology and the possible "nefarious motives" of users, but the city already has many tools in place, Mayor Kevin Muldoon opined.
"I'm not sure we should be in a rush to regulate further than what we already have," Muldoon said.
His fellow Council members tended to agree, emphasizing the importance of training police officers and educating the public. A lot of people buy a drone purely for recreational use and simply are unaware of the rules, several agreed.
"We all know the natural beauty of Newport Beach and we're always going to have photographers, we're going to have industries within our city, that want to use the drone as a tool," Psaros said.
The privacy of the residents and protecting that right is key in this conversation, Councilwoman Diane Dixon said.
She recommended the issue return with details on what the city can do, how the residents can be protected, and gather all the relevant ordinances and penal codes in a single document for review.
There was also quite a bit of discussion about the FAA's pre-emptive control over the airspace.
"This is a complete mess of a legal situation," said Councilman Will O'Neill.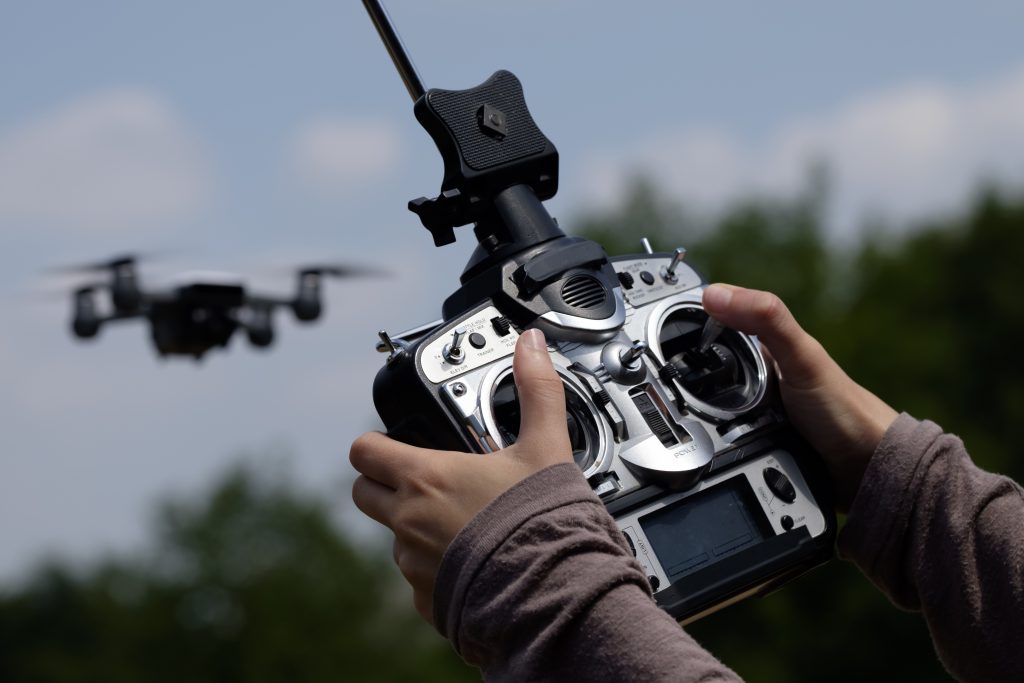 The major problem is that not even the FAA fully understands its own role or the pre-emptive issues, O'Neill said. Then, with the state is also chiming in with its own regulations, so the cities are left with only land-use control, "which is barely code enforcement at that point," he explained.
"Until congress and the FAA figure out exactly what their roles are, the best we can do is send out our police officers to try and enforce what is essentially pre-technological penal codes," O'Neill said.
Kelsey Brewer, policy manager for Association of California Cities – Orange County, said during public comment that the association developed their own drone ordinance model about a year ago. At that time, they were the first organization to partner with the FAA to deal with and "successfully navigate" the pre-emption issues, she said.
The ACC-OC model ordinance doesn't include additional regulatory schemes to what already exists, Brewer added. They recommend that cities educate the police and public about the generally applicable local and state laws regarding privacy and noise that are already in place, Brewer explained.
Local municipalities need to be careful when considering secondary registration as part of a local ordinance because it could be perceived as a pre-emption issue, Brewer explained.
The FAA has its own rules and the one area left open for potential city regulation is land-use, city staff explained.
"Tie it to land-use authority, do not create any operational bans and you should be ok," Brewer summarized.
The FAA requirements differ whether it's recreational or commercial use, but both include using an aircraft less than 55 pounds and operated in a manner that it does not interfere with and gives way to any manned aircraft. For commercial use, the drone pilot also has to have a remote pilot airman certificate and must not fly over non-participating parties, among other additional conditions.
Recreational drone flight is the bulk of what they see in Newport Beach, and the industry in general, Psaros pointed out.
Most citizens are not aware of the FAA requirements, he added. There are several ways to educate the public, he added, including police officer contact, online information, and community outreach programs.
The FAA rule probably most pertinent to Newport Beach is that if flown within five miles of an airport, all drone pilots – both commercial and recreational – must have prior airport operator and air traffic control tower.
Since the city is almost entirely contained inside the restrictive John Wayne Airport class C airspace, (apart from a few small areas where it is still "highly discouraged"),  approval from JWA is required prior to the drone flight, Psaros explained.
"It is the responsibility of either a commercial or recreational pilot to understand and abide by any airspace requirements," Psaros said. "The FAA is solely responsible for enforcing and charging any pilot with an airspace violation."
Police are unable to enforce any federal violation unless explicitly directed by the FAA or the FBI, Psaros added.
Although, through a state statute, if an officer sees a drone flying over or interfering with an emergency incident they are lawfully allowed to arrest the pilot, if they can locate the person.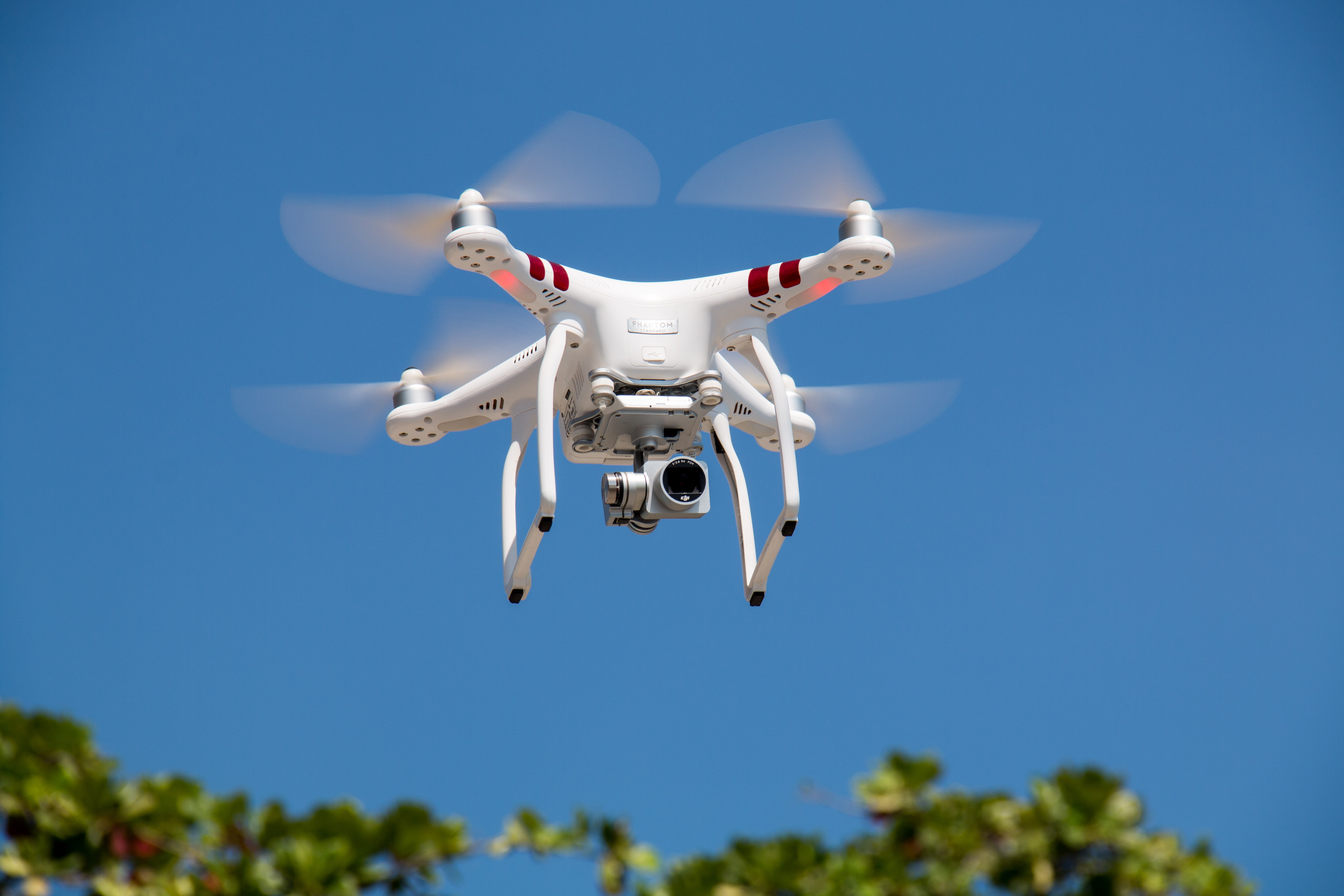 There are also some criminal laws relating to invasion of privacy, concealed recording and stalking that could potentially be applicable, Psaros noted. Any kind of possible action, from stopping the flying to arresting or charging the pilot, would depend on a number of factors. It would be on a case-by-case basis, he added.
Through 2016 and so far in 2017, there have been 85 NBPD computer-aided dispatch events involving drones.
Privacy and noise are the two top issues raised regarding drones by Newport Beach residents.
"The ability to remotely view and record is one of the primary privacy concerns of citizens," Psaros said.
The concern is essentially about "virtual peeping toms," O'Neill said.
Newport Beach resident Erica Lowe, who lives near the water, has called the police department a few times about drones flying directly over her residence.
Residents have the right to not have a "drone or a camera peering into our bedrooms or into our private areas in our backyards," she added.
"These things are a complete nuisance," Lowe said. "They are an invasion of privacy."
She suggested prohibiting drones from flying over private property and heavy pedestrian areas, and banning any type of recreational use of drones altogether.
"These things should not be permitted to be flying overhead for any recreational purposes whatsoever," Lowe said.
It's also a safety issue, Lowe and others pointed out.
Mayor Pro Tem Marshall "Duffy" Duffield said  his son, a commercial helicopter pilot, is "absolutely paranoid" of the drones. Some of the private aircrafts are "paper thin," he said, they were not engineered to be able to withstand a hit of any kind, Duffield pointed out. A drone possibly hitting a small aircraft or getting caught in the rotors of a small helicopter would be "devastating," he added.
"That," Duffield said, pointing to the drone on the podium, "is a lethal weapon to a small aircraft."
For more information, visit nbpd.org/community/drones.asp.