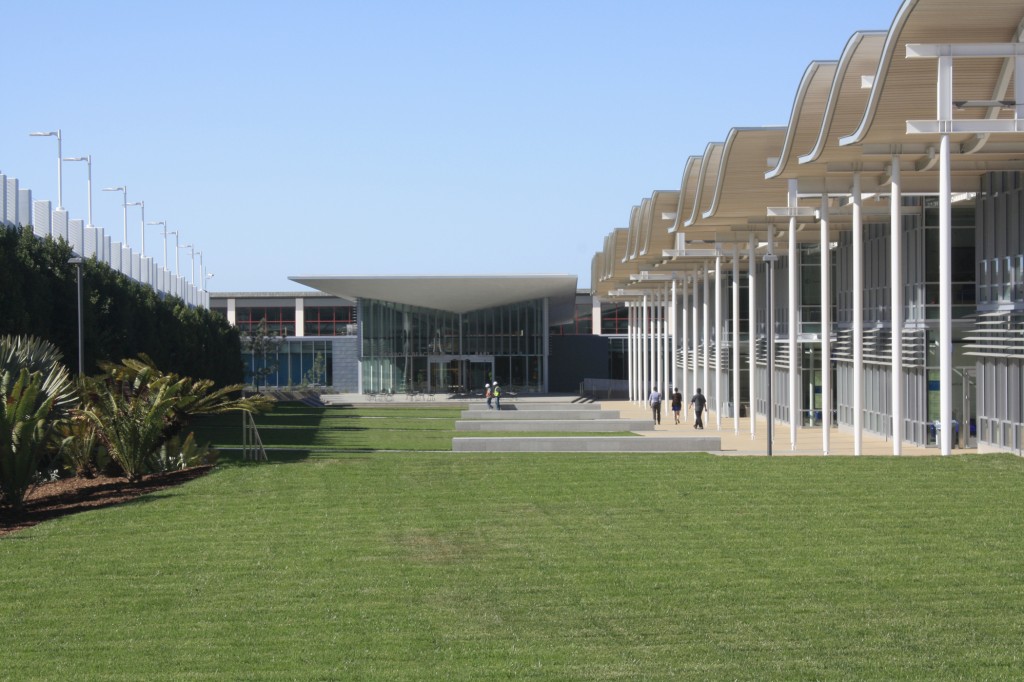 About 12 years after the Newport Beach City Council first addressed city hall's expanding space needs and asked city staff to develop some ideas, the new civic center and park is finally open.
The final project includes a city hall building with council chambers, community room, central library expansion, 450-space parking structure, and a 14-acre park, including a dog park.
A few little known facts about the new center: The plants are low-water, California-friendly; there are subtle nods to the city's nautical nature all throughout the center; the "wave" roof is designed to be iconic and functional- the "waves" channel wind and help cool the building; the roof was built with the ability to hold solar panels; and the HVAC system works with ducting underneath a raised floor.
A community celebration will be held May 4 from 10 a.m. to 1 p.m. at 100 Civic Center Dr. The event is free, open to the public and will include refreshments, entertainment and kids activities.
The event will kick-off with a dedication ceremony at 10 a.m. and an open house at 10:30 a.m. with self-guided tours
For more information visit newportbeachca.gov/civiccenter.
See the timeline of the project here.